The Doctor Won't See You Now: Combatting Racism in Health Care
Dr. Lisa Cooper's seminal research on how racism and bias can pervade the patient-doctor relationship has shifted our understanding health care disparities and inspired efforts to redress past harms. In one early study, she found that Black patients who saw Black doctors had longer visits, higher levels of satisfaction, and shared more in decisions than in their appointments with white physicians. Her decades of work have underscored the need for diversity in the physician workforce and put fresh urgency on addressing implicit bias and communication failures in health care settings that leave patients of color and at-risk groups feeling frustrated and unheard. In this webinar, we'll look at how systemic racism can lead to substandard care and explore promising interventions. Dr. Cooper will be joined in conversation with Usha Lee McFarling, a science journalist whose coverage has helped shape the national conversation on these topics. McFarling will share her approach for turning these weighty themes into compelling stories that can spark change. We'll also delve into why progress seems to have stalled on many fronts since the landmark "Unequal Treatment" report sounded the alarm more than 20 years ago. 
This webinar is free and made possible by The Commonwealth Fund, the Robert Wood Johnson Foundation, and the National Institute for Health Care Management Foundation. 
Panelists
---
Image
Dr. Lisa A. Cooper is a Bloomberg Distinguished Professor at Johns Hopkins University School of Medicine and Bloomberg School of Public Health. She is also the James F. Fries Professor of Medicine in the Division of General Internal Medicine and a core faculty member in the Welch Center for Prevention, Epidemiology, and Clinical Research. A general internist, social epidemiologist, and health services researcher, Dr. Cooper directs The Johns Hopkins Center for Health Equity, where she and her team work on clinical trials and interventions to alleviate racial and income disparities in health outcomes. Dr. Cooper was one of the first scientists to document disparities in the quality of relationships between physicians and patients from socially at-risk groups. She is the author of over 180 publications and has been the principal investigator of more than 15 federal and private foundation grants. Her honors include a 2007 MacArthur Fellowship and membership in the National Academy of Medicine, the American Society for Clinical Investigation, the Association of American Physicians, and Delta Omega Public Health Honor Society. She obtained her M.D. from the University of North Carolina at Chapel Hill.
Image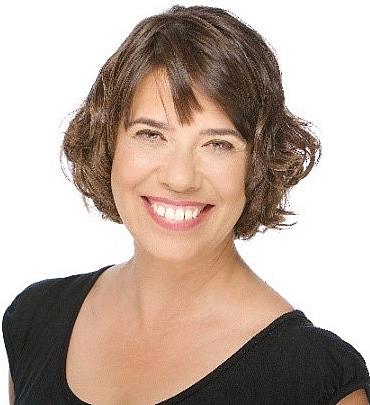 Usha Lee McFarling is a national science correspondent for STAT News, covering the impact of race and racism on science and medicine. She previously reported for the Los Angeles Times, Boston Globe, Knight Ridder Washington Bureau and the San Antonio Light, where she covered killer bees, bat rabies outbreaks and cases of leprosy linked to armadillo taxidermy. Her work on the diseased state of the world's oceans earned the 2007 Pulitzer Prize for explanatory journalism, and her reporting on structural racism in medicine won the 2021 award for beat reporting from the Association for Health Care Journalists. She graduated from Brown University with a degree in biology and later earned a master's degree at UC Berkeley. She was also previously an artist-in-residence at the University of Washington.
---
Suggested reading
Research:
"Race, gender, and partnership in the patient-physician relationship," by Lisa Cooper et al., JAMA (1999)
"Patient-centered communication, ratings of care, and concordance of patient and physician race," by Lisa A. Cooper, Annals of Internal Medicine (2003)
"A randomized trial to improve patient-centered care and hypertension control in underserved primary care patients," by Lisa A. Cooper at al., Journal of General Internal Medicine (2011)
"The associations of clinicians' implicit attitudes about race with medical visit communication and patient ratings of interpersonal care," by Lisa A. Cooper et al., American Journal of Public Health (2012)
"The Rich Life Project: A cluster randomized pragmatic trial comparing the effectiveness of health system only vs. health system Plus a collaborative/stepped care intervention to reduce hypertension disparities," by Lisa A. Cooper et al., American Heart Journal (2020) 
"Why Are Health Disparities Everyone's Problem?" By Lisa A. Cooper, Johns Hopkins University Press (book)
Journalism:
"In counties with more Black doctors, Black people live longer, 'astonishing' study finds," by Usha Lee McFarling, STAT
"'A target on my back': New survey shows racism is a huge problem in nursing," by Usha Lee McFarling, STAT
"How one medical school became remarkably diverse — without considering race in admissions," by Usha Lee McFarling, STAT
"There aren't nearly enough Native American physicians. A crash course in medicine seeks to change that," by Usha Lee McFarling, STAT
"What will it take to level the playing field for Black residents?" by Usha Lee McFarling, STAT
"'It was stolen from me': Black doctors are forced out of training programs at far higher rates than white residents," by Usha Lee McFarling, STAT
"Mistreatment in medical school leads students to leave, with students of color faring the worst," by Usha Lee McFarling, STAT
"The nation hasn't made much progress on health equity. These leaders forged ahead anyway," by Usha Lee McFarling, STAT
"20 years ago, a landmark report spotlighted systemic racism in medicine. Why has so little changed?" by Usha Lee McFarling, STAT
"The whitest specialty: As medicine strives to close its diversity gaps, one field remains a stubborn outlier," by Usha Lee McFarling, STAT
"Orthopedic surgeons pride themselves on fixing things. Can they fix their own field's lack of diversity?" by Usha Lee McFarling, STAT
"After 40 years, medical schools are admitting fewer Black male or Native American students," by Usha Lee McFarling, STAT