Does 'Pay for Performance' Work?
The idea that we should pay health care providers for the quality or value of their care has emerged as a key tenet of health reform in recent years, as Obamacare seeks to pivot from a payment system based on the quantity of services ("fee for service") to one based on health outcomes or "value." The concept has gained traction: Medicare has outlined an aggressive timetable for embracing this payment revolution, calling for half of all payments to be tied to value by 2018. But despite the idea's popularity, the evidence supporting it is mixed at best. Studies have shown marginal gains or outright failure in many programs. Critics say we're not especially good at measuring health care quality yet, and some argue that such payment schemes wrongly incentivize providers to "game the system" in ways that do nothing to improve care quality. This webinar will tour the existing evidence on pay for performance and take a hard look at claims that it's the answer to boosting health care quality and curbing spending. Reporters and policy makers will leave with a better understanding of the tough questions we should be asking of such programs.
Webinars are free and made possible by the National Institute for Health Care Management Foundation. 
The Health Matters Webinar series is supported by the National Institute for Health Care Management Foundation. The Center for Health Journalism is solely responsible for the selection of webinar topics and speakers.
Panelists
---
Image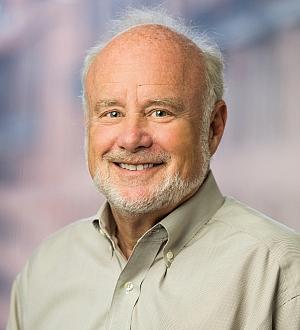 Robert Berenson, MD, has been a fellow at the Urban Institute since 2003, where he conducts research and provides policy analysis on health care delivery issues, particularly related to Medicare payment policy, pricing power in commercial insurance markets, and new forms of health delivery. In 2012, Berenson completed a three-year term on the Medicare Payment Advisory Commission, the last two years as vice chair. From 1998 to 2000, he was in charge of Medicare payment policy and private health plan contracting in the Centers for Medicare and Medicaid Services. Previously, he served as an assistant director of the White House Domestic Policy Staff under President Carter. Berenson is a board-certified internist who practiced for 20 years. He is coauthor of "The Managed Care Blues & How to Cure Them" with Walter Zelman, and "Medicare Payment Policy and the Shaping of U.S. Health Care," with Rick Mayes. Berenson is a graduate of the Mount Sinai School of Medicine, a fellow of the American College of Physicians, and on the faculty at the George Washington University School of Public Health and the Fuqua School of Business at Duke University.
Image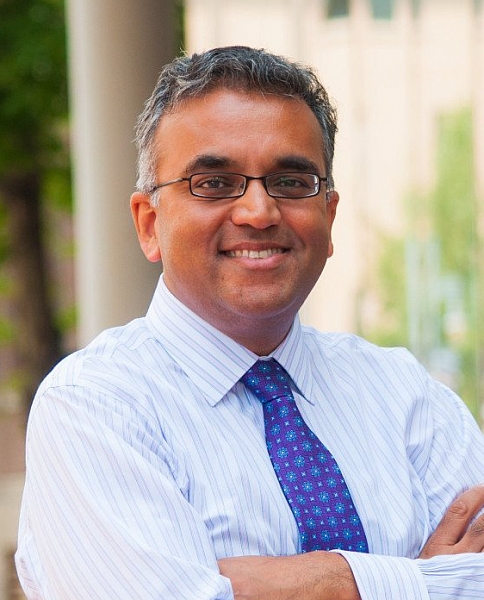 Ashish Jha, MD, MPH is a physician, health policy researcher, and advocate for global health care reform. Jha serves as the director of the Harvard Global Health Institute, K.T. Li Professor of International Health & Health Policy at the Harvard School of Public Health, professor of medicine at Harvard Medical School, and a practicing internal medicine physician at the VA Boston Healthcare System. Jha received his medical degree from Harvard Medical School and trained in Internal Medicine at the University of California, San Francisco where he also served as chief medical resident. Jha's major research interests lie in improving the quality and costs of health care, with a specific focus on the impact of policy efforts. His work has focused on issues including transparency and public reporting of provider performance, financial incentives, health information technology, and leadership, and the roles they play in fixing healthcare delivery systems. A prolific writer, Jha has published over 200 papers in notable journals. His personal "An Ounce of Evidence" focuses on bringing statistical data research to the conversation of health quality improvement.
Image
Sabriya Rice is a veteran health care journalist who reports on the business of health care, as well as quality and patient-safety issues. She recently joined the reporting staff of The Dallas Morning News, and before that, she served as a reporter for Modern Healthcare in Chicago. Rice previously wrote and produced for the medical unit of CNN, where she contributed to the "Empowered Patient" column and the medical program formerly called "House Call with Dr. Sanjay Gupta." Rice was recently elected to the Association of Health Care Journalists' board of directors. She earned a bachelor's degree in film and television from the University of Notre Dame and a masters degree in communications from the University of Miami.
---
Presenters' webinar slides:
---
Suggested reading & resources
"Physician quality pay not paying off," by Sabriya Rice, Modern Healthcare
"FAQ: Medicare Lays Out Plans For Changing Doctors' Pay," by Mary Agnes Carey, KHN, April 29, 2016
"The Problem With 'Pay for Performance' in Medicine," by Aaron E. Caroll, The Upshot, The New York Times
"Pay for Performance in Medicine: It Doesn't Work," [VIDEO] Healthcare Triage, YouTube, by Aaron E. Caroll
The Obama administration wants to dramatically change how doctors are paid," by Jason Millman, The Washington Post
"Medicare to Rework Billions in Payments," by Louise Radnofsky and Melina Beck, The Wall Street Journal
"Paying for Hospital Quality," Kaiser Health News (data resource)
"Association between the Value-Based Purchasing pay for performance program and patient mortality in US hospitals: observational study," by Jose F. Figueroa, Ashish K. Jha, et al., The BMJ (2016)
"The Long-Term Effect of Premier Pay for Performance on Patient Outcomes," by Ashish K. Jha et al., The New England Journal of Medicine (2012)
"Measuring Vital Signs: An IOM Report on Core Metrics for Health and Health Care Progress," by David Blumenthal and J. Michael McGinnis, JAMA (2015)
"The Effect Of Pay-For-Performance In Hospitals: Lessons For Quality Improvement," by Rachel M. Werner et al., Health Affairs
"Finding Value in Unexpected Places — Fixing the Medicare Physician Fee Schedule," by Robert A. Berenson and John D. Goodson, The New England Journal of Medicine
"JAMA Forum: If You Can't Measure Performance, Can You Improve It?" by Robert A. Berenson