What Comes After Roe v. Wade?
The leak of a draft opinion made clear what has been expected for some time: The U.S. Supreme Court is poised to overturn the landmark Roe v. Wade abortion decision, which has stood since 1973 but has been chiseled away in states across the nation. In this webinar, we'll help you interpret and convey the dramatically shifting landscape and to report on one of the most polarizing issues in America. Since January, more than 82 prohibitive abortion laws have been introduced in 30 states, including abortion bans at 15 weeks. Abortion by way of prescribed pills is also under attack. Meanwhile, states like California, Washington and Connecticut aim to set up "sanctuaries" for people blocked from getting care close to home, enshrine abortion protections in the state Constitution, or protect people from anti-abortion lawsuits. Join us for a timely webinar on how states, health care providers and the public are gearing up for a post-Roe America. We'll look at stories that go beyond the legal and political battles to report on the human impact, particularly for low-income and people of color, who are expected to be most affected. And we'll examine what the end of Roe would mean for teens and young adults, who account for more than one-third of abortions in the U.S.
This webinar is free and made possible by The Commonwealth Fund, the National Institute for Health Care Management Foundation, and The California Endowment.
Panelists
---
Image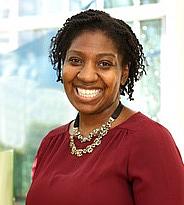 Rebekah Fenton, M.D. is a pediatrician and adolescent medicine specialist in training. She is completing her fellowship at Lurie Children's Hospital of Chicago. She received her B.A. in Human Biology at Stanford University, attended medical school at the University of Pennsylvania, and completed her residency in Pediatrics at Seattle Children's Hospital. Her work is focused on making health care more accessible for marginalized youth populations, with a focus on the experiences of Black youth. She also participates in advocacy about cultural humility, health equity, and patient-doctor communication. She frequently writes and speaks about general adolescent health topics, health care inequities, and diversity/inclusion in the physician workforce. Her writing can be found at The Washington Post, Forbes, Newsweek, and several blogs. 
Image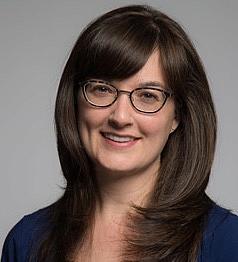 Elizabeth Nash is the Interim Associate Director of State Issues in the Guttmacher Institute's Washington, DC office. She coordinates the efforts of the state team, which analyzes legislative, regulatory and judicial actions on reproductive health issues, and develops Guttmacher's monthly State Laws and Policies series and update of state policy developments. Nash joined the Institute in 1999. She received her undergraduate degree from the College of William and Mary in 1996 and earned a master's degree in public policy from the George Washington University in 2005.
Image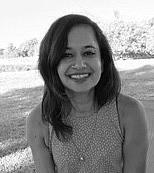 Shefali Luthra is the health reporter of The 19th covering the intersection of gender and health care. Prior to joining The 19th she was a correspondent at Kaiser Health News, where she spent six years covering national health care and policy. Her work has appeared in The Washington Post, CNN Health and NPR.org. Previously, she graduated from Brown University with a bachelor's degree in English literature. 
---
Suggested reading