Image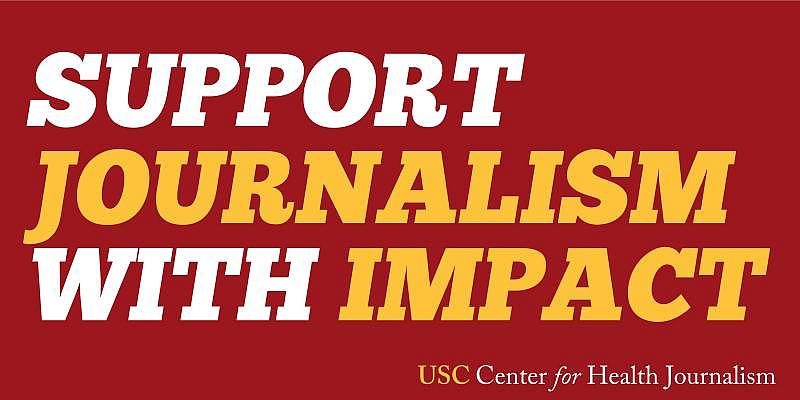 Support Impact Journalism in Our Communities
Your support allows us to continue our important work to advance health equity, amplify diverse voices in media and build healthier communities through impact journalism. 
By donating to the Center for Health Journalism, you're joining a community of compassionate people who are invested in putting well-being and equity at the forefront of health journalism.
What Your Gift Will Support
Advancing Journalism on the Twin Pandemics of COVID-19 and Systemic Racism

All of our programs and initiatives have been reconceived to help journalists address the twin pandemics we confront today - COVID-19 and systemic racism.  
The Center for Health Journalism has trained more than 1,200 reporters in its in-person Fellowships, which include news partnerships, intensive training programs, mentoring and financial support. Working with the Center, Fellows produce major investigative and explanatory projects that have changed laws and policies across the country and won journalism honors. We trained more than 200 journalists in 2021 through our intensive training institutes. We partnered with journalists in close to 75 news outlets to have maximum impact – a graduate school class worth of reporters and editors whose Fellowship stories reach tens of millions. 
Engaged Journalism
Our "engaged journalism" initiative transforms the journalism process, helping reporters be more equitable and inclusive and allowing community voices to shape the narrative. 
Online Community, Expert-Led Panels and Commentary
Our online community's content at CenterforHealthJournalism.org reaches an influential audience that includes journalists, policymakers, clinicians and legislators. Our Health Matters series, with expert and journalist-led panels, has reached close to 15,000 starting just before the World Health Organization declared a pandemic in March 2020. 
Reporting Collaboratives and Impact Fund
The Center for Health Journalism's Reporting Collaboratives bring multiple outlets together for maximum impact and reach – jointly defining and then leading projects that bring together reporters working in English and Spanish for print, broadcast and online audiences and partnering with outlets that collectively have audiences in the hundreds of thousands. Our Impact Funds spur impactful journalism on themes such as health disparities and the uninsured. 
The Center for Health Journalism at the USC Annenberg School of Journalism depends on generous supporters to make our work possible. Our supporters believe in our mission and support the independence of the Center's work and the diversity of viewpoints expressed in content and programming. We are committed to transparency in every aspect of funding our organization and make public all supporters who give $5,000 or more per year.