Angela Glover Blackwell: The Links Between Place and Health
Image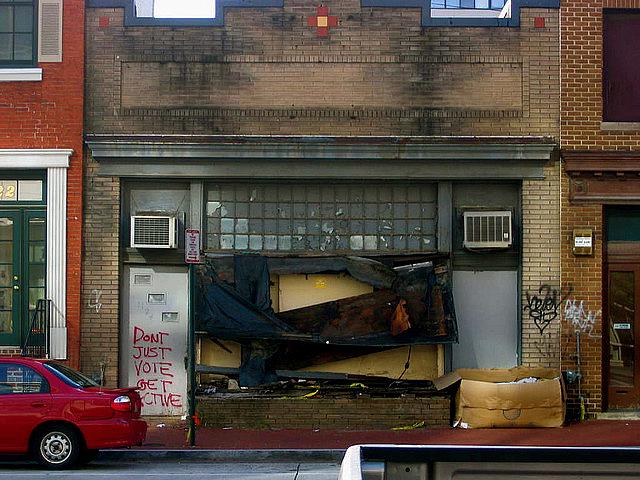 Published on
July 25, 2011
When Angela Glover Blackwell was growing up in the 1950s and 1960s, she lived in a segregated but vibrant African American neighborhood in St. Louis. As that neighborhood changed over the decades, she saw first-hand how where you live can affect your health and well-being. As wealthier black families left her community with the advent of fair housing laws, so did the institutions – supermarkets, banks, clinics – that had served them.
Blackwell, founder and CEO of the research and activism non-profit PolicyLink, sees economic vitality in a neighborhood as key to the health of its residents. And she points to research that shows that poor minorities in America today are particularly vulnerable to living in neighborhoods characterized by isolated and concentrated poverty compared to whites who are poor.
Given demographic trends, American will soon be a minority-majority nation. And so the failure to address these persistent inequities in America's "disinvested communities" sets the stage for a national crisis, she told a group of journalists meeting in Los Angeles this week.
"For years, people pushed for equity as the right thing to do," she said. "I want to suggest we have a new imperative as the demographics of the nation rapidly changes. We don't become a country with a vibrant middle class if the people with "skin in that game" don't have access to what it takes to become middle class."
One area where Blackwell has devoted her energies for decades: increasing the access to fresh produce in disinvested communities. She points to Pennsylvania's Fresh Food Financing Initiative as a promising example as well as her own role in The California Endowment's similar, recently announced California FreshWorks Fund. 
Here are some reporting resources from PolicyLink and elsewhere as you explore the links between health and food access, the environment, violence and community environments:
Why Place and Race Matters: PolicyLink report highlighting research on the links between place, race and health
Shortened Lives: The Backstory – tips from a newspaper series on the links between place and health
Social Determinants of Health: Where You Live Matters – guide to reporting resources on place and health issues
Centers for Disease Control and Prevention: Designing and Building Healthy Places – information and resources on designing and building healthier communities.