In Arizona, underfunded programs can't meet the challenge of poverty and trauma afflicting state's families
Image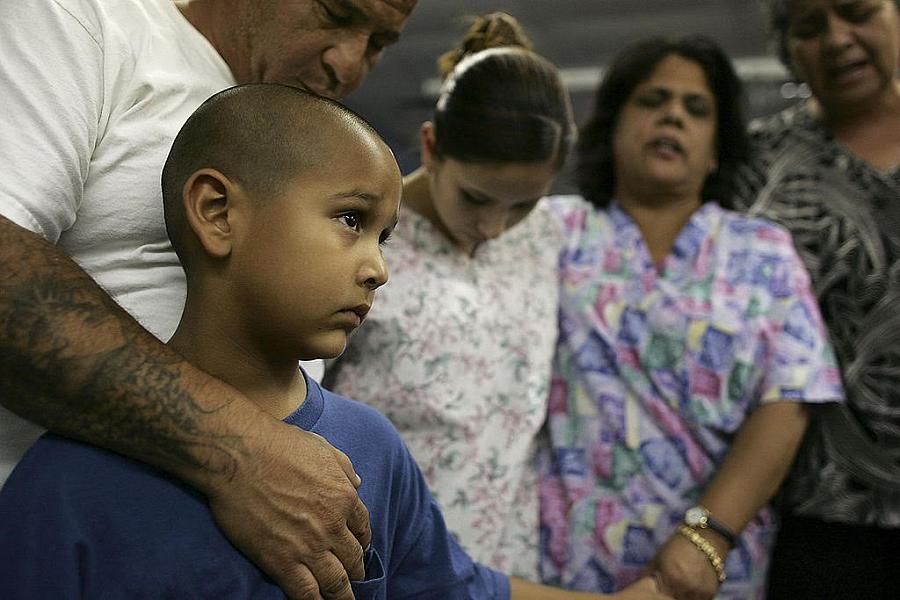 Published on
July 16, 2017
Families in crisis are often burdened with the same two factors: poverty and untreated trauma.
Arizona's children are not only disproportionately more likely to grow up in poverty, they are also likely to be living with parents and caregivers who grew up in poor families and who experienced childhood trauma.
Families bearing these burdens struggle with addiction and mental health challenges, unemployment and low-paying jobs. If the issues are not addressed, their children are likely to repeat the cycle.
The way the state operates does little to help turn this problem around. Even as recent studies by the Centers for Disease Control and Prevention show how much untreated trauma hurts us, both psychologically and physiologically, it's not easy to get families and kids the help they need. Arizona tends to try out new approaches and programs, but rarely sticks with such efforts long enough to bring about change.
And there is less money and help available now, after many of the related programs and services were reduced or eliminated following the Great Recession. This leaves more families to languish and struggle until, too often, they become involved in the child welfare system and their children are removed from home.
This is costing Arizona millions annually, with more than 17,200 children living in out-of-home care here and cases of neglect flooding the state's child abuse hotline daily. All the while, little is done to help the families so desperately seeking to escape poverty and trauma, neglect and abuse.
The state's large minority population adds another layer of complexity to the problem. Hispanic families and communities face unique struggles, especially those with members who are here without legal status and are afraid to come forward. More than 40 percent of Arizonans under 18 are Hispanic, out of which more than 35 percent live in poverty.
In addition, Maricopa, Pima and Yuma are among the U.S. counties with the largest population of children with at least one parent who is in the country illegally, with more than 130,000 children — most of them U.S. citizens — living under the threat of a parent being deported. Are these families able to access the services they need, and how does trauma and poverty impact the lives of these children?
Other minority communities are also burdened: More than any other population, Arizona's African-American families are disproportionately represented in the child welfare system, and the state's many tribal nations need culturally sensitive approaches to these challenges.
We need to look both within the state and outside our borders to find solutions. For our 2017 National Fellowship project, we plan to document and analyze how Arizona spends on families now and how that could be restructured to provide support and help early on. There are grassroots organizations that can be fostered, and trauma-sensitive approaches that will help families deal with core issues.
Arizona's problems have been compounded by a lack of access to childcare subsidies for low-income families. At the same time, cases of neglect grew from 9,845 in 2009 to nearly 20,000 in 2015.
If funding shifts to block grants for programs like Medicaid and SNAP, Arizona will likely do what it has already done with TANF, or Temporary Assistance for Needy Families. During 2015, only about $2 million of the funding from Arizona's TANF block grants was used on child care help, while over $36 million was used by our Department of Child Safety, primarily for adoptions, emergency care and foster care.
Arizona has some of the programs it needs, we are finding, but they are underfunded and underutilized. Other approaches should be brought back. Providing a cost-benefit analysis on a given program might help convince skeptical legislators that investing in prevention is the best approach. 
[Photo: Spencer Platt/Getty Images]