California's wine country is caught in a disaster cycle that is devastating the region's working-class families
Image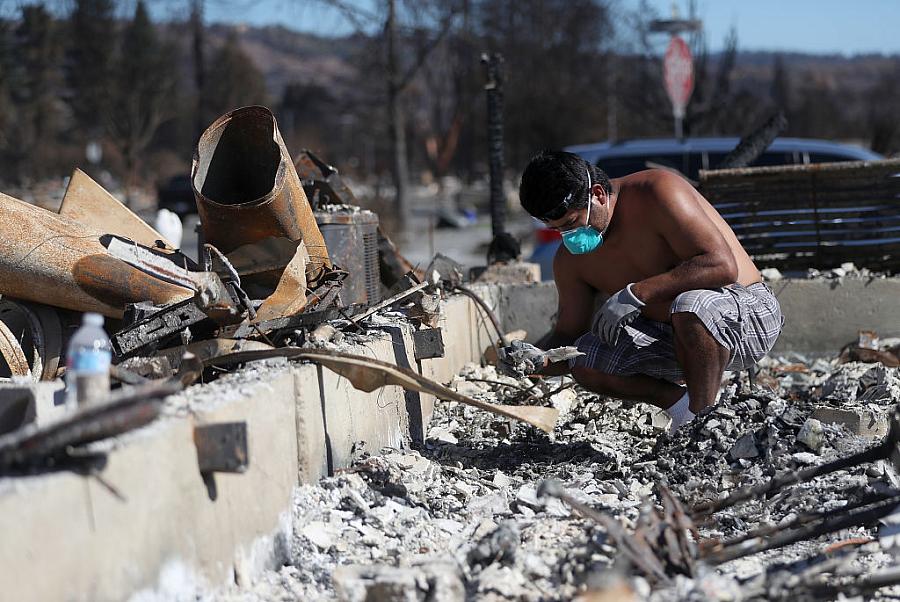 Photo by Justin Sullivan/Getty Images
Published on
February 24, 2023
Sonoma is an idyllic rural community with a culture deeply rooted in the wine industry, which has brought acclaim and wealth to the region — often on the backs of Latino and immigrant workers.
The wine and hospitality industries have reinforced divisions of race and class that have always existed in Sonoma, whether it be Spanish Catholics and the Native American people of California, or vineyard owners and farm laborers. 
These divisions are evident as one travels along Highway 12 through the well-to-do city of Sonoma, and then through the neighborhoods of Agua Caliente and Boyes Hot Springs, where working-class families live in some of the most crowded and lowest-life expectancy neighborhoods in the county, according to local housing advocates and county reports. These communities, separated by just a 10-minute car ride, have Census tracts that are nearly polar-opposite images of each other.
In recent years, the region, which has enjoyed so much affluence, has been challenged by disasters in the form of wildfires, heatwaves and smoke days which have exacerbated the disparities of wealth, health and education.
Sonoma Valley Unified School District students were falling behind in math and reading from smoke days and public safety power shut offs even before the pandemic. And farmworkers were wearing bandanas or other masks to protect themselves against the polluted air. While some victims of wildfires have been able to return and rebuild their lives, others have been displaced from their childhood homes. These disparities have continued in the five years since the Nuns fire.
Organizations have sprouted from these disasters and Sonoma County officials have done numerous studies to analyze the inequitable and intractable harms of natural disasters in the region. In my reporting, I will zoom in on the quantitative data produced from these analyses from the county and nonprofit organizations, and connect them with on-the- ground reporting with residents.
With the generous support of the Center for Health Journalism's California Health Equity Impact Fund, I will pursue a project that connects fire to failing systems, evaluates regional health disparities in Sonoma, and seeks to reveal the humanity behind the data as wine country deals with natural disasters in the era of climate change.