Chasing the Fix: The addiction epidemic rebounds in Rhode Island
Image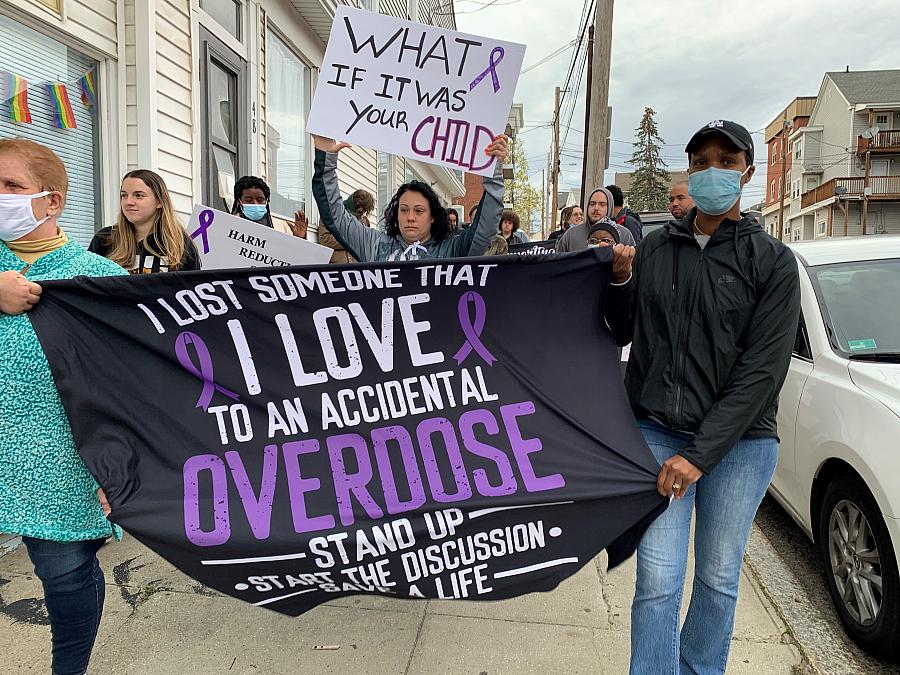 Published on
July 11, 2022
Despite leading the nation in policies to address opioid addiction, Rhode Island's progress has stalled. Drug overdose deaths in the state have spiked 42% during the last two years (2019-2021). And data from the U.S. Centers for Disease Control and Prevention show that after five years of improvement in its national ranking for fatal overdoses, Rhode Island is now heading in the wrong direction. 
Not long ago, Rhode Island received national recognition as being on the forefront of evidence-based practices to address the opioid epidemic. "How the Smallest State is Defeating America's Biggest Addiction Crisis," reads the headline of a 2018 article in Politico magazine. Rhode Island created the first comprehensive program to offer medication-assisted treatment for opioid use disorders in prisons, which has become a national model. 
Rhode Island also recently became the first in the nation to legalize supervised consumption sites. The two-year pilot program approved last June calls for creating safe places where people can consume heroin and other illicit drugs.
Prior to joining The Public's Radio in 2017, I worked at The Providence Journal, where I wrote about the opioid epidemic. For years, it seemed, the subject dominated the headlines. Then, as the numbers of overdose deaths fell, the issue dropped off the front page. And I moved on to reporting other stories. Then the pandemic hit and overdoses deaths soared again. A leader in the recovery movement told me recently, "We dropped the ball …" And I thought: Yes, we did too.
Now, as illicit fentanyl has permeated the nation's illegal drug supply and overdose deaths are at record highs, it's clear that the epidemic is far from defeated. A growing body of research links addiction and other chronic health problems to job losses, housing instability, homelessness and the breakdown of social support networks — conditions exacerbated by the pandemic.
For my 2022 National Fellowship project, I will explore how holes in the social safety net, including the lack of affordable housing and access to mental health services, as well as stigma, have impacted people who use illicit drugs, particularly people of color and other marginalized populations. I want to talk to people and their families who have had trouble accessing treatment for mental health and substance use disorders, as well as people working on the front lines, including peer recovery coaches, social workers, clergy, emergency medical services professionals and law enforcement officials. What do they feel is working, and what isn't? 
I'm particularly interested in talking to people in the city of Woonsocket, a former mill city which in 2021 had the state's highest per capita rate of 911 calls for suspected overdoses.  
The city, like much of the country, is politically deeply divided. About 45% of Woonsocket residents voted for former President Donald J. Trump in the 2020 election. Many of the city's white residents are descendants of French Canadian immigrants who came to Woonsocket to work in the textile mills. Its newer immigrants are people of color from the Dominican Republic, Puerto Rico and Liberia. About 20% of residents identify as Hispanic or Latino; 9% as Black or African American; and 6% as Asian, according to the latest census data. The median household income in Woonsocket is about $44,000.
My initial work will be to reach out to people on the ground to look at the barriers to access care and treatment, and collect data about where access is most limited and why. I plan to be out in the community and doing a lot of listening. I'll be looking for people with stories to share. I hope and expect that some of what I learn will surprise me, challenge what I think I know, and take my reporting in new directions. 
I'll strive to present what I find in a way that is authentic and empathic, and allows people to hear themselves and each other hopefully in a new light.