A death row sentence casts long dark shadows on the family left behind
Image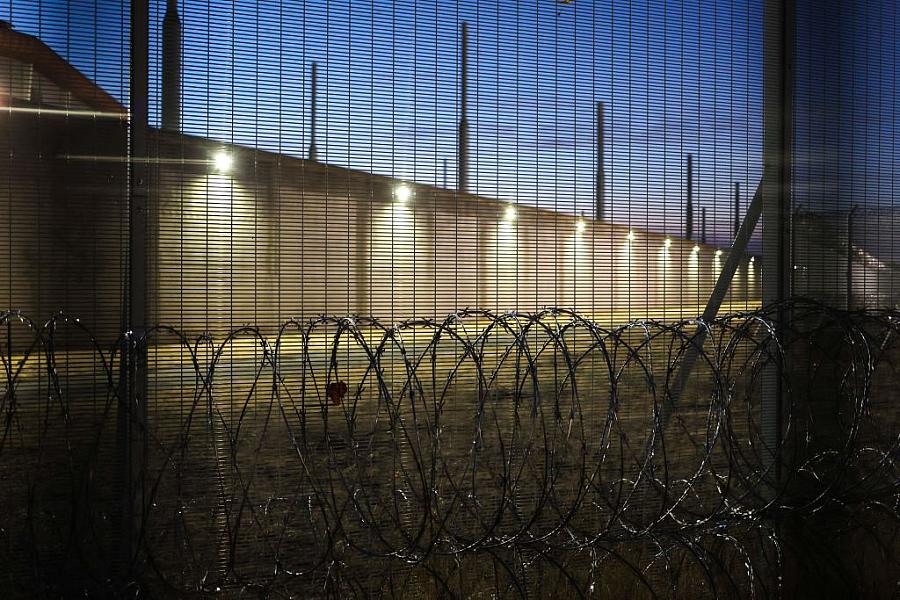 (Photo by Charly Triballeau/AFP via Getty Images)
Published on
September 29, 2022
In 2004, Wade Lay and his 19-year-old son, Chris, attempted to rob a bank in Tulsa. His plan was to raise up a militia to fight America's tyrannical government (think Waco here). Within the first minute, Chris killed the security officer. At his trial, Wade was allowed to represent himself, despite clear signs of mental illness. The judge responded to his "defense" (a jumble of arcane 18th century history, musings on the Federalist papers, and messianic delusions) by saying, "(T)hose are all words in the English language, but they don't make any sense at all."  Wade was sentenced to death.
At the time of his crime, his daughter, April, was only 17 years old. Her childhood had been turbulent. While she loved her dad, she knew he couldn't really take care of them. She and her brother were homeschooled, with Wade's constitutional theories the main curriculum. They often didn't have enough to eat or running water. 
Much has been written about "death row syndrome," which encapsulates the psychological and emotional torture that comes with knowing the exact date and time of your death. What hasn't been explored is the ripple effects this has on the loved ones of those sentenced to death. An in-depth character-driven profile of three generations affected by this, with support from the Center for Health Journalism's 2022 National Fellowship, and its Kristy Hammam Fund for Health Journalism, will give us an opportunity to do explore those reverberations.
Now, as an adult, April feels stuck. For the past 18 years her father's been on death row. She says she feels like she and her 9-year-old daughter live in a kind of tortuous limbo, waiting for the state to execute her dad, unable to move fully on from the loss. She's moved back to Oklahoma to be closer to him but doesn't feel ready to visit him, because she's still angry with him. 
As she gets older, she acknowledges that she and her father are a lot alike, and while she's hesitant to call it schizophrenia, she deals with many of the psychological demons her dad does. That's why, as she puts it, she needs to know "What's wrong with her dad?" to answer the question, "What's wrong with her?" and by extension, her daughter. 
If Lay is executed she feels like she will never get the chance to figure it out. Gaby and I are planning to visit Oklahoma, spend time with April and her daughter, and accompany her to visit the H Unit at the Oklahoma State Penitentiary while she asks these tough questions.