Doccupy, EHRs and the Affordable Care Act
Image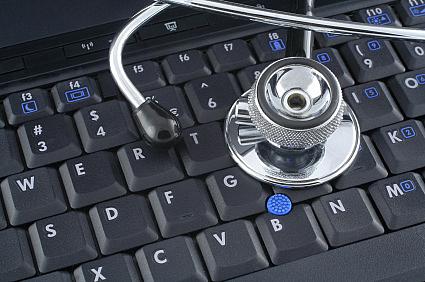 Published on
February 20, 2014
It's rare for doctors to turn out en masse for a public protest. But that's what happened at "Doccupy" in Contra Costa County California in 2012. A group of safety net physicians testified before county supervisors -- in what they only half-jokingly called "Doccupy" -- that the cumbersome move to electronic health records (EHRs) had taken an enormous toll on patient care. The doctors saw half their usual number of patients. As a result, they told supervisors, one in ten patients left the emergency room without being seen and wait times ballooned from one to four hours -- with one person waiting 40 hours for a hospital bed.
This protest came on the heels of a letter from a group of county jail nurses asserting concerns about the same electronic records system. A subsequent NYT article pointed out additional productivity and patient safety issues raised about electronic medical records at other locations, even from health care establishments as impressive as the Mayo Clinic.
It might be tempting to think of these stories as an aberrant blip. But surveys show Doccupy may have just been the first sign of trouble with electronic health records nationwide:
A survey of doctors by AmericanEHR Partners (a group co-founded by a health care technology company who you would think might present the rosiest viewpoint) revealed the following:
The average length of time that survey respondents had been using their EHRs was more than three years at the time of completing the EHR satisfaction survey.
Satisfaction and usability ratings are dropping. This holds true regardless of practice size, specialty type and across multiple vendors.
In 2012, 39% of clinicians would not recommend their EHR to a colleague.
Disatisfaction with ease of use was reported among 37% of respondents in 2012, compared with 23% in 2010.
And 32% of respondents had not returned to normal productivity levels in 2012 compared to 20% in 2010.
For nearly a decade, medical technocrats have touted the promise of EHRs to revolutionize health care (the Office of the National Coordinator for Health Information Technology was created under President George W. Bush's Administration). The Affordable Care Act has hastened their implementation. The idea is that they'll reduce paperwork and administrative costs. But as more providers jump onboard, the negative impacts seem to be growing.
EHRs are supposed to streamline health care and reduce errors, right? Unfortunately, not necessarily. Kaiser Health News reported on a JAMA-published study that found "nearly 30 percent of doctors responding to a survey say they have failed to notice important test results because of the deluge of information available with electronic records."
Imagine if we went back in time, when EHRs were initially proposed. What if sponsors said at the time that these systems would decrease productivity for one-third of doctors permanently, and make one third of doctors more error-prone? Well, it seems like the research may have been missing in all the miracle claims. "'The technology is being pushed, with no good scientific basis,' says Dr. Scot M. Silverstein, a health I.T. expert at Drexel University quoted by the New York Times. He reports on medical records problems on the blog Health Care Renewal. He says testing these systems on patients without their consent 'raises ethical questions.'"
And then there's the cost. The Contra Costa Epic EHR system cost $45 million dollars. Trade publication FierceHealthIT notes, "One Health Affairs study put the cost for an average five-physician practice at $162,000 for implementation, plus $85,500 in maintenance expenses during the first year alone. Meanwhile, clinical and nonclinical staff spent 134 hours per person, on average, to prepare for use of the record system in clinical encounters, according to the study. The cost for a physician practice sounds like a bargain when compared to a large, complex system. For Detroit's Henry Ford Health System, the price tag was a whopping $356 million, an outlay it said was a major factor in a 15 percent decrease in net income in 2012."
Consider the health care efficiency math: That $162,000, plus another $85,000 in indirect costs, could almost pay for an additional full-time primary care doctor. Plus, the 134 hours devoted to the EHR implementation represents four and a half weeks of full time work for five physicians -- six months of clinic time lost -- all in addition to the price tag of the system. The $45 million for Epic in Contra Costa County would pay an annual $200,000 salary for 225 primary care or pediatric doctors. The $356 million price tag in Detroit clocks in at 1,780 full-time primary care and pediatric doctors for a year - and there are only 1,003 total doctors of all specialties practicing in Detroit!
These are the kind of hits our safety net systems can't afford.
So what does this mean for you and your community? Here are some questions journalists can ask:
1)  How long is the wait time for a primary care appointment in your area? You might want to call around and get some numbers.
2)  How much has access been decreased (by number of slots available) for an EHR rollout? For how long? What is the cost of that, in human terms? Has it returned to normal? Will it ever?
3)  Follow the money. How much money is being spent on the systems in your area? By whom? The taxpayers? Which hospitals or practices have tapped into federal funding for their systems?
4)  How were contracts for these systems decided?
5)  See if you can find a local provider who's willing to show you just how their system works - is it as "burdensome" as these articles describe?  Are test results buried in a pile of "information overload"?
6)  Will there be an attempt to intimidate you if you write about it? Do patients have a right to know what their system is like, or even how much the system commands of their doctor's time?
7)  Are there obvious or predictable holes in the EHR? Are deaths recorded? By whom? Do transgender people have a way to fit into the allowable checkboxes?
8)  What was the alternative? Would rolling these systems out more slowly, and with more oversight and review, lessened their negative impact? Would they be better tested and designed? Would there be fewer errors?
Next, I'll look at how many doctors are deciding to leave health care altogether, rather than face the burden, cost and disruption of EHRs and the Affordable Care Act.
Image by jfcherry via Flickr