Investigating drug rehab, overdose death prevention in your community
Image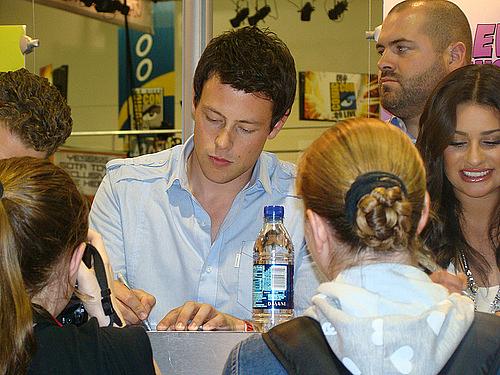 Published on
July 30, 2013
Hollywood stars, like Glee's Cory Monteith, aren't the only Americans struggling with addiction that kills. Monteith, who died of a heroin and alcohol overdose earlier this month, exemplifies the public health tragedy that is opioid overdose deaths in America. The fact is, there is no greater public health issue.
From as far back as 2008, we have been dying more from poisoning – almost all poisonings are drug overdoses - than we die from car accidents, or any other type of injury. Every community in America – including yours - is being hit hard by prescription drug abuse and opioid overdose deaths. Just how hard? Check out these numbers and graphics from the CDC, available for us all to use.
Most opiate abusers get them from family and friends. To give you an idea of the scope of the problem, an

Image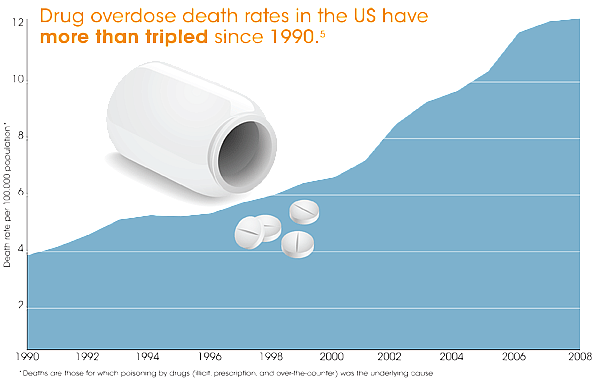 article from Medscape, as part of an announcement of a new drug for treating opioid dependence, noted:
That's a pretty mind-blowing number. But for many of us, when numbers get too big, it's hard to get our minds around them. Sometimes it takes a story - the talent, and the sweetness, and the struggles to quit - of a person like Monteith, for one death to jerk overwhelming numbers into sharp, human focus. On the exact same day that the coroner announced the cause of Monteith's death, I got an email from Westley Clark, the Director of the Center for Substance Abuse Treatment, telling me about a new risk of overdose from fentanyl-laced opiates and asking me if I was doing as much as I could to prevent our increasing numbers of overdose deaths.*
As physicians, as providers, as journalists, and as people who just flat out care about the health of those we love and our communities, Monteiths's death is a moment for us all to look around and better understand how this public health crisis can be confronted?
Here are five issues that Monteith's story may illustrate for your community:
1)     Rehab is hard to get.
You'd think, with the staggering numbers of overdose deaths we have, there would be a treatment program on every street corner in the U.S. But exactly how many rehab programs are in your area? How many people can each program see in a year? How does this compare to how many people are dying? How long is the wait time to get in and how much does it cost? Do you have to be a celebrity to afford it? If you compare the populations of people in your community (ages and incomes) to this information, what are the rates of treatment versus the rates of death and addiction?
2)     Rehab has its own risks.
If someone relapses after being abstinent, his or her chances of dying are high, particularly in the first year afterward. One of the main reasons is because a person's tolerance for the exact same dose of drug has dropped dramatically since he/she last used it. If you succumb to cravings and take that same dose, or even a bit less, you could stop breathing. Rehab can also introduce people to a new group of fellow users. It's an often discussed, but rarely-written-about risk of going to rehab, particularly when someone has made a social transition away from their old group of contacts who used drugs. What are the rates of overdose death after rehab in your community? Does it vary, based on the program? How does that rate compare to not getting rehab at all?
3)     Just talking about substance abuse may not work that well for many kinds of drug addiction.
Image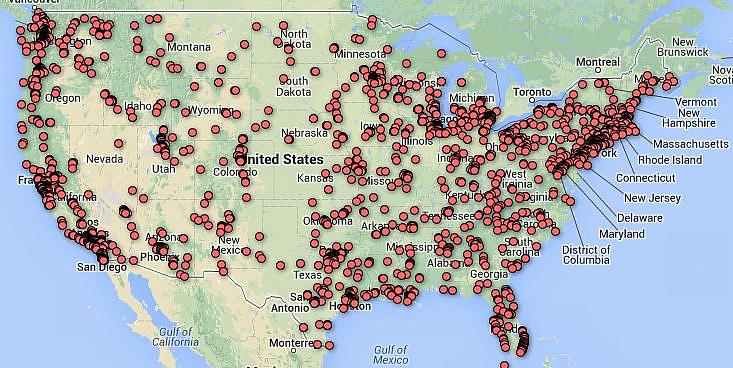 There is a surprising lack of research about the effectiveness of "talk-based," or psychosocial rehab. Available studies don't show impressive results. If someone is like Monteith and started drug use at a young age (or had their first drug arrest young), their opiate dependence is likely to be even harder to treat than usual. Methadone and buprenorphine are both more studied than psychosocial rehab and show reduced rates of overdose deaths. But how hard are those to get in your area? Check out this map of the relatively small numbers of physicians and treatment centers who are licensed to prescribe buprenorphine (left). How does it compare to the CDC's map of overdose deaths for your area (below)? How many methadone clinics are in your area? What is the wait time to get in? Are their gender differences in success or participation rates? How much would it cost to get buprenorphine if you didn't have insurance?
4)     Overdose prevention preparation works.

Image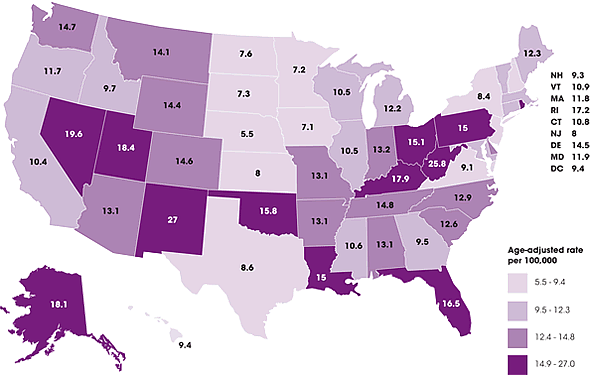 Not talking to someone leaving a program about how to prevent overdose death is like refusing to discuss CPR with someone leaving the cardiac care unit. Having a relapse plan is an important part of sustained recovery. People leaving rehab should have access to naloxone (an antidote for opiate overdose), and some basic teaching about how to prevent overdose death: never use alone (not even in a hotel room), don't mix substances (like heroin and alcohol). Keeping yourself alive allows you to get back into recovery. Are there any overdose prevention programs in your area?
5)     There is a journey through addiction.
Monteith apparently spent his adolescence on the streets. Undoubtedly, there are kids in your area who are struggling through the same journey – kids who may not survive long enough to make to rehab. Who are they? Who is helping them? If you're looking for powerful stories, sometimes they are as close as the sidewalk.
Image of Cory Monteith by vagueonthehow via Flickr
Please note that Doc Gurley cannot answer every question or respond to all unsolicited requests, and she cannot practice medicine through a keyboard (not even with her stethoscope pressed firmly against the monitor). Specifically, Doc Gurley cannot dispense medical advice via email - if you have health concerns you should see your doctor.
You can read more from Doc Gurley at  www.docgurley.com.
*Dr. Clark sent the message to me, specifically, because I am one of a relatively small proportion of physicians (roughly 10,000 nationwide) who have the highly-regulated training and ability and special dispensation to prescribe something called buprenorphine. Obligatory conflict of interest notice: I am a salaried employee for one of the nation's largest departments of public health. My salary does not vary based on either who I see or what I treat. I do not profit in any direct way from the provision, or not, of treatment for opioid dependence. These views expressed here are my own, and are in no way part of the department of public health.