Keep these ideas in mind as you gear up to cover abortion after Roe v. Wade
Image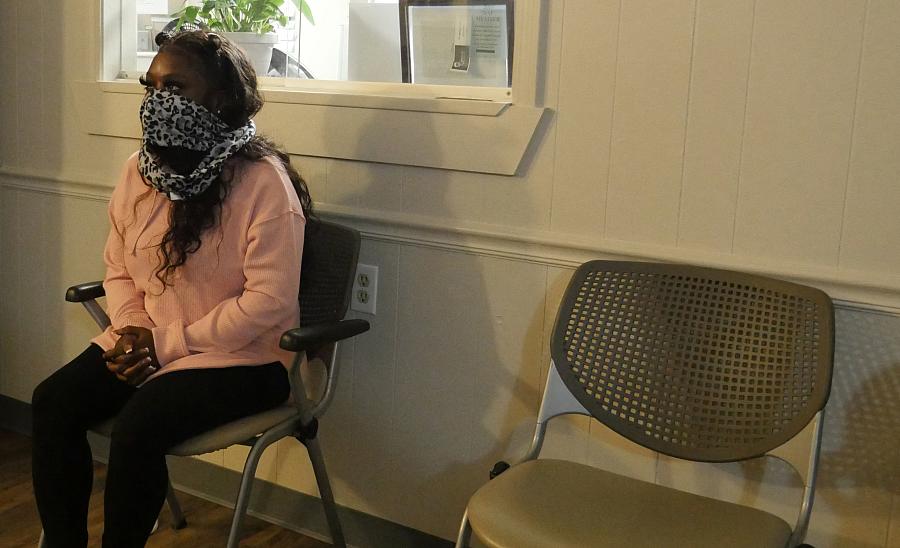 Published on
May 16, 2022
In Dr. Rebekah Fenton's medical practice, she often sees young patients with unplanned pregnancies who understand what's at stake.
"It's not this narrative of 'Oh, people just don't understand what parenting is,'" she said in a Center for Health Journalism Health Matters webinar last week. "It's often because they understand what parenting is and the expense and investment emotionally, financially … that they're making these decisions: I cannot be a parent for this child at this time."
Telling these nuanced personal stories will be essential for journalists as the country gears up for the potential end of federally protected abortion rights should the Supreme Court overturn Roe v. Wade as expected. Fenton joined Elizabeth Nash of the Guttmacher Institute and Shefali Luthra, a health reporter for The 19th to highlight important story threads journalists should keep on their radar as they cover the changing legal landscape and its far-reaching impact on people's health.
What lies ahead
If the U.S. Supreme Court overturns the landmark Roe v. Wade abortion decision, 26 states are certain or likely to ban abortion, a move that could impact about 36 million people, according to Nash. In fact, 13 states have so called "trigger laws" that would ban all or nearly all abortions as soon as the case is overturned, she said.
Even before that change, more restrictive laws were already cropping up across the country. In September, Texas banned abortions after fetal cardiac activity is detected, or at about six weeks. Oklahoma enacted a similar restriction earlier this month.
At the same time, progressive states have been taking actions of their own to reinforce state-level abortion protections and expand capacity for out-of-state travelers seeking abortion as well as improving access overall. Oregon, for example, has allocated $15 million to expand abortion services and infrastructure. States like Maryland have expanded the range of medical providers who can perform abortions to include physician assistants, nurse practitioners and nurse midwives. And there have been moves to bolster health insurance coverage of abortions, such as eliminating out-of-pocket costs in California.
Meanwhile, a new Maine law creates a "medical safety zone" around abortion clinics to protect providers and patients. And, on the legal side, states such as Connecticut are creating protections for both medical providers and people seeking abortions from out-of-state lawsuits.
Tracking the story
Journalists should cover these developments and ask important follow-up questions to gauge their efficacy, webinar speakers said. For example, watch closely where the funds to boost abortion access are going and whether they are indeed strengthening provider networks. Are clinics able to hire more staff? How are they using the money to prepare for patient influx? What will happen in states like Illinois and Colorado that will likely become important centers as surrounding states ban abortions? 
Other threads to follow include the possibilities for medication abortions via telemedicine, and potential obstacles. How much will these increase and what does that look like?
It will be interesting to follow what happens to abortion clinics in abortion-rights states, too. Will they turn into support centers where patients can explore travel options?
Reporters should also closely follow what's happening in states looking to criminalize abortion. Louisiana lawmakers pulled back from a plan to classify abortion as homicide last week. Still, that move underscores important tensions and a potential conflict within the anti-abortion movement, Luthra said. Which camp will prevail?
Another important thread: "pregnancy centers" that are disseminating misinformation. These are even more prevalent than abortion clinics throughout the country, Fenton said.
Equity is an important lens through which to view these legal changes. Even if these laws are intended for everyone, access and impact will not be shared evenly. Fenton points to the disproportionate toll that will be felt in the most isolated and disadvantaged communities.
Reporters seeking facts and figures — including data that can spotlight these disparities — can access Guttmacher's dashboard as well as the Centers for Disease Control and Prevention, along with  individual state sites. 
Finding the personal story
For journalists, the best way to tell this important story is to spend time with patients in abortion clinics, Luthra said.
But don't show up at a clinic unannounced, speakers cautioned, especially given the routine threats and difficult climate in which staff often work. Luthra calls the clinic first and provides staff the opportunity to get to know her through pre-interviews. She asks to spend time during a day they'll be doing abortions, which might not be daily.  Given the vulnerability and potential stigma associated with the procedure, she offers the option of not using their full name or perhaps using a middle name. Some clinics will print a blurb about her with contact information so patients can opt to reach out later.
If someone is open to an interview, be sure to ask for details on their journey to the clinic, she advised. Did they have to take time off work or arrange child care? How much did it cost and how did they pay for it? 
Sometimes, reporters seek the "perfect person" to fit their narrative and bring to life their bigger picture story. Instead, Luthra urges reporting colleagues to simply talk to people and listen to their complex and nuanced stories. The resulting diversity of stories delivers richer journalism than the search for an archetypal example.
"Just taking that really human centric approach and being clear eyed about the truth will allow you to circumvent the kind of boring and overplayed politization of abortion and tell journalism that's actually worthwhile," she said.
** 
Watch the full presentation here: