With lives at stake, it's time for stronger regulation of California rehab centers
Image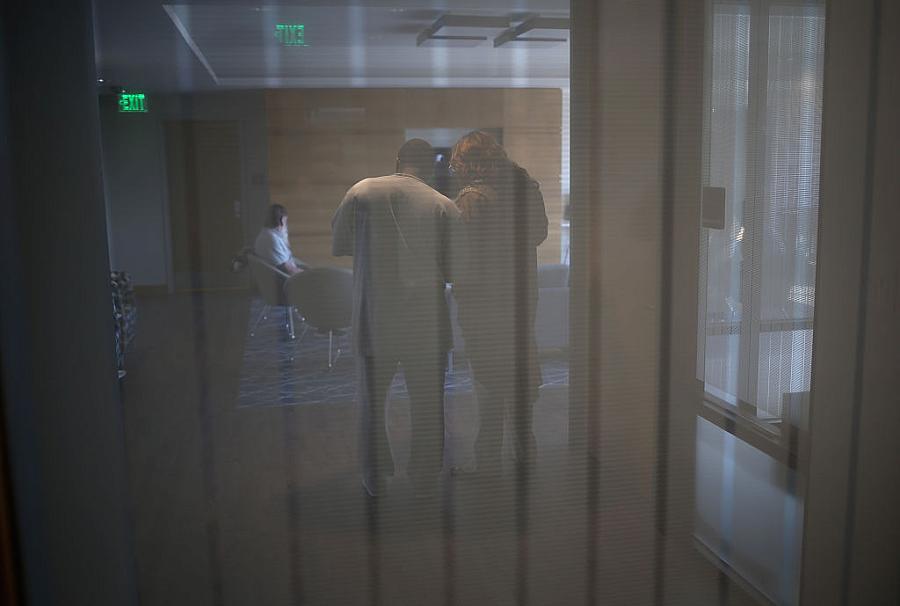 (Photo by John Moore/Getty Images)
Published on
April 1, 2019
It's an industry shrouded by stigma, run without regulation, and ripe for investigation.
If you have a loved one struggling with addiction and you're looking for a safe place to send them for recovery in California, good luck. As other states tighten regulations around rehab and sober living facilities, California remains relaxed.
For the 2019 California Fellowship, I plan to broadcast an accountability driven investigation exposing the lack of regulation in the rehab industry and sober living homes in the state of California.
My goal is to create a comprehensive list of the facilities with the largest number of complaints and overdose deaths for our website so families can see a history that's currently hidden. We're also going to coordinate with advocates in Sacramento to hold lawmakers accountable for failing to pass a bill last session that would have regulated sober homes and required owners to report overdose deaths.
In addition, we need to expose sober homes as an equally troubling part of this problem. Legislative attempts to regulate sober living in California have been unsuccessful: 25 bills have been introduced since 1998 and only three of those reached the governor's desk – once they got there, they were vetoed. SB 1228, which passed last session and was signed into law by Gov. Jerry Brown, was watered down and removed stringent language that experts say would lead to fewer deaths at rehab facilities and sober living homes.
I have already put in a public records request with California's Department of Health Care Services, the agency that receives complaints regarding rehab facilities — many of those complaints are people voluntarily reporting deaths. I've asked for not just the number of deaths and investigations that followed but a record of every complaint alleging patient brokering. I've started to receive some of that data back and have some concerns with transparency. The state has redacted the entire narrative of every death that's taken place within rehab facilities in an effort to protect patients. I have pushed back, imploring them to see the public benefit these narratives can offer. I'm now asking that they simply redact patient names and identifying factors that do not need to be broadcast.
I first became interested in this topic after traveling to what's known as the Rehab Riviera in Los Angeles. There I met with Ryan Hampton, a former addict, now author and activist, who helped pushed forward SB 1228, California's patient brokering bill that passed this fall. Patient brokering is a process that California rehab centers are actively participating in right now. It's the buying and selling of addicts from one unethical treatment center to another. The treatment centers then partner with laboratories and run unnecessary urine tests on people who are staying at sober homes. Urine is actually referred to as "liquid gold" in the industry.
The patient brokering law Ryan helped write promises to revoke licenses from rehab facilities who are caught buying patients from other unscrupulous rehab facilities out of state. "They literally trade people like horses," Ryan told me. This law is an important first step, but advocates say it doesn't go far enough. The law does not require facilities to report deaths, and contains no language about regulating sober homes.
Another important part of this project will be holding lawmakers accountable. I'll be following Ryan Hampton, and former state Senator, now Insurance Commissioner Ricardo Lara who have ambitions of pushing for tougher regulations on sober homes this legislative session. I want to understand why the patient brokering bill removed language that would require facilities to report deaths to the state. I also want to lift the veil on CCAPP facilities. California Consortium of Addiction Programs and Professionals is an organization in Sacramento that has a list of sober homes it endorses. They do not have the ability to offer accreditation or certification, though many families see the seal as a mark of a place they can trust. I want to know what CCAPP is doing to ensure these facilities are operating up to standards.
I'll continue to work with a whistleblower Facebook group called "It's Time for Ethics in Addiction Treatment." I've been in touch with several former employees in that group from a sober living facility in Southern California. They were critical voices in our first story on this topic that aired in November.
Addiction is an issue that affects all Californians — it's an industry plagued with fraud, and desperate for watchdogs.