Patients with life- threatening illness, high medical costs try crowd sourcing to meet expenses
Image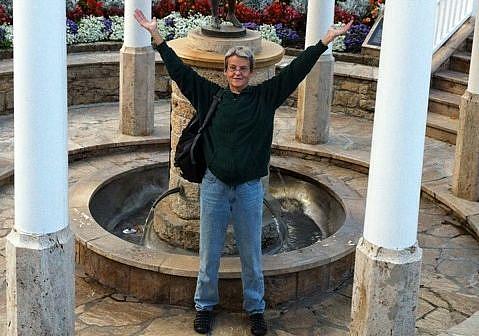 Published on
January 16, 2013
My friend of over 35 years, Mary Isham, was not expected to live much more than six months to a year after her diagnosis with a rare neuroendocrine pancreatic tumor in 1998 - the same kind of tumor that Steve Jobs had. When Isham was rolled out of the operating room after a 10-hour surgery, she had no pancreas, no spleen, no gall bladder and one third less stomach and small intestine and began to face life as an insulin dependent diabetic.
For the last 14 years, dealing with significantly rearranged plumbing has presented incredible challenges. But now that the cancer has metastasized to her liver, Isham's biggest obstacle is raising the money needed to pay for her last and best treatment option. She has found an innovative cutting edge targeted radiation therapy that is only offered in Europe. The medical and travel costs for each trip are over $20,000 and she needs to make 3 more trips.
Like many Americans, Isham did not have the funds to meet the high cost of her latest cancer treatment. The chance of bankruptcy quadruples within five years after a cancer diagnosis and 62% of all bankruptcies are caused by medical expenses. 
Isham's story is unique not only in that she is still alive, but also that she has turned to an innovative on-line crowd sourcing to help raise much-needed money to pay for her current treatment.
After I researched several fundraising sites for her, Isham chose Give Forward because it was specifically geared to helping people raise money for medical expenses. It is also a very user-friendly site which made it possible for a low-techie like myself to get it up and going and each donor gets an automatic thank you and regular updates.
Give Forward was founded in 2008 by Desiree Vargas and Ethan Austin to enable patients to fundraise from their friends, families and larger community. Vargos and Austin were honored at a White House ceremony in November 2011 as entrepreneurs under age 30 who impacted the economy by starting innovative businesses. The site has helped raise over $30 million for more than 10,000 families and individuals.
Isham's campaign has been running for a little more 2 months and she has already raised 50% of her goal of $60,000. Most who donate know Isham – from childhood friends, to nursing school alumni, to guys who played basketball her in high school where she kept score for the team. She has been moved not just by the financial generosity but also by the messages of support and caring that people send to her when they donate.
Her neighborhood blog in San Francisco, Bernalwood, recently published a short article about the fundraising campaign and directed readers to the Give Forward site. More than 30 people have donated since it was in the neighborhood blog - most of whom do not know Isham personally, but they were so moved by her story they left comments like this one: "I have lived in SF all my life and I love that I get to be part of such a unique and caring community. I hope this fundraiser and your overseas treatment, are a huge success."
The success of sites like Give Forward seems to tell us that people love compelling stories and that websites, especially those enhanced by photos and videos, are able to convey a depth of intimacy about a person's struggle with illness, that even strangers will be moved to give.
Isham left for her second trip to Germany on Jan 10th and hopes that the site will be able to cover the expenses for the trip and the two remaining.  From the response posted on her neighborhood blog, it looks like she might just make it.