Priced out in Portland: Children don't pay rent, but they are paying a price
Image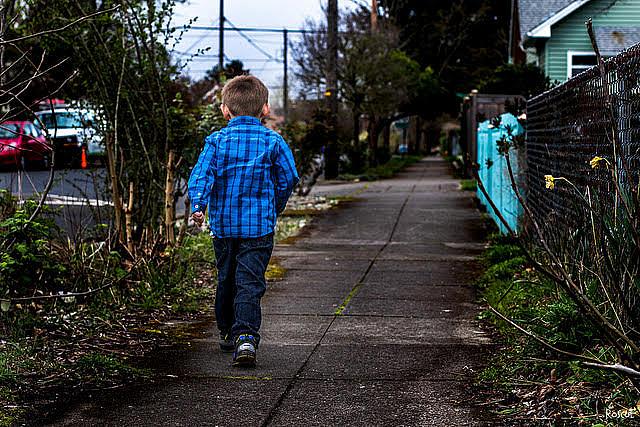 Published on
July 5, 2017
As Portland, Oregon is hit with some of the fastest rising rents in the country due to housing scarcity, children are paying a price in little-noticed ways.
Many renters who are being priced out are working parents of school-aged children. Yet the plight of the children, particularly in their role as students, is rarely examined despite the direct effects housing has on their well-being and their progress at school.
Families evicted as rampant gentrification turns their neighborhood into the next "hot" market normally cannot find replacement housing in the same school attendance zone and must uproot their children mid-school year.
Despite this, the debate about how to tame rising rents has not included a deeper look at how evictions and rent hikes affect Portland children and schools.
That's where The Oregonian can help. For my 2017 National Fellowship project, I want to look at the disruptions to individual students and whole schools' educational trajectories, primarily through the eyes of affected children, their parents and their teachers.
Unstable housing has a profound effect on children's well-being and education. Transfers during the middle of the school year are particularly harmful to children's academic trajectories. Research shows switching schools can hamper grades and reading and math skills. And studies show it also reduces the odds students will graduate from high school.
All that churn doesn't just impact individual children and families. When evictions reach a critical mass, as they have in Portland, entire schools can be affected. The actions of a single landlord can significantly alter the makeup of a school.
Education is already a struggle in Portland. Oregon children receive less instructional time than their peers across the nation. The state has the third-worst graduation rate in the country.
Perhaps that comes as a surprise. Knowledgeable people in other states who know Portland for its progressive, intellectual image never quite seem to believe me when I explain Portland's lagging school performance. How could the city with America's largest independent bookstore fail time and time again to get its children to earn diplomas?
"The hipsters haven't saved the schools?" a friend recently asked in surprise.
In Portland's narrative, children's experiences often get lost. That shouldn't happen on this issue.
Matthew Desmond, author of the Pulitzer Prize-winning book "Evicted," has found that renters with children are at higher risk of eviction.
In Oregon, many of the wealthiest and poorest communities occupy the same space: Portland. Here, some residents can buy $1 million and $2 million homes, yet a one-bedroom is out of reach for the average household who rents, a recent Oregonian article noted.
That's why I want to write about Portland's housing crisis from the vantage point of those who are hit the hardest, most likely to be affected and have the smallest voice in the matter — children.
[Photo by Ingere via Flickr.]