Q&A with Ricki Lewis: Writing about Gene Therapy in "The Forever Fix"
Image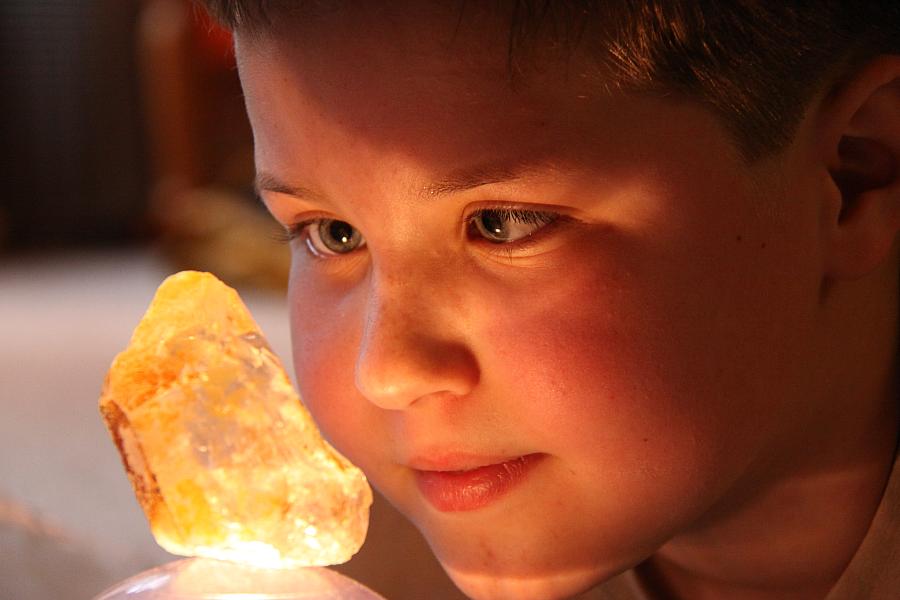 Published on
March 13, 2012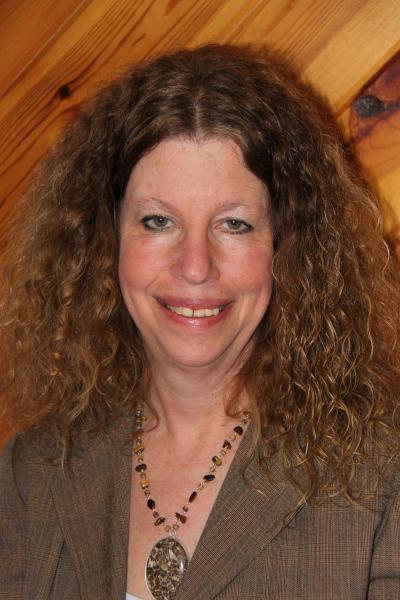 Author Ricki Lewis is no stranger to genetics. After earning her Ph.D. in the subject, she worked as a genetics counselor and wrote one of the most popular genetics textbooks for college students, along with hundreds of science stories for publications like Discover and Nature.
But although Lewis has been writing professionally for years and even has penned a novel, she admits to being a little nervous as her first narrative nonfiction book, The Forever Fix: Gene Therapy and the Boy Who Saved It, lands in bookstores today. You can read an excerpt here.
As Bob Grant writes in a book review for The Scientist:
The field was badly in need of a success story after well-publicized failures, such as the death of teenage liver disease patient and gene therapy recipient Jesse Gelsinger. Lewis adeptly traverses the highs and lows of gene therapy and explores its past, present, and future through the tales of those who've tested its validity.
I spoke with Lewis, who lives near Schenectady, N.Y., by phone on Monday. Our conversation has been edited for length and clarity.
Q: How did you come to write this book?
A: The book has been in my head since 1993, when I started writing my genetics textbook. For the textbook, I started to follow a little boy, Max, who has Canavan disease. I thought possibly about writing about max – his disease is really horrible – but it was very rare. I was sort of waiting for a different case.
The case of Corey Haas was a perfect way to tell a story I'd been wanting to tell for 15 years. I knew about the eye gene therapy from University of Pennsylvania press releases, but I didn't realize (the therapy was for) a little boy who lived a half-hour from me. At the end of 2009, I'd joined a local writers group, and they inspired me to a different type of writing. I called the boy's dad and he said that while many journalists had contacted him, no one had proposed writing a book about Corey's experience.
I knew about the background of Jesse Gelsinger. I thought the story of these two young people having the same procedure just nine years apart – one dies in four days and one has his blindness cured – you couldn't make up a story that good.
The day my book proposal went out to publishers was the day that the Immortal Life of Henrietta Lacks was published, so publishers had science on their minds. Six days later, I had an offer.
Q: What surprised you most in reporting the book?
A: The way that the stories of the families connected – I never expected that. The way I first envisioned the stories, it was about families in parallel. But they started to interweave.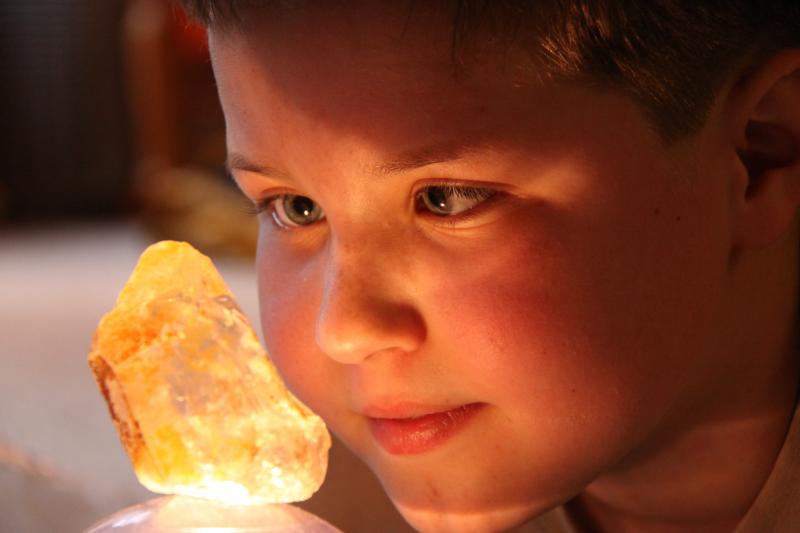 At an American Society of Gene & Cell Therapy conference, Corey, age nine, was the youngest speaker. After he finished speaking, people were crowded around him and the mom of a girl with GAN, whom I was rooming with, was standing there with tears streaming down her face.  Seeing Corey gave her hope for her little girl. I realized their stories were intersecting. The next morning, I took everybody out to breakfast.
Q: What do you want people to take away from your book?
A: I want people to be aware of what it's like to have 52 people in the world with your child's disease and no drug company is interested in working on it. There are 30 million people with rare diseases in the United States. These rare diseases are like canaries in a coal mine: research on them will lead to treatments for more common diseases.
Q: How did you find the families you profiled in your book? How did you make them comfortable enough to talk with you?
A: Through writing my textbook, at conferences. Creative Googling can find you a lot of sources. I found the Salzman sisters, who spurred scientists to research gene therapy for adrenoleukodystrophy (the disease featured in the movie "Lorenzo's Oil"), through a newspaper article.  
Actually meeting the families and watching them interact makes such a huge difference compared with talking to people over the phone or Internet.
A mother of a little boy who died of adrenoleukodystrophy was speaking at a conference I attended and she asked if she could practice her talk on me. She went into way more detail than she did in the press conference. I was asking her questions about her son. I really got her to open up about that in a way I could have never done in the phone.
At one point she said, "Why are you asking so many questions about Oliver? People are so afraid to ask me about him." I told her: "I'm a hospice volunteer – I talk about death all the time."
Q: You wear many hats: genetic counselor, journalist, educator. How did you juggle your schedule to write the book?
A: It was between editions of my three textbooks. I had a nine month window to do most of the work.
Q: How did you organize your reporting?
A: I had to do research from scratch because gene therapy didn't exist when I first started writing my genetics textbook. I just made lots of copies of lots of articles – newspaper articles, scientific publications.
It was very heart wrenching to write. It was hard writing about when families would get diagnoses – parents would think the kid had a learning disability and find out they had a deadly brain disease.
In the summer of 2010, I got into a schedule of doing phone interviews late at night, especially with people on the West Coast. I'd be talking to families together and everyone would be crying on the phone, and then I'd need to go to sleep. I didn't sleep. I was having nightmares. I'd wake up at 5 a.m. I'm so obsessive when I'm in the middle of writing. I felt like some other entity was doing the writing.
Q: How did you take care of yourself?
A. Gardening helped a lot. And exercise. I can't imagine what these parents go through. (Lewis has three grown children, all healthy).
Q: How did you come up with a narrative structure for the book?
A: When I first wrote it, it was six to eight chapters, but they were very long. I read "Letting Go," Atul Gawande's article in the New Yorker and dissected it. Eight chapters became 20 shorter ones. I dropped two of the diseases I'd planned on covering – there were too many brain diseases that I couldn't keep track of. I start out with Corey Haas' story, then go through the history (of gene therapy), discuss life for patients before and after gene therapy, then return to Corey's story.
Q: Were there times when writing this book became a slog? If so, how did you break through and keep going?
A. Never. I loved every minute of it. I had the opposite of writer's block. It's not like writing an anatomy textbook where you get bogged down in the nephrons.
Q: How did you know you were done writing the book?
I guess I knew when I started eliminating chapters.
Q. What do you think about how mainstream media cover gene therapy?
A. Researchers hate for gene therapy to be called that because there is no gene therapy that's been approved yet. They prefer to use gene transfer.
The media fails to define what they're talking about. My husband watches my book talks and he sees when I lose people – at the level of DNA, chromosome and genes, they don't know the difference between them. If you don't stop to put the definitions in stories about genetics and gene therapy, you lose people. You don't want to write a newspaper article that's like a textbook, but you don't want to use terms people don't know.
Q: What advice do you have for journalists who are interested in writing their own nonfiction books?
A. Read fiction. That teaches you about the dialogue and the pacing Just find a fiction writer you like and study how they do it. I like Kristen Hannah. And read good narrative nonfiction. Malcolm Gladwell influenced me greatly.
Related:
Book Excerpt: The Forever Fix: Gene Therapy and the Boy Who Saved It
Photo credits: Wendy Josephs