Remaking health care in Virginia's Appalachian coal counties
Image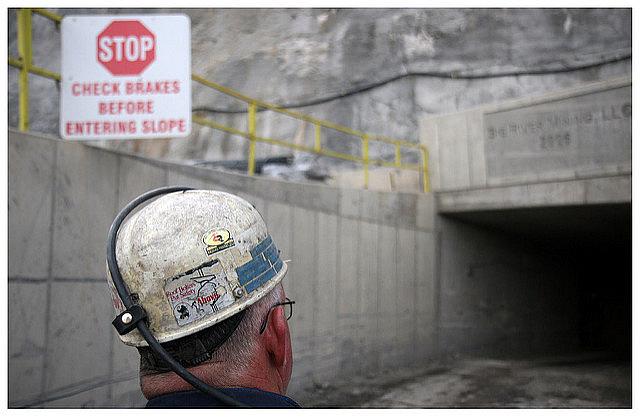 Published on
July 19, 2018
On Oct. 1, 2013, the day Wellmont Health Systems shuttered Lee County Regional Medical Center, access to health care became easier for pets than people.
"There is no doubt that people have passed away because there was not a hospital here," said Sheriff Gary Parsons. "We lose the golden hour in the amount of time that it takes to get them to another hospital in Big Stone or Kingsport."
And that's if one of the county's too-few ambulance crews is nearby.
Lee County stretches 70 miles west from its border with Scott County before jutting into Tennessee and Kentucky and forming Virginia's farthest southwest corner. Its claim of being "where Virginia begins" counters outsiders' perception that Virginia ends nearly four hours away in Roanoke. Jonesville, the county seat, is closer to eight other states' capitals than it is to Richmond.
When the hospital closed, the forgotten part of Virginia was put to the test. Did the people of Lee County still have a political voice that carried beyond their borders?
I first wrote those sentences in August 2015 as the introduction to a story about one small county in the sparsely populated, mountainous region of Virginia. The story was about people pooling their limited resources and flexing their weak political muscle to buy their hospital building and convince the state that there is a compelling need to allow it to reopen. But there was a deeper story, one of Appalachia and of a legacy health care system failing both financially and in helping to keep people well.
The day after interviewing people in Lee County, I drove over to a neighboring county for the annual Remote Medical Access clinic. While patients waited in a fairground barn to get their teeth filled and pulled, Virginia's governor stood outside to watch the first national test in which a drone delivered medical supplies — not to a war zone, but to an isolated community.
Some of the people at the RMA clinic were receiving the only health care they would get that year. They live in a region that, at the time, had two nonprofit hospital systems, Wellmont and Mountain States, fiercely competing for patients in order to survive. Each had a collection of small, critical-access hospitals throughout counties in southwestern Virginia and northeastern Tennessee, and each had a flagship hospital in Tennessee.
Wellmont claimed that it could not afford to keep Lee County's hospital open, and that unless it partnered with another health care system, the same fate awaited others. Mountain States was facing the same bleak future. The competitors sought to merge.
Meanwhile the people they serve are not well.  They have the highest disability rates in the nation. Years are shaved off their lives from poor health, lack of care and overprescribing of painkillers. By any measure, the people living in these counties are not only the least healthy in Virginia but among the least healthy in the nation. Many university researchers, the Appalachian Regional Commission and the Robert Wood Johnson Foundation have documented the disparities. (Here's a link to a data tool with a few socioeconomic overlays and opioid death rates. Look for the counties along Virginia's spine to see how they compare on income, education and employment.)
Virginia and Tennessee regulators late in 2017 approved the merger of Wellmont and Mountain States with the stipulation that the newly formed Ballad Health System spends $75 million in the next decade improving residents' health. Ballad is setting up an administrative framework devoted solely to the task of monitoring and measuring the impact of programs so it can report annual progress.
Meanwhile, Ballad is also evaluating the use of each of the small hospitals. One of the fears expressed by people living in these communities is that Ballad will also close hospital. It might indeed do so, but it will be tasked with building new and different services in places where people are resistant to change and suspect the health care system's interest may run counter to their own. In the midst of this, Lee County, the lone place without Ballad coverage, recently sold its shuttered hospital to a Florida venture capitalist to reopen.
There's an opportunity for the region to build a modern-day health care system that provides access for people in places that are difficult to reach and even more difficult to recruit medical providers to. There is a great opportunity, as well, to report on how such a feat could be accomplished.
I plan to write about the health of the region as it is and then explore how it will be affected as the new health care system moves away from a traditional, hospital-based system to one that would also provide the mental health, substance abuse, diagnostics and prenatal services that are now lacking. I also seek to look at whether the health of residents can improve if the economy does not. I anticipate being able to tap into a resource that would allow for some population modeling and simulations as well.
I am grateful to have been selected as a Center for Health Journalism 2018 National Fellow and a Dennis A. Hunt Fund for Health Journalism grantee. The funding will make this project much easier to complete and allow for more robust reporting. The area is so remote that it takes nearly a day of travel to reach these counties. I often feel as though I am doing the equivalent of speed dating during interviews. The grant will afford the opportunity to do extended trips and to gain the confidence of the people I am interviewing, many of whom are leery of drive-by reporting.
I look forward to meeting the other fellows in July, learning more about each of their projects and having great discussions about our pursuits.
[Photo by Philippe Roos via Flickr.]