Self-care, resourcefulness and patience prove essential for series on abuse and mistreatment of Black children
Image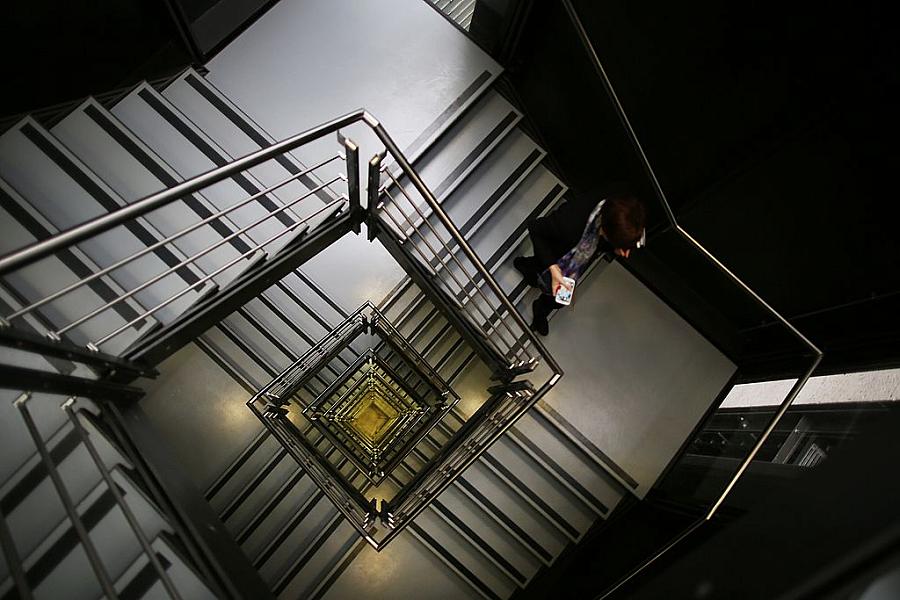 Photo by Peter Macdiarmid/Getty Images
Published on
May 18, 2023
I spent six months reporting on the abuse and mistreatment Black children experience. The topics ranged from child sexual abuse, to suicidal ideation, to mental health crises. 
I knew going in that it was going to be difficult. But I didn't expect the panic attacks, sleepless nights and persistent feeling that this series wasn't going to be enough. To be frank, prior to this project I regularly saw a therapist. Throughout the reporting, I continuously expressed my fears, challenges, and worries. 
While it was and continues to be extremely helpful, I realize many reporters may not be able to afford out-of-pocket mental health services. Because of that, I tweeted a few months ago (before Twitter really started falling apart), asking if there were newsrooms that paid for mental health services for their reporters. 
I got a variety of responses.
https://twitter.com/AnissadMedia/status/1623826994462101505 
Are there any newsrooms that pay for their reporters therapy?

— Anissa Durham (@AnissadMedia) February 9, 2023
But it wasn't just about my mental health. Since I started on the health beat, I've gotten a firsthand look at what it's like to work in a newsroom with little to no financial support. Although the fellowship provided a $2,000 stipend to use towards this project, there were additional things I wanted to do to elevate the series.
It was extremely important for me to have original photography of most, if not all, of my sources for the series. Because I was told there was no additional money my newsroom could provide, I had to narrow down which sources were the most compelling and "worth" getting photographs of. Even after narrowing it down, I still didn't have enough to get photographers of my local sources. 
So, I took the photos. To be clear, I absolutely love the photos I got — but I can't help but think about the added stress I had of shooting my own sources, three of which I used as the lead image for multiple stories. 
For fellow journalists in my shoes, one piece of advice I'd give is to tap into the network you have. Thankfully, I have a local photojournalist friend who was more than willing to provide tips on angles, lighting and editing. Without her help, the photos would look a lot different.
One of my seemingly never-ending challenges was the back and forth battle I had with the California Department of Education over data. As a data newbie, I never really had to request data from a state department. This process was a wakeup call for me to the struggles many of us face when trying to get data. 
When the fellowship started, I requested the responses to one question that is part of California Healthy Kids Survey. My goal was to get a demographic breakdown of all of the students in the state who answered whether or not they received a sexual joke, comment, or gesture on school grounds. 
I requested the data multiple times, through multiple departments. It was one roadblock after another. One department adviser never responded to my emails. Another responded with information I already had. The department head referred me to someone else. My records request was denied a second time, based on "confidentiality reasons." And finally, a technician told me the data would be released in the coming weeks.
Wrangling state departments was difficult, especially with my pending deadline, and the additional responsibilities I had to take on to complete this project. In hindsight, I don't know that there was anything else I could have done differently to get this data. But I do know going forward my expectations are lower. 
For any reporter who is thinking of applying to a fellowship. Do it.
But also keep in mind that you are a human first. Take time to take care of yourself, take a break from the project, and give yourself the space to feel your feelings. It's not going to be easy, and if you're reporting on something emotionally draining, it's OK to not be OK. 
Your work matters. And if you're a journalist of color, you belong in that newsroom. Don't let anyone tell you otherwise. 
Keep in mind that practicing daily self-care goes a long way. If you can, talk to a therapist. Do productive things that will help you redirect your attention and focus onto the joy in your life. The story will be there, but you need to be here to to write it.