For series on mental health care among African Americans, community engagement proves key
Image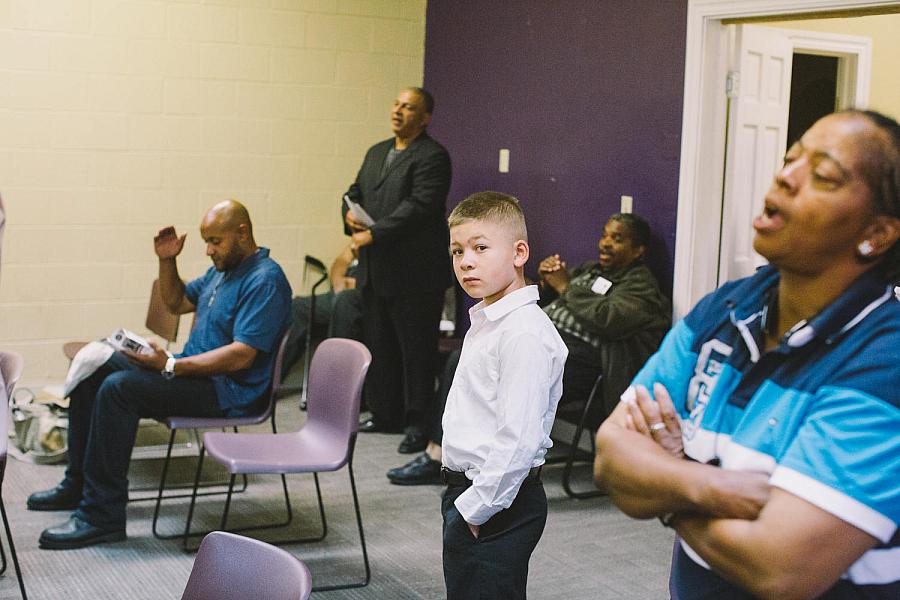 Published on
December 18, 2015
"In many African American communities, mental health issues have a history of being undertreated and underdiagnosed." 
That was the beginning of the host intro for my radio series on mental health care within African American communities. It was a focus sentence that led me throughout my reporting on this series. I found that according to the Office of Minority Health, African Americans are 20 percent more likely to experience serious mental health problems than the general population, but less likely to seek treatment.  
The ability to work on a story for a longer period of time was incredibly helpful for me. I found that it took extra time to fully research and develop rapport with some of the people who were interviewed in the piece. With such busy reporting schedules, we often underestimate the importance of allowing for that time to create more meaningful work.
What originally started as a two-part series morphed into four parts after research led me in many different directions. I wanted to avoid wandering down a rabbit hole, so I eventually narrowed it down to three parts that were directly linked to one another. It was the first time I had worked with a series as a longer form story, where characters connect and stories connect, so that challenge was new and exciting. Among the lessons I learned:
Start with a focus sentence or question
Share your thoughts with your mentor and colleagues early on
Interview many subjects, even if you aren't going to use them all in your piece
Know that for every statistic that you read, there is another source that likely say the exact opposite
Engaging with communities
One of my main worries about this reporting was that I didn't think that the audience that I wanted to reach with these features would be listening. Our station doesn't have a large African American listenership, so this prompted some serious reflection. I needed this project to get to a more diverse audience, so that's when a lot of marketing and research came in.
I was able to reach out to a local radio program called "Give Life Save Life," a talk show on KPOO in San Francisco, a station with a high African American listenership. I pitched the station with the idea of inviting myself and two subjects from my stories to be on the program: Dr. Loma Flowers and Rev. Donna Allen. The radio program welcomed the idea of discussing this issue at length and we did so in an hour-long live discussion on mental health care within African American communities. 
I continue to reach out to various organizations to see if there is an interest in keeping this conversation going. My station assisted me with this by creating mock-up flyers that we will use to distribute throughout Oakland and San Francisco, listing resources on how and where to find mental health care within the Bay Area.
Here are a few other valuable outreach tips:
Connect with organizations that could distribute your work
Research places where you can offer a live discussion about the reporting
Contact to county or local organizations to see if they are interested in promoting your research via social media
Crafting a balanced narrative
One thing that I was hyper-aware of during this project is that yes, I was reporting on health care disparities, but these disparities don't necessarily mean a community is in despair. We quite often hear seemingly hopeless stories about communities of color without focusing on the ways that communities can be empowered.
For this piece I spent hours meeting with families, discussing their hopes and fears. One of the best things that this fellowship project offers is the time for a reporter to develop a more nuanced understanding, and that's ultimately reflected in the final product.
Listen to and read Leila Day's fellowship stories here.
[Photo by Alyssa Kapnik Samuel via KALW.]