Transparent medical boards still failing in Public Citizen's medical board rankings
Image
Published on
May 30, 2011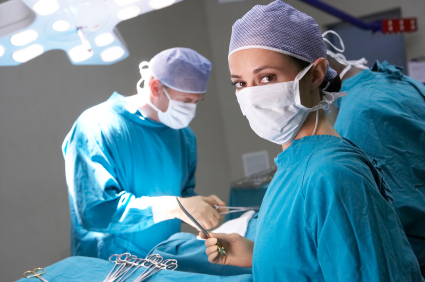 Second guessing is crucial in science and in health writing.
Last year, Antidote reviewed records from medical boards from coast to coast and found that the boards were "inconsistent, inefficient and ill equipped to monitor the hundreds of thousands of doctors licensed under their watch." (The cases can be found at this Google map, too.)
When Public Citizen released its latest list of medical boards ranked by the seriousness of their discipline against doctors, I read the report with an eye toward my own findings.
According to Public Citizen, which performed a much more comprehensive but also more rigid assessment of state boards, the worst states for discipline are these, from worst to slightly better:
Minnesota
South Carolina
Wisconsin
Connecticut
Massachusetts
Rhode Island
Florida
New Hampshire
Utah
Vermont
Most of these states were called out for criticism in one of my Doctors Behaving Badly posts, but only one of them – Utah – was in my bottom seven for the worst at providing consumers information. I said that Alaska, Illinois, Maine, Mississippi, Nevada, New Jersey and Utah suffered from clunky sites, scant information and the awful tendency to force people to pay for records.
I also found nine that "provide consumers with websites that are intuitive, easy to use and full of good details about physician histories, often going back many decades." Those would be: California, Georgia, Iowa, Maryland, North Carolina, Ohio, Oregon, Texas and Wisconsin.
So Wisconsin, a terrible board as far as Public Citizen is concerned, was actually pretty good by my assessment.
Every time Public Citizen does one of these rankings, some medical board official will say that it is an unfair assessment because state boards all work differently.
This is partly true, and it is also part of the problem. Antidote reviewed 128 disciplinary actions. As I wrote at the time, the actions ranged "from assurances of compliance, which have about as much effect on dangerous doctors as love letters, to full-on license revocations, which work as long as the board follows up to make sure the doctor is not still practicing without a license."
I also wrote that for the same offense "one state will revoke a doctor's license while another will write a letter and file it in a drawer never to be seen or require a doctor to take a class. We found multiple instances where doctors who had failed to pay their taxes or fell behind on their licensing fees lost their licenses while doctors who had actually harmed patients were allowed to continue practicing."
This makes it hard to do an apples-to-apples comparison. But the bottom line for Public Citizen, and for Antidote, is whether most of these doctors still have been allowed to practice. Despite the fact that the 51 doctors I profiled were responsible for injuring or killing 290 patients, including overdosing patients, blinding patients, and diagnosing patients incorrectly, 82% of the doctors were still in practice as of December 2010.
Public Citizen wrote a letter to Health and Human Services Secretary Kathleen Sebelius asking her to "re-initiate previous, but currently non-existent Office of Inspector General (OIG) investigations concerning the dangerously lax disciplinary actions by so many state medical boards."
As part of the letter, Public Citizen's director, Dr. Sidney Wolfe, included a few of my Doctors Behaving Badly posts, from Maine and Mississippi.
Of course, we're flattered.
Have an idea? Post a comment below or write askantidote@gmail.com. Also, you can follow Antidote on Twitter @wheisel.