Two community radio stations team up to tell an urban story as residents see it
Image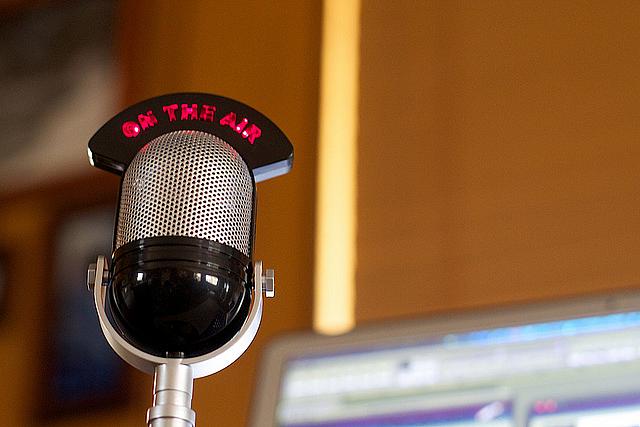 Published on
September 26, 2018
In the Northern California city of Santa Rosa, two radio stations are teaming up to cover an old story in an unconventional way – investigating what the city's annexation of a low-income neighborhood called Roseland spells for residents' health. 
The reporters at KBBF and KRCB are not the first on this beat, but they broke new ground by asking residents what stories they wanted to see reported based on their chief concerns.
Local journalists have documented the saga of Santa Rosa and Roseland for decades. The growing city of Santa Rosa began to surround the majority Latino neighborhood – then part of unincorporated Sonoma County – in the 1970s. The city of Santa Rosa annexed sections of Roseland, but comprehensive efforts stalled over budget issues.
Swaths of the neighborhood remained county land until the police shooting of 13-year-old Andy Lopez in 2013 renewed the annexation push. Lopez was killed by a Sonoma County sheriff's deputy in an unincorporated pocket of Santa Rosa just outside Roseland, underscoring the area's complex jurisdiction issues and their consequences. Roseland officially became part of Santa Rosa on Nov. 1, 2017.
News coverage focused on Santa Rosa's promises to bring Roseland's infrastructure up to city standards and to expand public services to accommodate 8,000 new residents. Like other newsrooms, local public radio station KRCB reported on the process. News director Steve Mencher noted that many of the changes ushered in by annexation — repairing sidewalks, developing parks, updating public lighting, improving traffic — fall under the category of social determinants of health, or living conditions that influence health.
Mencher saw an opportunity. Could newsrooms help hold the city accountable for addressing the health concerns of its newest residents? Roseland has some acute health challenges: In a 2014 report commissioned by the Sonoma Department of Health Services, Roseland ranked second-to-last in well-being among 99 county census tracts. Average life expectancy is among the county's lowest, just 77 years to the county average of 81 years.
"If [annexation] doesn't positively affect their health, what's the point?" Mencher asked.
He pitched the idea of a reporting partnership to Edgar Avila, director of programming at Roseland-based KBBF. KBBF is a bilingual, volunteer-run community station founded in 1977. It attracted national attention in 2017 for serving as an information hub for Spanish-speakers during the North Bay wildfires. He was intrigued by Mencher's idea.
The two stations received grants and mentoring for the project as inaugural grantees of the USC Annenberg Center for Health Journalism's new Impact Fund, which provides support to journalists who think big and want to make a difference in their communities. The Fund gives priority to projects that bring together mainstream and ethnic media newsrooms, as this one did. The two stations also embarked on their listening approach – known as "engaged journalism," with the support of an engagement grant from the Center for Health Journalism.
"Roseland and its Latino population have been ignored in terms of their needs," Avila said. "I hope we make a public and widely available research project about the needs of the Latino community in Roseland … I think as a journalist, that's my job."
Past partnerships between KBBF and KCRB were significant, but limited. Several projects involved original reporting in video and audio from KRCB, which the stations would work together to translate into Spanish for KBBF's audience. For this project, however, Avila and Mencher wanted a real reporting collaboration — no easy feat, as they serve different audiences in different formats. KBBF's Spanish-language, flagship public affairs show, "Informe KBBF," is a live call-in show with guests. KRCB, the local NPR affiliate, airs produced features, spots and interviews throughout the week.
They could take the first step together by listening to the community in an engagement effort focused on identifying story themes of interest to the Roseland community. Avila and Mencher drafted a survey asking about residents' top concerns and collected 40 responses during the opening of Andy Lopez Unity Park. They hosted a meeting with about two dozen residents, city employees, county officials, nonprofit leaders and health experts to gather more feedback about what topics to tackle. Shortly after that meeting, two KBBF volunteers sat outside a Roseland grocery store, Lola's Market, to record residents' thoughts and collect more surveys. In the end, they collated and tallied feedback from 80 street interviews.
Avila said the responses he encountered in the listening process surprised him.
"It has been very humbling, because I thought that I knew everything," Avila said. He wondered, "Oh, what am I doing that assumed I could speak for the community? There were things they talked about that I couldn't have foreseen."
Housing topped the list of worries. More than 80 percent of interviewees and 70 percent of survey respondents cited fears about housing availability, cost and quality. Avila says several factors have snowballed into an affordability crisis: Bay Area workers seeking cheaper rents have been streaming into Santa Rosa for years. The 2017 North Bay wildfires consumed thousands of homes, squeezing the rental market even more, with rents reportededly rising by as much as a third. Plus heightened anti-immigrant rhetoric and policies have made residents in this largely immigrant community more vulnerable to exploitation by landlords, Avila says.
"My family had to move due to a rent increase," said one interviewee outside Lola's Market. "Rents are too high compared to minimum wage, [but] they should be connected," he continued. "Most families can't afford a place on their own — they need to live with others to split the rent."
Many other residents mentioned overcrowding due to high rent. According to a 2014 report, nearly 60 percent of the neighborhood's housing units are rentals and the average household size is four people. That's much denser than the county average of 2.6. Officials say this indicates overcrowding.
With community feedback in hand and ready to make radio, Avila and Mencher agreed to a principle of mutual sharing — borrowing from and building on each other's work.
Image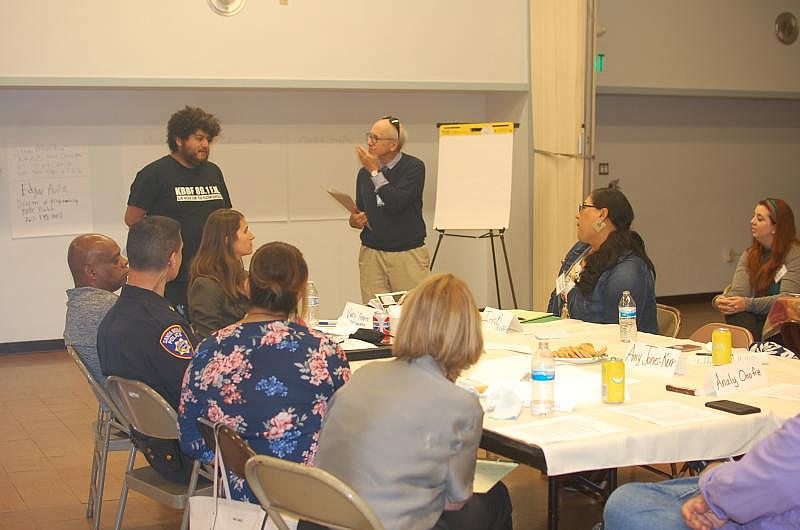 For example, Avila produced a live episode of "Informes" on Aug. 17 on housing and health. Residents' voices from the grocery store conversations punctuated the hour-long conversation between Dr. Enrique Gonzales and host Mariana Almaraz. Over at KRCB, Mencher and reporter Adia White are working on an bilingual television report about housing, starting from the concerns expressed by residents in the street interviews.
Mencher says this sharing enhances the stories they're telling to their respective audiences.
"We're moving carefully together so we're bringing the same content to the community and finding ways to look at the bigger picture." Mencher said. "Our community is all the people in our broadcast footprint, and we want to reach them in one way or another."
With support from the USC Annenberg Center for Health Journalism's Impact Fund, Avila plans to produce six "Informes" programs, and Mencher estimates he'll make five radio features and one video. Together, their journalism will address almost every topic residents raised during the listening phase. Avila says the last step will be to get this project in the hands of people who can do something about it.
"To me this grant is almost an effort of the community to address these issues," Avila said. "I can't predict that [politicians] will act on it, but I can predict that it's now out in the open that much more that the community needs are not being met, and that's a form of pressure that's very valuable and could not have been done without this grant."
Roseland residents will have to wait until 2020 before they can vote for their representative on the city council, but Mencher hopes this series will help prepare both candidates and voters. 
"If we want to talk about better streets, buses, nutrition, we have a new vocabulary to talk about this, because this is health and no one is against that."
**