Unequal access to medical care is a hard reality for some San Antonio residents
Image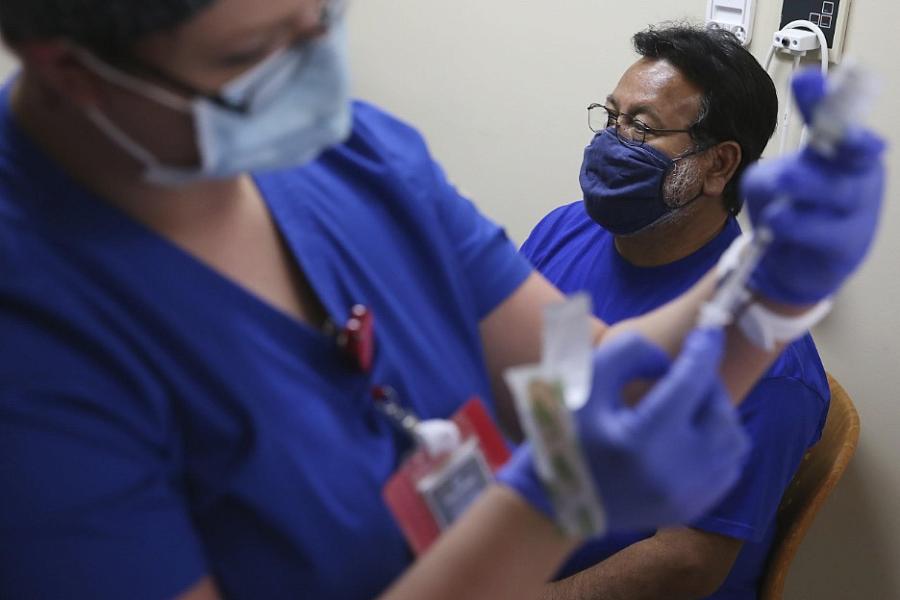 (Jerry Lara/San Antonio Express-News)
Published on
July 27, 2021
Pregnant women who live on the southeast side of San Antonio have needed to travel more than eight miles to the nearest maternity ward. It's been this way for the past decade after the one hospital in this part of the city was shut down by its new owner. 
Recently, that same hospital system decided to start offering obstetric services again.
Mission Trail Baptist Hospital, one of five San Antonio hospitals owned by Dallas-based Tenet Healthcare, conducted a market survey that showed that 75% of women had to leave their area for obstetric care, which can be a burden on their families.
But what likely prompted this business decision was the economic revitalization of a nearby decommissioned military base. Along with new restaurants and housing came an influx in people who can afford coverage from private insurance companies. For these patients, their medical bills are paid by companies at reimbursement rates often many times higher than federal insurance programs like Medicare, Medicaid and the VA. 
Meanwhile, moms-to-be who live on the wealthier, northern sides of the city could have their pick between several hospitals equipped to deliver babies, regardless of their insurance status. There are several high-quality hospitals concentrated on these areas of the city.
In the nation's seventh largest city, access to medical care really depends on where you live. 
It's not just maternity care. It's access to surgical centers and specialty doctors and even COVID-19 vaccines. The people who decide on whether to invest in a certain area are likely driven by what makes good business sense, not whether consumers need it. 
We already know that where a person lives determines their life expectancy, according to census tract data analyzed by federal health agencies and the Robert Wood Johnson Foundation. Someone born in a poor part of town, such as census tract 1708 on the historic West Side, could expect to live up to 70 years old. A few miles away on the far north side of the city, a baby born to a family living in that area could live up to 16 years longer, or up to 86 years old.
And the consumers who live in the city's south, east and downtown areas are primarily people of color. The majority are Mexican American, Black, or are undocumented immigrants. These are marginalized people who are already suffering from systemic and structural forces that are beyond their control and make it harder to live a healthy life.
For our 2021 National Fellowship project, I want to investigate the long-term effects of not being able to afford or access health care by talking to researchers, health care experts and surveying residents about how not being able to see a medical provider regularly can have a negative effect on them.

What kind of chronic conditions go unnoticed until it's too late? San Antonio has the highest rate of diabetic lower limb amputations in the country, which is often because of uncontrolled blood sugar levels and smoking. This comes back to whether people in these areas can afford to receive regular high-quality medical care or have reliable transportation to get there. Can they afford to take time off work? Do they have child care? Must they take several bus rides to reach available services far from home? When they are told by a provider to improve their diet, do they have access to fresh, healthy food options within their budget?
Throughout my reporting, I'll be asking what led to these inequities in San Antonio and what is being done to track these problems and raise the funding needed to fix it?
Can public officials do anything to attract privately-owned medical providers to better serve underserved parts of the city or is it on the public health system? City and county officials have the power to offer tax abatement deals and incentive programs for businesses to lure them to certain parts of the city, but these deals often don't pan out the way they hope. There's a long local history of businesses taking the money and not creating enough high-paying jobs.
Can these kinds of initiatives spare future generations from a life of hardship?