Which Health Care Savings Plan is More "Serious"?
Image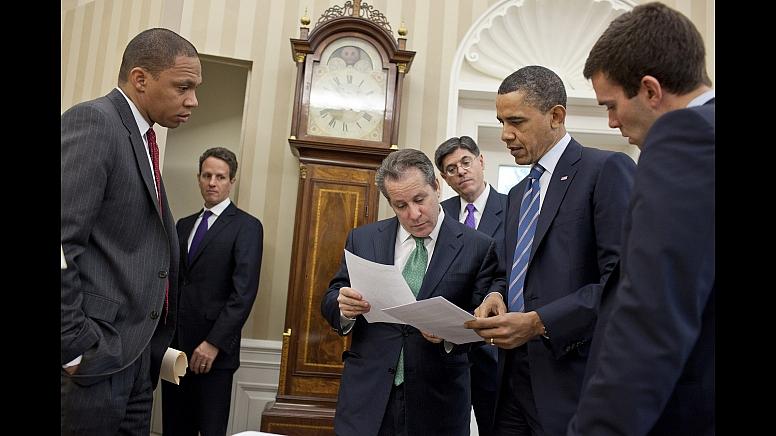 Published on
April 15, 2011
A columnist calls for a more "humane" health care spending plan, a seventh-grader tries to start a lunch revolution, and food prices are going up for lots of unexpected reasons as we close out the week in the Daily Briefing.
Medicare Plans: Jonathan Cohn at The New Republic addresses the "seriousness" of the Ryan and Obama plans to reduce the deficit in his Kaiser Health News column. Among his conclusions? "On paper, the Ryan plan saves the government a lot of money, at least in the long run. But upon closer inspection, the savings turn out to be illusory, cruel or some combination of the two," Cohn writes. He continues:
Like Ryan's plan, the Affordable Care Act attempts to restrict the federal government's contribution toward health care expenses, via constraints limiting the growth in Medicare (although not Medicaid) costs as well as the tax subsidy working-age Americans get for employer-sponsored insurance. But the constraints are looser. For example, unlike Ryan's plan, which uses a fixed-value voucher to set Medicare spending, the health law sets less restrictive growth targets (which the president's debt plan would further tighten) and then calls upon an independent commission -- the Independent Payment Advisory Board -- to recommend reforms when Medicare costs exceed those targets. IPAB's recommendations can change what Medicare pays the providers of care, but the board, by law, cannot alter Medicare benefits or eligibility."
Rallying Cry: A Chicago public school has banned lunches from home -- for good health -- and the students aren't happy. Here's the great lead by Monica Eng and Joel Hood at the Chicago Tribune:
Fernando Dominguez cut the figure of a young revolutionary leader during a recent lunch period at his elementary school.
"Who thinks the lunch is not good enough?" the seventh-grader shouted to his lunch mates in Spanish and English.
Dozens of hands flew in the air and fellow students shouted along: "We should bring our own lunch! We should bring our own lunch! We should bring our own lunch!"
Why are Food Prices Rising? Laurie Garrett, Senior Fellow for Global Health at the Council on Foreign Relations explains in the video below. Juhie Bhatia at Global Voices reports on the role of the female farmer.
[video:http://www.youtube.com/watch?v=a7A5fh2RbyI]
What did you read this week? Share in comments.