Year of the Blogger: Why Carey Goldberg loves her new medium
Image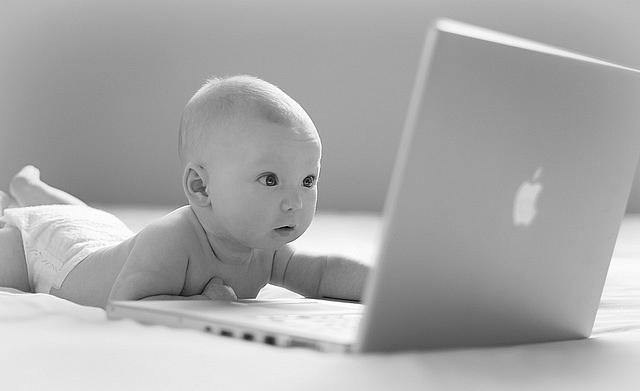 Published on
December 29, 2011
It hurt Carey Goldberg to be laid off from the Boston Globe, but what she didn't know was that getting out of print journalism would open her up to a new medium that has renewed her excitement for news.
"I feel like I've gotten my own voice back after years of feeling like it was being somewhat squelched by bosses' editing," Goldberg told Career GPS. "I feel a greater sense of ownership of what I write than ever before, because it remains effectively in my own hands until it's made public; it doesn't go first into the hands of editors who can change it as they will before publishing it."

Goldberg has run the CommonHealth blog at WBUR in Boston with Rachel Zimmerman since August, 2010, when the niche blog joined the Argo Project, a public radio experiment to find out how specialized blogs could affect traffic and the quality of stations' journalism.
Andrew Phelps at Nieman Journalism Lab wrote about 12 public radio stations' efforts to create these "verticals." It turns out that niche blogs with relatively low overhead costs could do a lot for stations. Phelps writes:
As the project winds down this month, stations seem to have found the experience valuable - valuable enough that 10 of 12 are trying to keep their blogs alive (with the other two still trying to keep their bloggers employed), even though funding (from the Corporation for Public Broadcasting and the Knight Foundation) dries up at the end of this year. NPR plans to continue supporting existing stations in the long term and find ways to expand the network.
And for some stations, it's been an eye-opening experience in how original, web-native publishing can expand audiences in ways that repurposed radio content might not on its own. At four of the 12 stations, their Argo blog drew monthly audiences bigger than every other part of their news sites combined.
CommonHealth is an example of the Argo Project's success. In its traffic and broader impact, Goldberg and Zimmerman's blog has proved an efficient and powerful tool in journalism. This week in Career GPS, Goldberg looks back at her journey from print reporter to blogger and shares what she's learned. She gave her answers by email, which are edited here for clarity.
Angilee Shah: CommonHealth is part of NPR's Argo Project, but it's been around much longer. How did the blog start out? And what changed once it joined the Argo Project?
Carey Goldberg: Yes, CommonHealth began not long after Massachusetts passed its landmark health reform law in 2006 [in January of 2007].
It was created by WBUR staff reporter Martha Bebinger, whose coverage of health reform was unparalleled in the depth and breadth of her understanding. She wanted to create a forum where all different players in the state could discuss the health reform as it was actually put into practice. It did indeed become a robust public forum online, drawing guest posts even from some of the highest politicians and smartest academics in the state.
Then, in 2010, WBUR applied for an "Argo" grant that would transform CommonHealth from a relatively narrow, "wonky" blog into a full-fledged health news website that would continue to report on health policy and reform but also broaden out to include medical research, personal health, and other topics of interest to the general public. The new CommonHealth launched in August of 2010, with Rachel and me as the co-hosts and Martha continuing to provide frequent reports.
It got off to a strong start, cited repeatedly in The New York Times, called "indispensable" on The Knight Science Journalism Tracker, and rising quickly from a following of several thousand page views a month to what is now well over 100,000 page views a month.
The Argo crew provided strong technical, aesthetic and journalistic guidance, teaching us how a blog should look and how online coverage can differ from traditional newspaper or radio methods.
What are the top three lessons you've learned from your time as a blogger?
1. Thanks to our extremely enlightened boss, WBUR digital chief John Davidow, Rachel and I are in a job-share, splitting one FTE [full-time equivalent]. We both have young children, and care deeply about being able to work part-time. It turns out that blogging lends itself extremely well to a job-share, for a variety of reasons. They include:
We can read each other's work, as peer-editors who have each other's backs.
We can also support each other; blogging is very "out there," your work is appearing very frequently in public, and it helps hugely to feel part of a supportive team.
We can cover for each other and adjust our schedules if the other person's family has needs that need filling or events that need attending.
Blogging's flexibility in terms of where and when we write also gibes well with trying to create a work/life balance that works. We tend to get up at around 6 to put out our daily news roundup, then work on getting our kids off to school from about 7 to 8, then revert to blogging, etc. It's an organic mixing of life and work that fits well with the intermittent nature of blogging and with working parenthood.
2. In terms of content, I'd say the biggest lesson is "Original, original, original." Original content is king. With a few exceptions, the posts that we've put the most effort into, the ones that have been multi-media equivalents of old-fashioned newspaper stories or investigative pieces, have gotten the most traffic. One good example is Rachel's recent post on what went wrong with vaginal mesh surgery. She's a former Wall Street Journal reporter and did the kind of major exploration that she might have done at the Journal, and was rewarded with excellent traffic of well over 30,000 views. A top-scoring example of mine is "10 things not to say to parents of preemies," which included my own personal experience along with an original report from a patient group. (We just put out our top stories of the year, in case that's helpful.)
3. That said, a key lesson that we learned from our Argo bosses is that you need to post very frequently, both to keep your regular readers satisfied and because you never know which post will suddenly go viral. We were shocked when, fairly early in our CommonHealth stint when our traffic was still very modest, a quickie post on the recall of some baby formula suddenly took off and was viewed more than 20,000 times. Overnight, sleepless parents started using the "Comments" section of the post to exchange information with each other about which lots of the formula had been recalled. So even though it's the big, deep posts that get the most individual traffic, you can't stint on frequency because you just never know.
4. I'd like to add my own enthusiastic endorsement of blogging: It's just very, very fun. I feel like I've gotten my own voice back after years of feeling like it was being somewhat squelched by bosses' editing. I feel a greater sense of ownership of what I write than ever before, because it remains effectively in my own hands until it's made public; it doesn't go first into the hands of editors who can change it as they will before publishing it. I love the immediacy of blogging: when news breaks, we can get it out there all but instantly, and spread it using the broad reach of our social media. And as a longtime print reporter, I find it's an enjoyable challenge to learn to get better at multi-media techniques.
I was laid off at The Boston Globe in 2009. When it swept out its part-timers, and my layoff hurt very deeply at the time -- here's a commentary on it -- but friends told me that someday I'd see it as a great stroke of luck. And indeed, that turns out to be true. Most of all, I'm grateful to be "out of print" and now in new media, with the sense that this is an exciting time of experimentation and growth, and who knows where it's all going to go?!
I understand that funding from Argo is ending this month. What will happen to CommonHealth next year?
I'm overjoyed to tell you that WBUR has just announced that it will make CommonHealth permanent, as part of its expanded emphasis on digital content and original content that crosses platforms between digital and on-air. So WBUR will pick up funding us. Yay!
(Photo by Chris Smith on Flickr Creative Commons)
More about blogging:
Is blogging good for your career?
One Year Later: A former Seattle Post-Intelligencer reporter's new journalism career
Origin Stories: Journalists Anne Polta and Scott Hensley explain how they became bloggers
Q&A with KQED's Raul Ramirez: Blogging "Our State of Health"
Journalists learn more about blogging, social media tools at AHCJ