5 tips for getting your reporting to the audiences who need it most
Image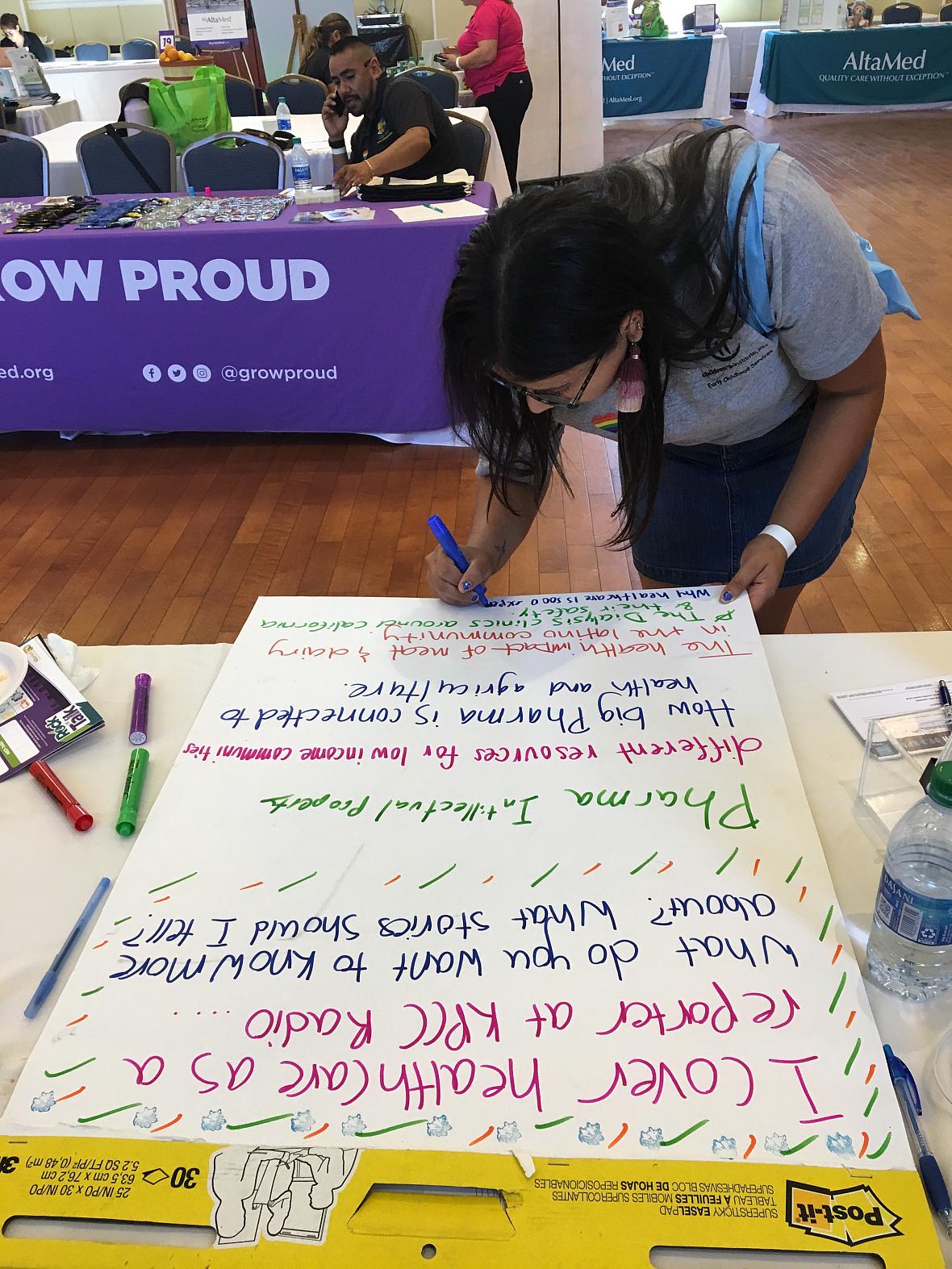 Published on
September 30, 2019
Once upon a time, a reporter's job was to pitch an idea, report out the story, and make the deadline. When the story made it past an editor's desk, the reporter's work was done.
That's no longer the case. Consumers have many demands on their time, and so many more options when it comes to getting news. Journalists have to work harder to make sure their stories punch through the din and have impact.
That means considering the audience when you pitch it, and tailoring your reporting process to the audience.
I work for KPCC, the NPR station in Los Angeles, and my most recent stories focused on the rapidly growing population of older adults in California. With the help of the Center for Health Journalism, I combed through state data to show that reports of elder abuse are growing in L.A. and surrounding counties.
The three-story series ran on 89.3 KPCC and LAist.com, our local news website, in June. The audience response was immediate and positive. Still, we knew there were older adults and caregivers who may not read our site or listen to our station who could still benefit from the information. So, we set out to find them.
We wanted to reach people most affected or at risk of elder abuse. Caregivers are notoriously busy, and the most at-risk older adults often have trouble with mobility.
Here are the steps we took to reach and serve this target audience and a road map to reaching many more.
1. Be present
If you want your reporting to help more people, start by identifying the target audience and where they are most likely to be. Is there an organization that is doing work that parallels your goal? Consider health organizations, libraries, or community organizations. How could you work together for a win-win-win? There could be benefits to your newsroom, your collaborator, and the new audience you reach.
We set up a table at Alzheimer's LA's Caregiver Appreciation Day, where we spoke about our work and also got a sense of what information and tools caregivers needed for our future reporting. We tabled again at health events likely to be attended by Spanish-speaking Angelenos, like at the Mexican Consulate and in collaboration with AltaMed, a health care network with 35 sites across Southern California.
Pro tip: We created a list of must-attend events based on relevance to the target audience. You don't need to reinvent the wheel, especially when there are dozens of senior-centric events in cities each year.
2. Find ways to be in the preferred language, platform, and geography of your target audience
We recognize that the KPCC-LAist audience comes to us for news in English. This limits our reach in a linguistically rich region of California. So, we translated the story to Spanish. Using the U.S. Post Office's Every Door Direct Mail service, we mailed postcards with our top line findings and links to the reporting (in English and Spanish) directly to Angelenos in neighborhoods with large Latino populations in the senior age range.
Pro tip: We designed the postcards using the free website Canva.com.
3. Find distribution partners
Los Angeles is home to more than 100 community, ethnic, and in-language newsrooms. Because our No. 1 mission was to reach more Angelenos with the reporting, we eagerly reached out to some of these newsrooms offering to share our reporting free and, when possible, in language. As a result of this, I was able to share news of elder abuse and resources on KIRN 670 AM, which serves Farsi-speaking audiences.
4. Identify trusted messengers
We collaborated with health organizations that wanted us talk to share our reporting with their patients. AltaMed invited us to speak with their PACE patients, older adults who spend their days in AltaMed centers. The mostly Spanish-speaking patients told us most of their news comes from the PACE social workers. Happily, we were able to inform them and bring them tips to look out for one another and themselves. The AltaMed Foundation also invited me to speak at their community events to improve our reach.
Pro tip: The fact that I and many members of the KPCC-LAist engagement team speak Spanish was a big part of making this work possible. At one event, we were informed five minutes before beginning that the hourlong conversation would need to take place in Spanish despite our having prepared everything in English. So, what did we do? We conducted everything in Spanish, and the several rounds of applause we received from the participating seniors made clear their appreciation.
5. Do the hard work
Engagement isn't easy. If it were, I'd like to think everybody would be doing it. Instead, we spent weekend after weekend tabling at events, hauling postcards, pop-up signs, and other materials from Pasadena to East L.A. to South Gate. In order to mail 4,000 postcards, KPCC community engagement news apprentice Sarah Pineda worked with intern Stephanie Aceves to hand deliver the cards to three different post offices across town. Danielle Fox, from the Center for Health Journalism, helped with planning, as did Ashley Alvarado, who oversees community engagement at KPCC.
Image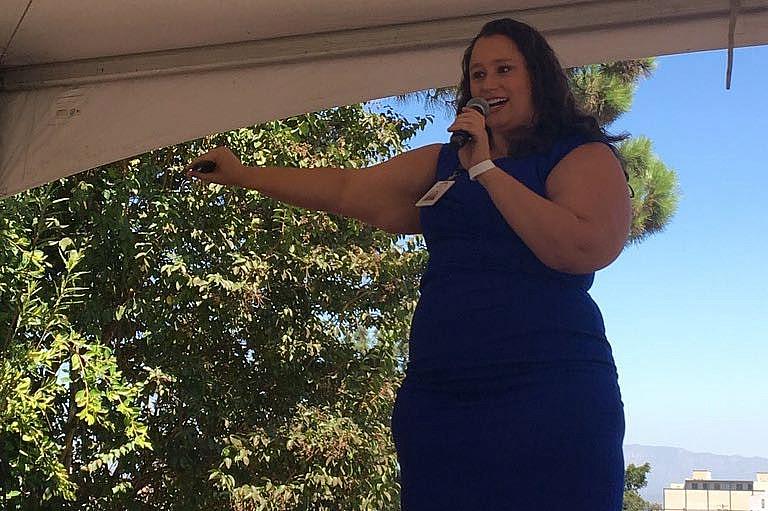 "But how do you pay for it?" you ask. We received grant funding from the Center for Health Journalism for the reporting and, subsequently, to support an ambitious engagement project. There are other grant sources to make this happen on a large scale. Still, most of this work was more of a time than a financial investment thanks to the participation of our partners.
And, ultimately, we brought KPCC and LAist reporting directly to older adults and their caregivers instead of waiting for the audience to come to us.
[This article was originally published by Medium.]