Applegate Farms Amplifies Appeals for Antibiotic-Free Food
Image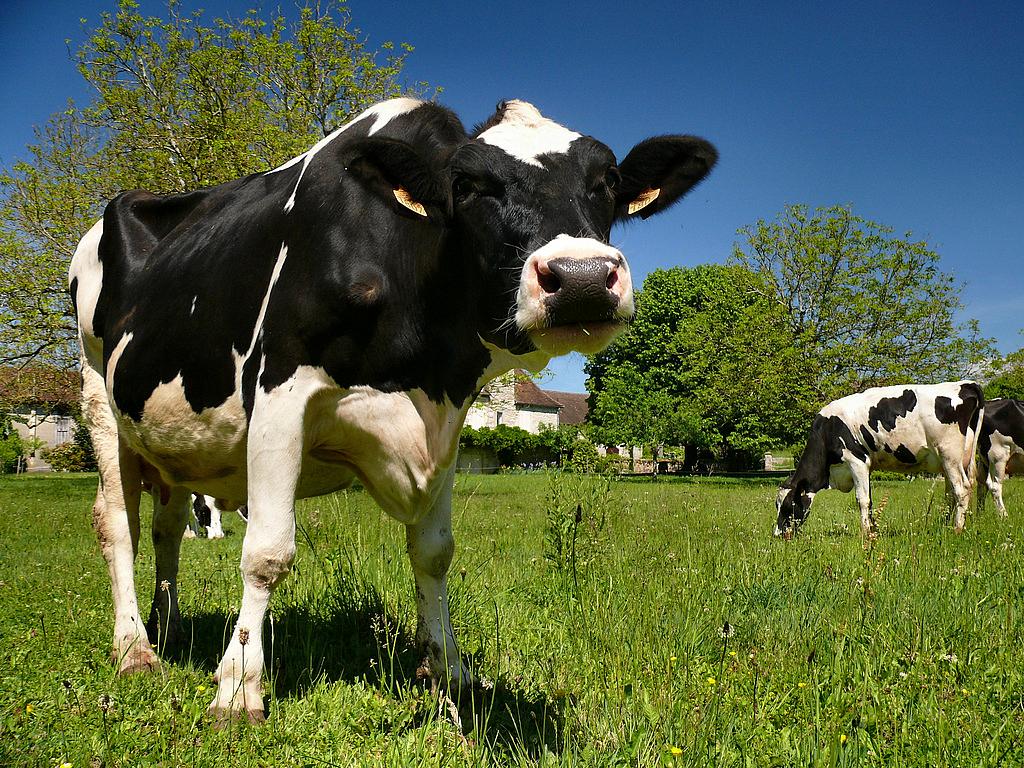 Published on
December 16, 2011
Three out of four Americans want government to do something to curb overuse of antibiotics on animal farms that supply most of the nation's meat, and nearly as many believe the rise of antibiotic-resistant bacteria – "superbugs" – as a result of the misuse is a serious threat to human health, a new survey commissioned by Applegate Farms has found.
Consumers are willing to pay the extra $1 a month meat and poultry would cost if regulations were in place to ensure their food came from unmedicated animals, the survey reveals. Applegate, a producer of antibiotic-free meats and cheeses, initiated the poll as part of Citizens Against Superbugs, a public awareness campaign condemning the non-therapeutic use in animals of antimicrobial drugs meant to treat humans.
The campaign is backed by testimony from scientists at the U.S. Food and Drug Administration, the U.S. Centers for Disease Control, and the U.S. Department of Agriculture, who affirmed last year that antibiotics used in livestock contaminate the food supply and contribute to the spread of drug-resistant infections in humans.  According to 2009 FDA data, nearly 80% of antibiotics in the U.S. are given to food animals to promote weight gain and compensate for unhealthy living conditions. And in 2003, a joint report by the Food and Agriculture Organization of the United Nations, the World Organization for Animal Health, and the World Health Organization concluded that the "consequences of antimicrobial resistance are particularly severe when pathogens are resistant to antimicrobials critically important in humans."
Still, 56% of  the survey respondents who said they were concerned about the effect of animal antibiotics indicated they had not changed the way they shop. Of those who said they had altered their shopping habits, 37% revealed they simply buy less meat and poultry, and about a third said they look for food labeled "organic" or "natural."
When told that unlike the "organic" seal, the "natural" designation can apply to meat treated with antibiotics, 65% of respondents thought the label is misleading and should not be allowed on products sourced to farms that use antibiotics.
"If we don't convert this broad awareness and bring it to Washington, the antibiotic-resistance issues are going to get more and more severe. Eventually it's going to hit a tipping point, where you might have an epidemic," Applegate CEO Stephen McDonnell told me in a phone conversation. "The way the industry is set up now, the cheapest one wins. There are costs embedded in [raising animals] properly. But when you factor in the environmental and healthcare impact, it's not that cheap."
McDonnell took his message to Capitol Hill earlier this week to support a bill introduced by Rep. Louise Slaughter (D-NY) that seeks to phase out non-therapeutic uses of medically important antibiotics. Slaughter, who is the only microbiologist in Congress, has proposed the Preservation of Antibiotics for Medical Treatment Act (PAMTA) and has gained the support of more than 300 organizations representing health, consumer, agricultural, environmental, humane and other interests, including the American Medical Association, the American Public Health Association, and Chipotle.
PAMTA is specifically concerned with seven types of antibiotics whose effectiveness in humans may be reduced because of their overuse in animals: penicillins, tetracyclines, aminoglycosides, streptogramins, macrolides, lincomycin, and sulfonamides. The drugs were previously identified in two citizen petitions that have languished at the FDA since 1999 and 2005, respectively. After a coalition of nonprofit groups sued the agency for inaction in May, it rejected the demands in a letter citing statutory hurdles such as a long and legally convoluted drug withdrawal process that would drain its resources.
The FDA's denial runs counter to its own recent recommendations for judicious use of medically important antimicrobial drugs. In explaining its decision, the regulator says it is "currently pursuing other alternatives" to address the issue. Among them — relying more on pharmaceutical companies and industry to self-regulate the promotion of antibiotics.
"They are acutely aware there's a problem and it's become a public issue for them," McDonnell said. "I think [meat producers] are scrambling to find means to keep their low-cost model and at the same time eliminate antibiotics. They realize there's a fundamental flaw in the system."
The Oklahoma Pork Council doesn't think so. The group claims that not only do antibiotics improve animal health, but that by doing so they improve human health as well. It also says that top scientists from the CDC, the agency whose experts testified confirming a link between antibiotic use in food-animal production and antibiotic resistance in humans, in fact have testified to the contrary.
The latest data from the Bureau of Labor Statistics show the price of pork at an average $3.50 per pound.
Applegate's products cost more than conventional meat, but McDonnell says the company is seeing double-digit growth despite the economic downturn. Over the last several years, it has expanded distribution from niche and upscale markets to Target, Safeway, and other mainstream club stores. McDonnell is convinced the change in consumer awareness is not a trend, but rather an evolutionary shift.
The survey, conducted in October by Toluna, polled 2,211 adults aged 18 years or older on their purchasing habits and attitudes toward the food they eat.