COVID-19 took a unique toll on undocumented immigrants
Image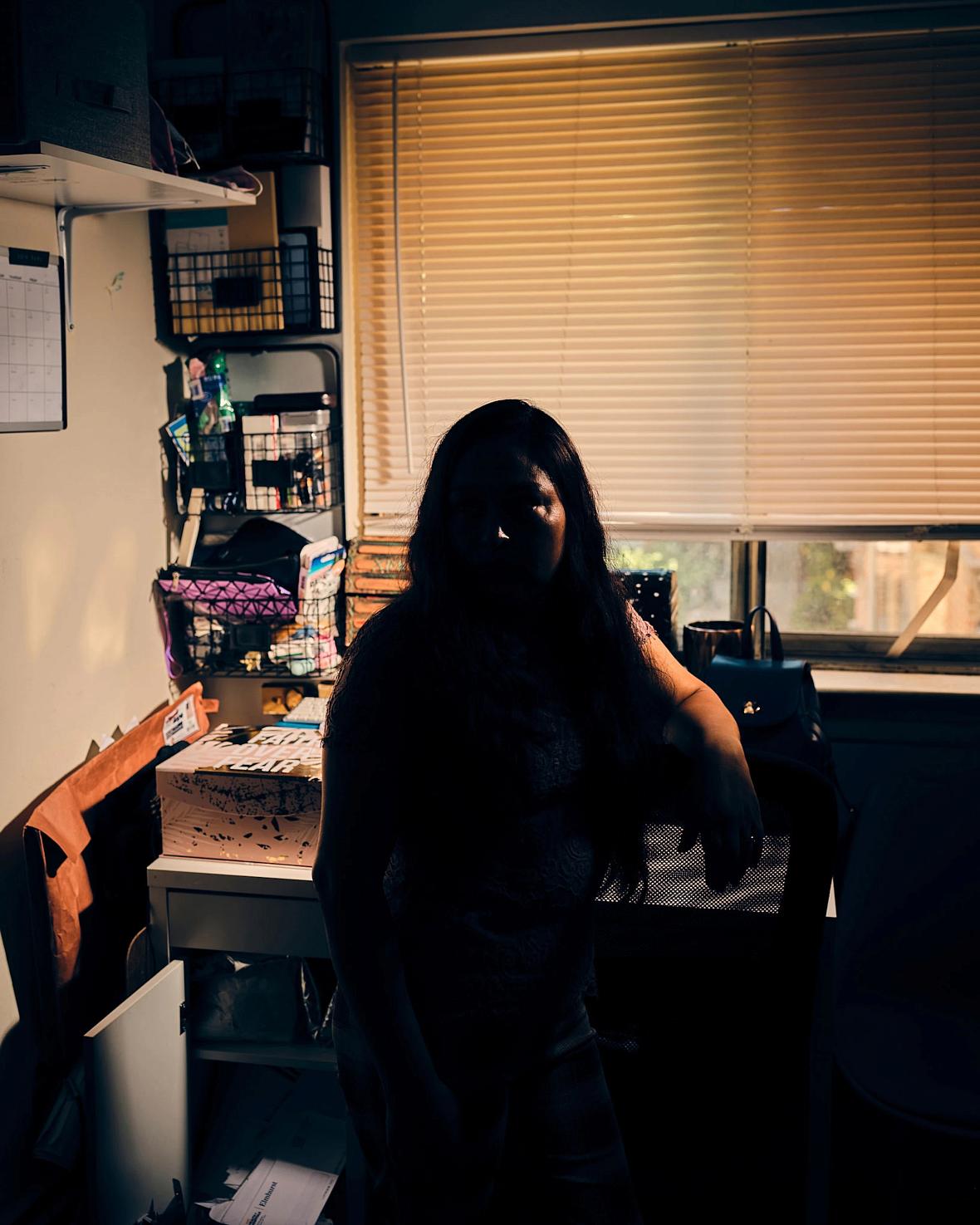 CHRISTOPHER GREGORY-RIVERA
Published on
September 1, 2022
Imelda fled sexual violence at the hands of drug cartels in rural Puebla, about two hours outside of Mexico City, and arrived in New York City in 2013. She had no health insurance, barely spoke English, and as an undocumented immigrant, she avoided situations that required revealing her identity.
So in March 2020, even as the city became the national epicenter of the COVID-19 pandemic, Imelda, who asked that her surname not be used due to risk of deportation, resisted going to the hospital for her escalating fever and fatigue. "When the symptoms began, I wanted to go," Imelda says, but her fears outweighed her desire for treatment.
Since arriving in the U.S. Imelda had visited a hospital only once, for the birth of her second daughter. But in addition to worries about revealing her immigration status, she was afraid of incurring medical bills that exceeded what she earned cleaning houses. Delaying or forgoing care for COVID-19 was a decision that Imelda and many other undocumented immigrants made due to the unique healthcare challenges they face in America—challenges of inequality that are having nationwide consequences.
The U.S. is home to more immigrants than any other country in the world: Per the latest estimates, 46.7 million foreign-born individuals reside in America, making up nearly 14 percent of the national population. About 11 million of these people are undocumented, but they've filled critical jobs that citizens often don't want, including working in agricultural fields, the service industry, and in healthcare facilities, while paying billions in taxes each year.
Image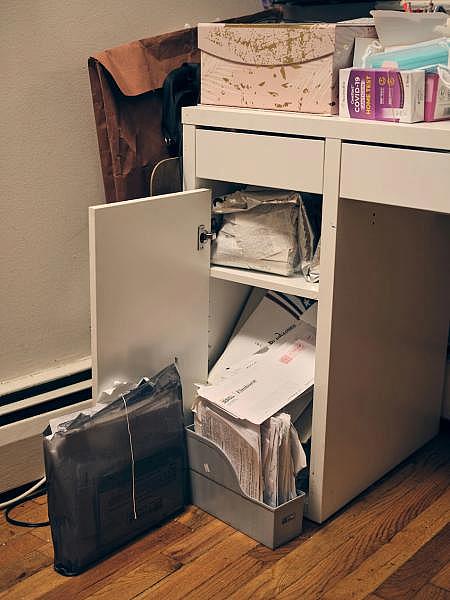 According to a December 2020 report from the bipartisan political organization FWD.us, 69 percent of undocumented immigrant workers in the U.S. held jobs that were deemed essential during the pandemic—and they were 50 percent more likely to get COVID-19 than U.S.-born workers. For many, that's meant surviving a public health emergency while working low-paying jobs (often on the frontlines) that don't offer benefits; it can also mean being ineligible for free or subsidized public health insurance. To compound these problems, countless workers are unaware of their coverage options or fear accessing them.
A 2017 study found that about half of the undocumented immigrants living in America lacked necessary health insurance. That often leaves a large proportion of this community delaying care, which could result in health complications or an advanced illness and a greater reliance on emergency rooms. "When they're unable to pay those costs, the money goes into uncompensated care costs, raising the debt in the healthcare system," says Drishti Pillai, director of immigrant health policy at the Kaiser Family Foundation, a nonprofit organization focusing on national health issues.
For those like Imelda living in the shadows, the COVID-19 pandemic once again revealed the deep-seated inequities to accessing medical care in America. Even today, people in this underserved community continue to suffer, often with little help.
Too little care, too late
In addition to medical costs and insurance access, a sustained lack of trust has dissuaded the country's growing immigrant population from engaging with the healthcare system. This mistrust arises in part from the discrimination immigrants have experience based on how they look, where they're from, or their inability to speak English. "It's really hard," Imelda says.
Anti-immigrant rhetoric has also kept the undocumented community from accessing timely care. At the Elmhurst Hospital Center in New York City, which caters largely to New York City's low-income immigrant population, "we've watched our volume dip at times when there are national discussions about immigration and whether it was good or bad for the country," says Stuart Kessler, one of the hospital's emergency medicine physicians.
In Houston, researchers noted that Latina immigrants delayed their first prenatal care visit and reduced the number of visits overall during their pregnancies after July 2015, when rhetoric around deportation intensified in the lead-up to the 2016 presidential election.
That fear of accessing healthcare in a climate of growing anti-immigrant sentiment continued through 2020 when the COVID-19 pandemic hit and further exacerbated already existing barriers between the healthcare system and this underserved population.
"We just didn't realize our systems of care were this fractured, and that so many people could fall through the cracks because the cracks were just so huge," says Jairo Gúzman, president of Mexican Coalition, an advocacy group for child and family rights based in New York.
That was true for Imelda in March 2020. With no one to consult and no place to isolate, she endured her COVID-19-like symptoms for a week in the three-bedroom apartment she shared with seven others—including her husband and two kids. As she found herself struggling to breathe a hospital visit became an urgent necessity.
She went to a hospital and, at an overwhelmed emergency room, nervously waited for an online interpreter so she could talk with the medical staff and find out if she had COVID-19. "Five minutes is all I got," she says, which wasn't enough for her to explain all her symptoms while also answering the doctor's questions and noting his instructions about next steps.
The medical team didn't give her a COVID-19 test because a chest x-ray showed no irregularities. Instead a nurse gave her Tylenol to reduce her fever and, within a few hours, Imelda was sent home with the assurance that she'd receive check-in phone calls and could return if her symptoms worsened.
But no calls came, and Imelda's health continued to deteriorate. Over the next four weeks, her breathing became increasingly difficult and her body was consumed by extreme exhaustion. "I would walk a little and I'd be gasping for breath, and on some days I couldn't stand up at all," she says. "I thought I was done—this was it."
A $400 bill from her initial ER visit deterred her from seeking further care. (The hospital later reduced her bill by half because she had lost her cleaning job.)
Recalling these struggles brought Imelda to tears when we met at her home in May 2022. She is aware that the consequences of delaying care could have been fatal, and she knows others who are still batting lingering symptoms without seeking medical help.
COVID-19 hits those living in the shadows
Even now the true impact of COVID-19 on undocumented immigrants, especially in the early months of the pandemic, remains murky.
One of Susan Rodriguez's patients in New York—an 88-year-old Ecuadorian women—lost her son to COVID-19, possibly because they waited too long to seek medical care. They were both undocumented and uninsured and decided to treat his symptoms at home. Eventually, they had no choice but to call 911 and take him to a hospital. But the medical interventions came too late. He passed away two days later, leaving his mother distraught and unsure how to cope.
"She had never sought therapy in her life," says Rodriguez, a clinical social worker and a licensed therapist. "She came with a lot of guilt," and wished she had known she could have applied for emergency Medicaid to cover the costs.
"We heard of cases where people stayed at home or delayed care for COVID-19 almost every day," adds Don Garcia, medical director at Clínica Romero, a community health center in Los Angeles that primarily serves Latino and immigrant populations. Some of these people narrowly escaped death.
Antonio, who asked that his full name not be used due this immigration status, was one of them. He is undocumented and had arrived in Oxnard, a city in the Greater Los Angeles Area, from Mexico in 2019. Terrified of revealing his personal details, the 40-year-old restaurant worker remained uninsured and unvaccinated. He got infected in December during the Omicron wave and his condition deteriorated rapidly.
"By the sixth day I was so desperate that I wanted to go to a hospital," he says, but he decided against it because of his immigration status. "There were three days when I was completely lost, barely conscious, I had no clue if I was alive," he says, overwhelmed with emotion as he shifts in his chair and grabs a tissue to wipe away tears.
Embarrassed, Antonio apologizes and looks around the conference room at the nonprofit Mixteco Indigena Community Organization Project's office in Oxnard in April this year. After a pause, Antonio recalls how he begged his boss to take him back after missing work for almost 22 days; he was behind on rent and had a family to support. "I think it's very different to have COVID as an immigrant in this country," he says.
Those who did turn to the medical system sometimes experienced discriminatory behavior in the form of being treated rudely or disrespectfully for not speaking English, or they felt that they weren't being heard.
"People in the healthcare system can come with a biased lens," says Mireya Vilar-Compte, a public health professor at Montclair State University in New Jersey with expertise in healthcare inequities. She stresses a need for more doctors, nurses, and administrative staff from diverse ethnic and racial backgrounds as one part of the solution.
Living with long COVID
More than two years into the pandemic, undocumented immigrant populations still feel they have few places to turn as they battle the aftereffects of the disease that disproportionately impacted them. With little help, some are enduring long COVID symptoms, including fatigue, brain fog, and breathing and sleeping difficulties, as well as anxiety and depression.
In Los Angeles, Ana, who asked that her last name not be used fearing deportation, has been self-medicating to manage the fatigue and body pain that has lingered for months after her COVID-19 infection last summer. She has been avoiding a visit to a doctor because she's uninsured and undocumented, so the 38-year-old part-time house cleaner uses painkillers that she buys from street vendors in downtown L.A.
"It has gotten to a point where I feel depressed that I'm going to have to take these pills for life," she says. "I need to work fast, but I do get tired."
Fortunately for Imelda, who despite being vaccinated has contracted COVID-19 twice since her March 2020 diagnosis, New York expanded its healthcare-for-all program to her borough, Queens, in September 2020. Called NYC Care, this city-funded program guarantees low-cost and no-cost services to all New Yorkers who don't qualify or can't afford health insurance, irrespective of immigration status.
Since then Imelda has been seeking healthcare to cope with her heart palpitations, trouble sleeping and breathing, and post-COVID depression. She's had MRI
Nationwide, though, such programs are rare, Pillai says. Today, seven states and the District of Columbia offer some type of healthcare coverage for some or all age groups of the undocumented population, but she says the effort should be expanded nationwide. When individuals can use primary and preventative care, they rely less on emergency medical services, which are extremely expensive. "Economically, in the long-term, it's not the best idea to prevent some groups from accessing benefits to which a lot of them already contribute," Pillai says.
But such an effort would require addressing the existing bias and discrimination in the medical system. Despite now being insured, Imelda says "I don't feel like they see me the same way as they see someone who's American." Especially when it comes to healthcare, "I wish everyone was treated the same."
This story was produced with support from the USC Annenberg Center for Health Journalism's 2022 Impact Fund for Reporting on Health Equity and Health Systems. Blanca Ruiz Martinez and Myriam Vidal Valero helped with the Spanish interpretation.
[This article was originally published by National Geographic.]
Did you like this story? Your support means a lot! Your tax-deductible donation will advance our mission of supporting journalism as a catalyst for change.