Dentist to the Stars Sued for Suppressing Bad Reviews Online
Image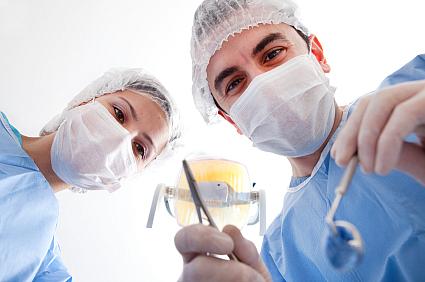 Published on
December 8, 2011
A first-of-its-kind class action lawsuit filed against a New York dentist is bringing to light a dubious tactic some medical doctors employ to protect their reputations.
The complaint, filed last week by a former patient of Stacy Makhnevich, a Manhattan dentist who specializes in providing care for classical singers and wind instrument musicians, pivots on a privacy agreement Makhnevich allegedly asked would-be patients to sign before receiving service. The form, labeled "Mutual Agreement to Maintain Privacy," required that patients refrain from criticizing the dentist publicly, including on any Internet blogs, online forums or review sites. In exchange, she promised not to sell their confidential information to third parties, although such marketing is already illegal under the federal Health Insurance Portability and Accountability Act (HIPPA).  A copyright clause noted in the agreement also assigned the dentist ownership of the comments and the right to have them taken down.
The lead plaintiff in the suit, Robert Lee, had a bad experience – not with Makhnevich's dental work, but with her failure to submit necessary forms to his insurance company, despite repeated attempts on his part to get her to do so.  She charged Lee nearly $4,800 to treat his sore tooth in 2010, telling him he had to pay her directly and get reimbursed by his insurance. Several months later he discovered her office never sent the paperwork, and posted critical comments on Yelp, DoctorBase and other sites regarding the issue. Makhnevich sent him a letter warning he had violated the terms of the agreement, and when Lee and the operators of the review sites refused to remove the negative comments, she started billing him $100 per day for copyright infringement.
Public Citizen, a Washington, D.C.-based consumer advocacy group,  has taken up Lee's case because it believes allowing such contracts to infiltrate medical offices has serious consequences for the privacy and First Amendment rights of patients.
"What this contract does is suppress truthful information that would be useful in the marketplace to help consumers select medical professionals with whom to do business and entrust the protection of their health," Paul Levy, the attorney representing Lee, told me when I contacted him for comment."Of course everyone should take with a grain of salt what they see on Internet sites. But these agreements don't suppress praise, obviously, and in fact I think they affect other doctors because really good doctors don't need these types of agreements as word-of-mouth gets around."
In a memo on the Public Citizen website, Levy also wrote: "The abusive invocation of copyright law as part of this strategy also drew us to represent Lee. Much of our Internet free speech practice has been directed at intellectual property law theories that get just a bit too big for their britches. This is such a case."
He suggests the real culprit is not the individual physician who opts to use the agreements, but the company that develops and distributes them, North Carolina-based Medical Justice. According to company estimates, more than 3,000 doctors and dentists currently use or have used its forms, which include the "mutual privacy" agreements. On its website, the company says its forms aim to protect physicians by deterring Internet defamation, frivolous malpractice claims, and unwarranted demands for refunds.
"My belief is that agreements are both ethical and legal," said Medical Justice CEO Jeffrey Segal when I asked him about the ethics of marketing such documents. "We've used various forms of those agreements over time, and at the time they were launched, they seemed to be the only tools available to address some of the comments on review sites when the Internet was the Wild, Wild West. Since then the Internet has changed."
He explained what spawned their success: "We saw some very talented doctors that had only two or three [negative] reviews that weren't representative of their practice, and that weren't representative to consumers. What we wanted to do was slow the process down and verify that the people posting were actually patients and not people posing as patients, and we also wanted to encourage a critical mass of reviews."
However, Segal acknowledged the way Makhnevich tried to enforce the agreement by launching claims against the patient, rather than against the review sites on which his comments appeared, went beyond what Medical Justice recommends. As a result of this case, he said the company is retiring the forms.
Meanwhile, Makhnevich – who is also a professional opera singer and has performed with the Greensboro Opera, Opera Santa Barbara, and the Tribeca Art Center, according to her website – has reportedly closed her office temporarily and is evading service of court documents. She did not return phone calls seeking comment.