HIV infections in Fresno County increase, especially among youth
Image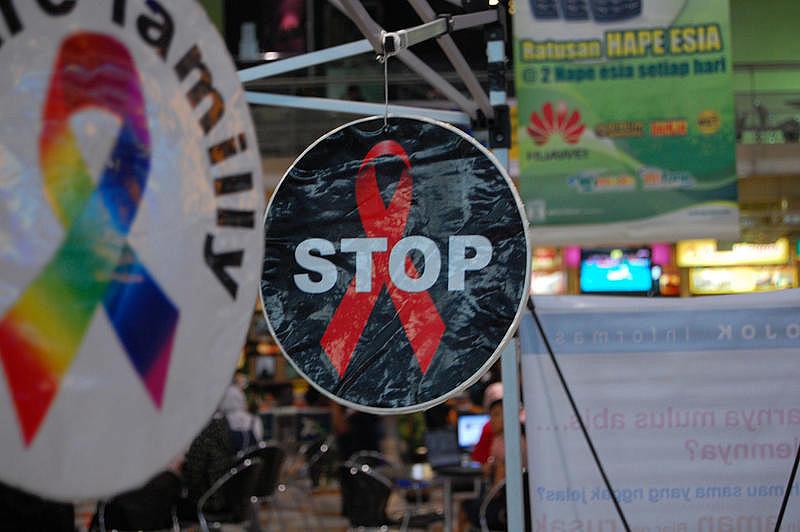 Published on
June 25, 2015
In 2010 President Barack Obama announced a new vision for HIV and AIDS where one day new infections in the country would be considered rare.
"We believe that while HIV transmission rates in this country are not as high as they once were every new case is one case too many," he says. 
Obama's plan aims to reduce new infections by 25% nationwide. But here in Fresno County, that's not happening. In recent years, the county has seen an alarming number of new HIV and AIDS cases. Health officials are worried for several reasons. The county is seeing younger people getting infected, a large group of people aren't in treatment and programs that had been helping patients for decades have had their budgets cut.
"It's a huge public health issue we're still treating lots of people for a disease that's ultimately preventable. This is absolutely a public health concern," says Roger Mortimer with Community Regional Medical Center's Specialty Health Clinic in Fresno.
Mortimer has provided care for people with HIV and AIDS for nearly two decades. He has seen the situation change dramatically from fear to recent medical advances.
"In some ways we're a victim of our success," he says. "It's bad that there's a constant influx of new patients and that's a failure of public health, of testing, but it's a success that we have people that are living right now."
Still, cases are on the rise.
Cases on the Rise
For local health officials the statistics on new HIV and AIDS cases are troubling. In 2011 new cases in Fresno County shot up 73% over the previous five year average,according to county documents. Since then the annual rate of new cases has dropped but only slightly from 111 in 2011 to 94 last year. County health officials say some of that is due to better testing and reporting, but they admit more people are being infected.
Here are some basic facts beyond the numbers: men and young male adults of color who have sex with men account for the majority of new cases in Fresno County. And blacks continue to be disproportionately affected by the virus.
Jena Adams with Fresno County's Department of Public Health says among the newly diagnosed they're seeing younger and younger adults ages 18 to 25 testing positive.
"When you talk to young people today there's no fear of HIV. It's very common to hear a young person say if I get HIV I'll just take a pill instead of trying to prevent."
She says their attitude is different compared to how it used to be in the 80's.
"They would literally stop me back in the streets those days and say it's been six months can I come into to the health department on Wednesday. Today that is not what comes out of the mouth of young people."
The county estimates young people ages 15-24 make up roughly 20% of all HIV infections. But this isn't just happening in this region. A report recently released by the Centers for Disease Control and Prevention showed that 26% of all new HIV infections nationwide are among young men ages 13-24.
Crisis Of Care
But the crisis isn't just about people contracting the disease it's also a crisis of care.
Health officials are concerned that only 566 cases out of a total 1,730 cases have the virus under control. 
"We have a lot of work to do," says Jena Adams. "It means that if they have a high viral load that their conditions can progress quicker and obviously if they have unprotected sex they're placing others at risk of HIV transmission."
And Adams says that's a key point- getting people into care before HIV progresses into AIDS. Today people can take a pill on a daily basis to reduce the amount of the virus in their body to minimal levels. This makes the patient highly unlikely to pass the virus to someone else.
Here in the Central Valley, Adams says there are many barriers that stop people from getting tested let alone going into treatment.
"Sometimes we hear people say I don't feel comfortable going to a certain place for HIV services. Well, we don't have much to choose from. Again, we're not a large urban area."
Some barriers are linked with lack of access to health care and social factors including stigma.
And even for those who are in treatment, people have a hard time following through. Mortimer says it's hard for some of his patients to take their medication on a consistent basis.
"There are plenty of people that can be really good taking their medicine when it's a seven day course but think of a seven day course that goes on by infinitum. That's difficult it's the rare person who can do that but you know what I work with some of those people."
Hanging On By A Thread
Shortly before Fresno County saw its HIV and AIDS cases increase, something else happened. Many programs that provide support for patients faced budget cuts. Toni Harrison runs The Living Room, which is part of the non-profit WestCare California.
"This is our space, this is where we do groups, guys come in, chat. Whatever it may be."
Harrison and two other people lead the longest standing HIV and AIDS social support center in the county.
"Our goal is to keep people who are HIV positive healthy by staying in care and we do prevention and testing and the goal is to cut down on the number of new diagnosis in Fresno County."
But ever since the state cut a big chunk of its HIV budget in 2009, the organization itself has been struggling to survive.
"As a result up and down all over California lots of organizations closed. They just couldn't keep up. We're hanging on by a thread."
The state cut the HIV budget by more than $80 million dollars affecting HIV prevention, AIDS programs and testing efforts. The organization used to employ 12 people and served 400 patients every month. Now they see roughly 50 people on a monthly basis.
"When the funding dried up so did education and prevention. So now as a result we're seeing increases cases of young gay men and woman of color highest priorities."
Harrison says there needs to be more prevention and education efforts to help people overcome barriers like stigma, fear, and discrimination. But it's challenging to do so with hardly any resources.
Local advocates are calling on state officials to ramp up HIV and AIDS funding before cases get even higher. But they're not sure if anyone is listening.
[This story was orginially broadcasted by the Valley Public Radio].