Lee County picks Ballad to reopen its hospital
Image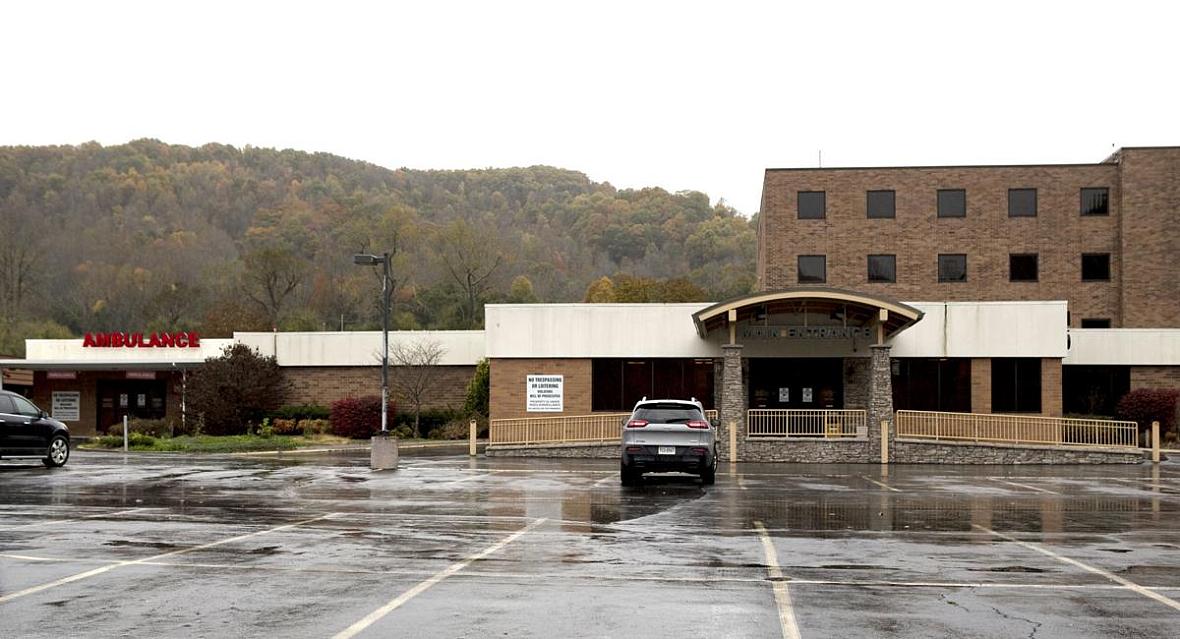 (Photo Credit: Heather Rousseau/The Roanoke Times)
Published on
January 30, 2019
The Lee County Hospital Authority this week selected Ballad Health as its new partner to reopen the community's hospital, which has been closed since 2013.
Chairman Ronnie Montgomery said Wednesday that details still need to be worked out, but Ballad has agreed to pay $1.7 million to remove the debt on the building incurred by the county's former partner, Americore, and over time will pay $1.5 million to Lee County taxpayers who bought the building after it was closed by Wellmont Health System.
Wellmont and Mountain States Health Alliance last February merged to form Ballad Health. In approving the merger, Virginia's health commissioner required Ballad to provide essential medical services in Lee County if the county was unable to reopen the hospital.
Montgomery said when things soured with Americore, Ballad initially began to talk about providing essential services, such as emergency and diagnostic care, but then agreed to operate a critical access hospital, which could open as early as this summer.
Expansion of Medicaid in Virginia to provide insurance to lower-wage workers has improved the financial picture for operating a small community hospital, he said.
"Preserving rural access to care is what Ballad Health was created to do," Ballad CEO Alan Levine said in a hospital authority news release.
Ballad spokeswoman Teresa Hicks said the terms are still being negotiated but that Ballad has agreed to provide the funds necessary for Lee County to reaquire the land and building.
The timeline for reopening will be announced once a comprehensive plan is completed.
Montgomery said in a phone interview that the authority will maintain ownership of the building and lease it to Ballad.
"I don't know how many rural hospitals have closed — 70 or 80 or maybe more in the last few years. I believe we will be the only one that has reopened," Montgomery said.
The University of North Carolina's Cecil G. Sheps Center has tracked 95 closings since 2010. Some of the former hospitals now offer emergency or urgent care, or outpatient services.
The Lee County Hospital Authority has been working since 2013 to reopen the hospital. It first had to convince the state that there was a need for a critical access hospital in order to obtain what is called a Certificate of Public Need. The certificate was set to expire at the end of 2018, and the authority commissioners had thought that Americore would have the hospital open before then.
Work that had started on the building stopped in early September, about the time that Americore's creditors filed suit for nonpayment on debts incurred on other hospitals it had purchased.
The authority filed for an extension with the state, and earlier this month it voted to sever ties with Americore and search for a new partner.
The authority commissioners also agreed this week to final terms with Americore. Montgomery said the documents should be signed next week.
He said he was hearing encouraging words from people in the community, and the group that usually attends the authority's meetings seemed pleased with the outcome.
"They were surprised we were able to negotiate this so the county and the hospital authority don't have to put up any money," he said. "I want to commend everybody we worked with, particularly hospital authority members Howard Elliot and Diana Pope, who were the special committee to work with Americore when on the first of September things came to a screeching halt."
[This story was originally published by The Roanoke Times.]