This nonprofit leader is giving west Louisville the black-owned grocery it 'deserves'
Image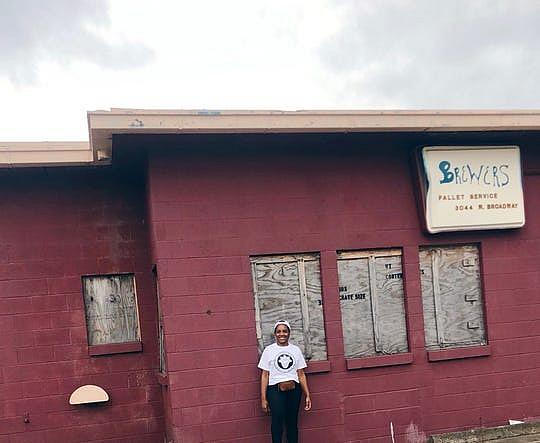 Published on
November 4, 2019
LOUISVILLE, Ky. – An industrial building at the edge of two West End neighborhoods doesn't look like much now. But Megan Bell sees something grand for its future.
The founder of a local nonprofit has visions of transforming the shuttered eyesore into a thriving grocery.
Called The Next Door Market, Bell imagines a store that will bring a new option for fresh, healthy foods to a predominantly low-income area.
A store that will employ people with minor felonies who struggle to land jobs. And that will serve as a funding source for her two-year-old nonprofit, Virtuous Women of Empowerment.
"I want to give the community what they deserve," said Bell.
"I want to reach the community in different ways that are not happening right now with other corner stores or grocery stores."
Bell said she decided to pursue the grocery store after learning about food deserts in west Louisville.
In 2015, the U.S. Department of Agriculture identified large swaths of Louisville as food deserts, meaning the 44,000 people who lived in those areas did not have the money or transportation they needed to buy healthy, affordable food.
Bell said she had been thinking of ways to support her nonprofit through a business and thought a market in the West End could help address several community problems – including unemployment and disinvestment in the predominantly black neighborhoods.
"Me being an African American woman would be even bigger because 91% of Russell residents are black," Bell said. "To see something like that for the younger generation means a lot to me, as well."
Bell landed on the location for the market after she was connected to property owner Neville Barrett.
Bell said Barrett has agreed to rehabilitate the abandoned building while Bell outfits its interior.
To do so, Bell hopes to raise $1 million through grants, crowdfunding and additional investments.
She's also launching a community cookbook this month, with proceeds going toward the store. The cookbook will include recipes from different cultures and countries, including Africa and India.
"We wanted to do something like that because the store's for the community," Bell said. "... There's always a story behind why you're cooking something, especially if it's a tradition."
[This article was originally published by courierjournal.]