Pittsburgh's neighborhood boosters face changing landscape
Image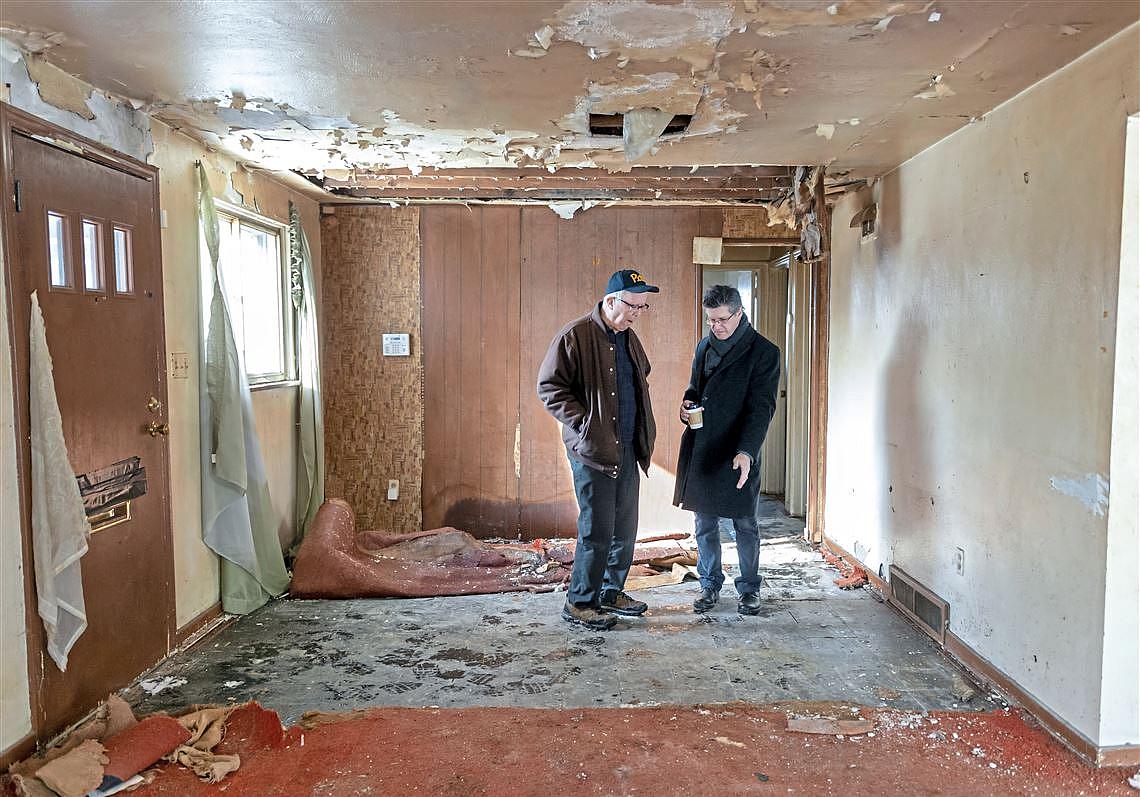 (Photo Credit: Steph Chambers/Post-Gazette)
Published on
January 26, 2019
By Rich Lord and Diana Nelson Jones
In 2016, the Mount Washington Community Development Corp. considered its future. Consultants suggested it close up shop, but the board didn't consider it, said board president Alaina Davis: "That's not where our hearts were."
Most of its funding in the previous decade had been grants to develop the 257-acre Emerald View Park, and with that largely done, revenues plunged. In 2015, its executive director and park development team left to create a separate nonprofit, and other staff departed, too.
"As an organization we never considered [ourselves] to be near collapse," Ms. Davis said, acknowledging that it was "faced with a tremendous change in program funding."
Mount Washington's CDC faced unique challenges, but in one respect its situation was not unusual: Community development groups -- the nonprofit heroes that kept many neighborhoods from collapse during the bleak decades after industry declined -- face futures full of questions amid the spotty vibrancy of Pittsburgh's current real estate market.
Some CDCs are still trying to stabilize neighborhoods. For a few, conditions that prompted them to form in the first place -- slack markets, disinvestment -- reversed by the mid-2000s. The market that they worked so hard to woo to the front porch in the '90s was threatening to take over the whole house.
Those CDCs are trying to provide counterbalance to gentrification now. A few anticipate new directions or ending their runs.
For its part, the Mount Washington CDC decided not to close its doors, and established an agreement with the Pittsburgh Parks Conservancy for co-stewardship of the park. It built a five-year plan from the rubble of 2016, hired an executive director with 30 years of real estate development in Gordon Davidson, and focused on salvaging properties in pockets of the neighborhood that need intervention.
"We made many changes and developed a five-year strategic plan we are proud of," said Ms. Davis. "It is better aligned with the needs and possibilities of our community. We're trying to flow where CDCs are flowing, but with less."
Looking beyond government grants
A CDC is a nonprofit that advocates for a neighborhood through development or redevelopment of slumping business districts, distressed housing and vacant properties. The city's property reserve helps them get vacant houses with cleared titles for resale. Some CDCs act as redevelopers, others work with private developers.
The CDCs get property cheaply, but pay the closing costs and incur holding costs. Risk is part of the mission, since CDCs lay the groundwork by for investors by investing first.
The Ace Hotel, which opened in 2015, is an example. East Liberty Development Inc. bought the dormant YMCA in the mid-2000s and held it for eight years "trying to work out a development strategy" said Skip Schwab, ELDI's deputy director. "The holding costs ate us alive."
Before landing the Ace Hotel, ELDI chased other developers, each time incurring architectural, engineering, insurance and maintenance costs that eventually exceeded the appraised value.
The buyer, Y Hotel Inc., got a deferred payment mortgage, and agreed to pay the price ELDI needed to recoup its losses.
ELDI is one of several CDCs that have become savvy at real estate, often acting as a middleman to sway the character of what development will look like.
They once relied largely on government grants. But in recent years, government grants to the city's 11 big CDCs fell from over $5 million a year to around $3.2 million, according to a Pittsburgh Post-Gazette analysis of disclosures to the IRS by 11 CDCs in Pittsburgh since 2014. Private contributions, largely from foundations, stayed steady, but they are almost exclusively for brick-and-mortar projects, not the costs of operating the CDCs.
Nonetheless, from 2013 to 2017, the value of assets of the 11 CDC's rose by 24 percent, to $39.6 million. Their net worth -- assets minus liabilities -- rose by 38 percent, to $18.9 million. That increase includes $3.2 million in land, buildings and equipment; the 11 CDCs increasingly own such hard assets, for which they've paid a total of $16.2 million, according to the IRS filings.
"We learned how to be a developer using creative tools," said Maelene Myers, executive director of East Liberty Development Inc., which has paid $1.8 million for the land, buildings and equipment it owns. "If there are no grants, you have to use your resources to leverage resources."
CDCs all pick from the same real estate tool box, competing for affordable housing tax credits, negotiating creative financing to close funding gaps, using deferred second mortgages for new homeowners, investing in high-end development to get funds for smaller projects and, in several cases, creating land trusts to ensure the preservation of affordable housing.
Ms. Myers said ELDI is moving toward being less developer and more "facilitator."
Mr. Schwab said ELDI is done with commercial development but still intent on recycling land for housing. It owns about 100 scattered rental units -- all affordable, one-third of them federally subsidized — but it sold an 83-unit building it had wrested from a slumlord several years ago.
It owns and rents 22 homes to low-income families but expects to divest of those at some point, Ms. Myers said.
The long-term intention isn't to hold a portfolio of properties, she said, but to get them out of the hands of slumlords.
Right place, right time, right benefactors
For CDCs in the era of smaller government grants, finding operating support — money for salaries and overhead — can be a struggle.
A fortunate few get investments from corporations that, in return, get tax credits from the state. This funding, which CDCs compete for, has been the lifeblood of the Hilltop Alliance and the Bloomfield-Garfield Corp., among a few.
Some raise operating funds by administering programs for others, charging fees for services such as project management, selling advertising in their community newsletters, charging for the use of facilities and collecting rents.
In 2017, the CDCs in the Post-Gazette's study took in $1.6 million in rents, up from $1.4 million in 2014, and kept their expenses fairly static, hovering around $11.6 million a year.
Image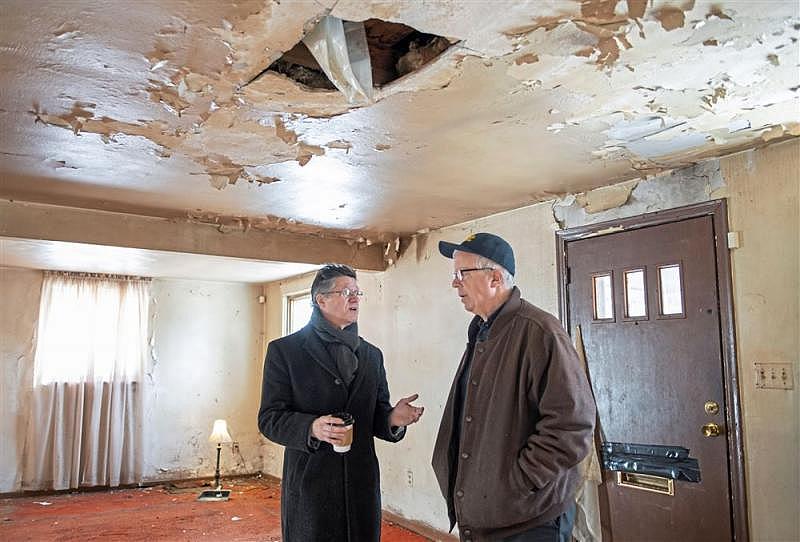 One CDC has thrived by being in the right place at the right time.
The Hazelwood Initiative sits in the middle of a market that's expected to get red hot once the neighborhood's former coke plant site -- now called Hazelwood Green -- is fully redeveloped. In part as a result, the group has won several years of foundation support to build staff capacity and to begin protecting housing affordability.
One benefactor, Bridgeway Capital, donated $900,000 in 2017. The Heinz Endowments helped the Initiative buy the old Bergwin school, now operating as Propel-Hazelwood. The school pays the Hazelwood Initiative $100,000 in annual rent.
"That support has been critical," said Sonya Tilghman, executive director of the Hazelwood Initiative.
In 2014, the Initiative had $1 million in receipts. By 2017, it had $1.6 million. It has gone from one employee to four and boosted its assets from $971,000 to $4 million, largely by spending about $2.2 million on real estate.
The Initiative also co-owns the former Gladstone school, which is destined to become, in part, affordable apartments. It owns five commercial buildings and six residential units.
The decline in government grants means that budgeting "is a bit of a dance every year," Ms. Tilghman said. "But contributions have made up for it."
Riding off into the sunset?
Some CDCs still do the heavy lifting that precedes a strong market.
The Hilltop Alliance was founded in 2009 to shepherd the progress of a dozen blighted neighborhoods including Arlington and Beltzhoover. It has received $250,000 a year in operating support from corporations, giving Allentown's business corridor a boost and supporting social service programs.
"When I started, it was just me," said Aaron Sukenik, executive director, who now has a full-time staff of six.
The Alliance recently bought two properties on Warrington Avenue in Allentown to ensure affordable rents for the restaurants in them and to make facade improvements and repairs. It has made 50 commercial grants and loans and 50 grants for facade improvements and emergency stabilization of homes, Mr. Sukenik said.
Budgeting, though, is never easy.
"The big challenge is when you get grants for one or two years while you're trying to do community development with lots of layers, looking at a five-to-30-year horizon," he said. "If you're doing everything on short-term benchmarks, you're just working toward the next grant application," he said, likening the situation to legislators always running for reelection.
"The difference is we have to do the work and deliver outcomes to get more funding," he said. "You have to stay ahead of the next thing. It can't be, 'Oops, funding dried up' when you still have to do things."
Other neighborhood groups are seeing hard times receding in the rear view mirror, and reflecting on their own futures.
The Bloomfield-Garfield Corp. got into community development in the mid-1970s when Garfield's market had bottomed out. Its organizers started tackling blight and crime.
In the early '80s, they held sit-ins at Urban Redevelopment Authority board meetings to get the URA to be a housing partner when no one else would be.
The BGC since has built and rehabbed more than 100 homes, with URA and several banks' support.
With homes in its territory now selling for $200,000, sometimes $300,000, the BGC is expecting returns on earlier investments, said Rick Swartz, the group's executive director. "There was a time when people would be lucky to get what they paid for a house in Garfield," he said, "but now people are experiencing windfalls."
The BGC continues to fight blight but recognizes the pressures of gentrification. It recently began working with ELDI to buy properties for a fledgling land trust -- Garfield Community Land Inc. ELDI got a $1 million grant from the Federal Home Loan Bank to help Garfield's land trust with land acquisitions, said Mr. Schwab, ELDI's deputy director.
The Garfield trust will follow the model used by the Lawrenceville Corp. and Oakland Planning and Development: The trust owns land in perpetuity and oversees sales of the homes to ensure that each buyer makes 80 percent or less of the area median income, which now is about $56,000.
The BGC is considering sunsetting — the nonprofit term for closing up shop when the job is done -- by 2024.
"It's possible," said Rick Swartz, executive director of the BGC. "We would sell our commercial properties, pay off our debts and hand off to the land trust or a compatible agency to do the good work. We have value beyond debt now, so it's a good time to think about it.
"We weren't here in 1950 when the neighborhood was going strong," he said, "so we may not need to be here in 2025 when the neighborhood is going strong again."
[This story was originally published by the Pittsburgh Post-Gazette.]