Prescription drug abuse plagues small W. Va. town
Published on
January 22, 2011
Image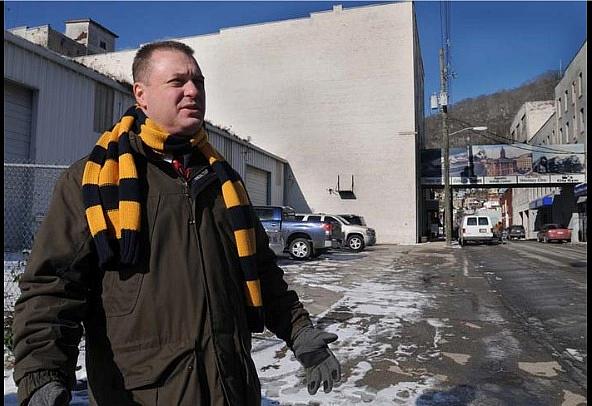 WILLIAMSON, W.Va. -- It's early morning and the streets are empty. All you can hear is the train that cuts through town.
A few years ago, crowds of people filled the lot outside a clinic on Third Avenue. When they got inside, they paid cash to get prescriptions for painkillers and other drugs, investigators allege.
A couple of blocks away, people lined up before 6 a.m. to visit another clinic's doctor.
The community was frustrated. 
"They called it Pilliamson, instead of Williamson," said Mingo County Prosecuting Attorney Michael Sparks. "It was an open secret, you might say."
Federal and state authorities are handling an ongoing investigation of the clinics, but Sparks says prescription drug abuse causes most of the local crimes he prosecutes -- robberies, assaults, forgery.
Even though the clinics are now shuttered, substance abuse still plagues the area.
People can still find pills. They can't find treatment for their addiction. A local pastor sees drugs destroy families and kill young people.
"Thankfully, that blight's not there anymore," Sparks said on a recent afternoon, pointing to the nearly empty parking lot that was once filled with drug seekers. "But it's a battle that's far from over."
'Like herding cattle'
People traveled long distances to the Mountain Medical Care Center, formerly known as the Williamson Wellness Center. They paid $450 for the first visit, according to federal court papers.
They had to visit monthly to get their prescriptions renewed -- for $150 -- and usually didn't see a doctor, investigators allege. Instead, a receptionist asked whether their complaint was the same as before.
Most patients allegedly got prescriptions for painkillers and anti-anxiety pills they abused or sold. The clinic called in the prescriptions to local pharmacies.
Court papers say Mountain Medical, which closed last year, wrote prescriptions for more than 44,000 people. Sometimes the clinic saw 400 patients a day.
Williamson's population is about 3,000. 
One patient described the clinic's practices "as like herding cattle through a process," investigators wrote in court papers.
A few blocks away, outside a now-shuttered house, patients also lined up to visit a smaller clinic operated Dr. Diane Shafer. Court filings allege she accepted cash to write questionable prescriptions. Last year, one of her employees pleaded guilty to giving out prescriptions pre-signed by Shafer in exchange for some of the pills.
In court filings, investigators say that in 2009, Mountain Medical took in more than $4.6 million in cash. They believe Shafer netted more than $1.36 million a year.
Williamson's city budget lost a significant chunk of tax revenue when the clinics closed, Mayor Darrin McCormick said.
Police and prosecutors say it's tougher to investigate prescription drug crimes than those involving illegal substances like cocaine and heroin. 
"It's not as black and white," said Sgt. Mike LaFauci of the State Police's drug diversion unit. "If you have crack cocaine in your pocket, you know it's illegal. If you have a Lortab in there, that's a gray area."
It is difficult for police to prove that a doctor is feeding someone's addiction, rather than treating real pain, LaFauci said.  
"Pain management is subjective. All that doctors are really required to hear is, 'I have a pain,'" LaFauci said. "When you get into the standard of care, it's a tricky thing for us to prove."
Investigations take years, he said. Patient records are hard to obtain, and once they get them, medical experts must pore over the documents.
Many pill-mill doctors try to escape scrutiny by refusing to take insurance or Medicaid, said Steven Loew, assistant U.S. Attorney. Some require patients to bring X-rays or MRIs, thinking that will thwart prosecution.
"They increase the amount of records that they keep," he said. "They will adapt with their tools, and do everything that they can to fly under the radar screen."
U.S. Attorney Booth Goodwin says prescription drug abuse is one of his office's top concerns. He is focusing on "getting the money" -- seizing assets netted from illegal activity.
"Sometimes, people are willing to do the jail time just as long as you don't take the money," he said.
In Williamson, federal prosecutors have seized assets from Shafer, and from Mountain Medical Care Center's Dr. Katherine Hoover, as well as the clinic's office manager.
Between 2002 and 2010, Hoover was the state's No. 1 prescriber of controlled substances. 
None of the doctors who worked at the clinics has been charged with any crime.
Hoover now lives in Nassau, the capital of the Bahamas. She says she went there last year because of health problems and because she feared for her safety.
"To the best of my ability, every patient who was treated was treated in good faith for pain," she said in a phone interview.
Hoover said she was trying to help people who were suffering. The state medical board revoked her license last year after she missed a disciplinary hearing related to allegations she asked a 17-year-old female patient to have sex with her teen sons in 1995.
"As a physician, you have a pool of people that are addicts," she said. "I did my very best to sort people out."
Shafer's attorney, Dwane Tinsley, said his client did not want to comment on the case. Her clinic closed in 2009, and she later surrendered her medical license.
"She has not been charged, but she is under investigation," he said.
Jet-setting for drugs
Police acknowledge that shutting down a suspected pill mill doesn't solve the overall problem.
In the past few years, drug dealers from Detroit have "flooded the market" in West Virginia with pills, said Joe Ciccarelli, FBI supervisory senior resident agent in Charleston.
"A lot of them have shifted into the pill business," he said.
Many people also travel to Florida, where prescription regulations are notoriously lax. They go from doctor to doctor to load up on prescription pills they sell back home, he said. On the street, people typically pay $1 per milligram for most prescription pills.  
Sparks, the county prosecutor, knows of Mingo County residents who travel to a particular doctor in Boca Raton, Fla., for pills. They take cheap flights from Huntington to the Sunshine State.
"You can't make this stuff up," Sparks said. "I mean, jet-setting for prescription drugs." 
Sparks remembers a case where a woman overdosed after a night of doing drugs with her friends.
They called 911. She died on the way to the hospital that morning.
"Then later that day, [her friends] traveled to Florida to get more oxycodone," he said.
Even when a pill mill shuts down, Ciccarelli said, "We're still going to have addicts living here."
"Treatment has to be part of the equation," he said. "Society has to recognize that it's unacceptable for people to just be medicated into oblivion." 
McCormick, the mayor, said rehabilitation options are sorely lacking in the area.  
"I would like to see more discussion about treatment," he said. "The problem is addiction."
Throughout West Virginia, services are hard to find outside of major cities, said Laura Lander, clinical supervisor of the West Virginia Prescription Drug Abuse Quitline.
"We actually have people traveling from as far away as Princeton to come up here and receive services" in Morgantown, she said. "In this state, there are not enough services for everyone who needs them. It's hard for people to stay motivated when they're told on the phone that, 'We have a month waiting list or a two-month waiting list.'"
'No one's exempt'
About 30 miles from Williamson, Amy Turner runs the Mingo County STOP Coalition, an anti-drug community group that operates out of the Larry Joe Harless Community Center in Gilbert.
Near the community center, the coalition runs an eight-bed recovery home for women. It's a small place called Crossroads, but Turner says it represents a bit of hope in the community. 
"I would like to see the stigma leave," she said.
Addiction has hit people from all walks of life, she said: "It's people way higher up than we would ever know."
On Monday nights at the community center, pastor Anthony Hudgins of Eagle Sanctuary, an interdenominational church in Man, leads support groups for families of drug addicts.
He has seen the pain drugs cause: divorces, overdose deaths, wrecked lives.
"It just affects every age, every status of life," he said. "No one's exempt from this."
Usually, about 10 or 15 people show up for the support group. He wants to more people to speak up.
"We need more leaders, more government, more members of the community to get involved," he said. "One of the issues I see in our area is people just stick their head in the sand. They feel like if we just don't talk about it, it'll go away. But it doesn't go away."