W.Va. lacks substance abuse treatment, legislators told
Image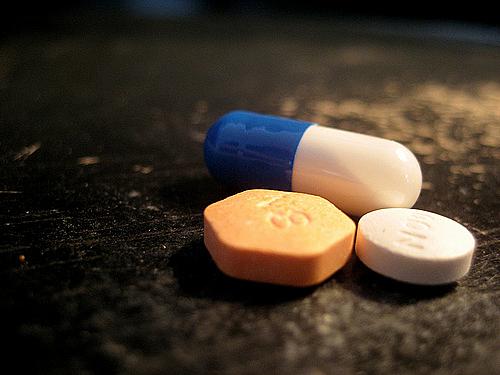 Published on
June 16, 2011
CHARLESTON, W.Va. -- Lori McComas Chaffins spent a decade battling an addiction to alcohol and prescription drugs before she decided to change her life.
She didn't find help in West Virginia. Instead, the Lincoln County native went last year to Louisville, where she spent more than a year in a long-term residential program for women at the Healing Place of Kentucky.
Chaffins, 38, spoke Wednesday at the Legislature's first meeting of the new Joint Committee on Health, where she urged lawmakers to make drug and alcohol treatment more available to West Virginians.
In her home state, Chaffins said, "There was nowhere for me to go here on the day I decided to get treatment."
Chaffins, a graduate of Marshall University, left the Louisville treatment program last month. She had worked 10 years as a nurse, in emergency rooms, but her license was suspended three times because of issues related to her addiction -- absenteeism, diverting drugs. A mother of five, she lost custody of her kids.
"I needed a chemical to be able to mow the lawn, to do laundry, to get off the couch, to talk to people," Chaffins said after the meeting. "The only thing that would relieve me was something that would take me down further."
Drug and alcohol abuse will be a major focus of the new committee, which includes members of the House of Delegates' and state Senate's health committees.
Sen. Ron Stollings, D-Boone, and Delegate Don Perdue, D-Wayne, will chair the joint committee, which is set to meet monthly during lawmakers' interim meetings.
They want to focus on the outcomes of state health policy, with an emphasis on substance abuse, teen pregnancy, reimbursement rates for health providers, and general wellness, they said.
Other House-Senate committees include those that focus on finance, education and other topics.
"Why would you not have a joint health committee when every other important issue in the Legislature has one?" Perdue said, adding that he hopes the new committee will help the House and Senate communicate better about health topics throughout the year.
On Wednesday, committee members also heard from Skip Ewing, executive director of the Healing Place of Huntington. The facility has 26 beds for men recovering from drug and alcohol addiction, and wants to expand to 100 beds and eventually offer treatment for women. 
"At night, I frankly get tired of going to bed thinking about the people I've turned away," Ewing said.
West Virginia has fewer than 250 beds for long-term, residential treatment, according to the Healing Place.
The state has 7,000 admission spots for short-term treatment, even though an estimated 130,000 people need the treatment, the organization says.
Before she went to Louisville, Chaffins had tried treatment programs in Ohio and Florida.
Today, she works for the Healing Place of Huntington, where she helps connect clients to services.
But too often, she and Ewing said, people can't find help. Last week, she met a 27-year-old woman addicted to drugs. She had been homeless for seven months, Ewing said.
She was "a beautiful girl with dark circles under eyes," Chaffins told lawmakers.
They couldn't find anywhere for her to go, Chaffins said. The crisis unit at a mental health facility was full. A hospital detox center had no open beds. The woman didn't meet qualifications for a long-term residential program.
"The girl ended up in City Mission, and we haven't heard from her," Chaffins said. "She left."
Reach Alison Knezevich at alis...@wvgazette.com or 304-348-1240.