Fellowship Story Showcase
Breaking the Cycle: How parental mental health affects kids — and what to do about it
Tuesday, October 18, 2022
When Mariana Pimentel thinks about her childhood in a small town in Mexico, she remembers being surrounded by anger and desperation.
Her parents worked long hours to support Pimentel and her brothers and sisters, so they were often absent. When they were home, her parents communicated by yelling.
"I want my kids to grow up in a different environment from how I grew up and not repeat the same mistakes," said Pimentel, a 41-year-old mother of three.
Shifting away from the parenting style she grew up with took time and lots of work. Nine years ago, Pimentel, who lives in Salinas, began attending free classes on topics such as positive parenting and discipline at GoKids Inc., a nonprofit that provides early childhood education to lower-income families.
"I've noticed that if I am stressed or anxious, I will end up transmitting that to my kids. There is a connection," Pimentel said. "The more I attend classes, the more I learn, the better I can help my children and the better off they will be."
In addition to taking classes, Pimentel, her husband and two of her children received individual therapy through GoKids to deal with depression and anxiety. The family's experience demonstrates the importance of addressing mental health not just for one person, but the family as a whole.
Pandemic 'forced us to look at the shadows'
During the first year of the pandemic, nearly two-thirds of caregivers, including parents, reported adverse mental or behavioral health symptoms, according to a Centers for Disease Control and Prevention survey. The survey also found that 27% of parents of children under 18 reported that their mental health worsened during the pandemic.
The need to come to terms with how parental mental health influences the mental health of children has come into sharper focus as the United States grapples with a crisis of children experiencing higher rates of anxiety, depression and thoughts of suicide.
In 2020, California saw a 70% increase in kids being diagnosed with anxiety or depression. That's 1 in 8, up from 1 in 14 in 2016, according to The Annie E. Casey Foundation (PDF).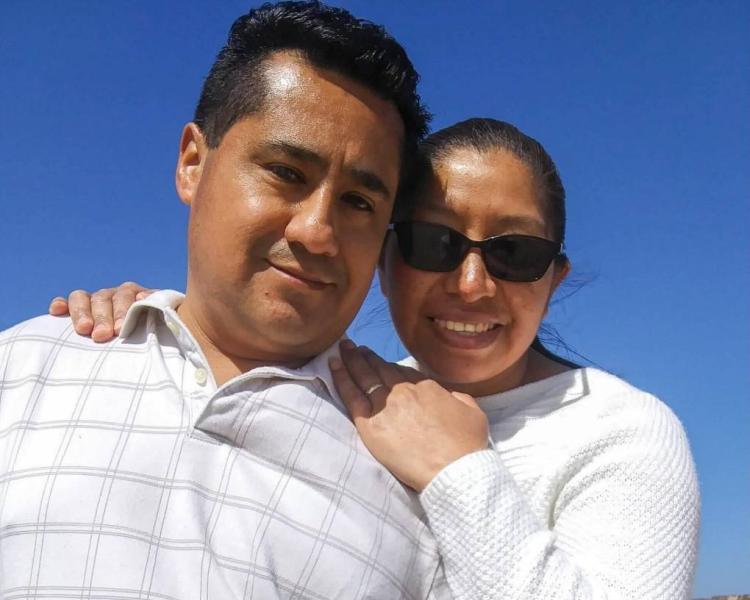 Children of color suffer the most, say experts, because services remain inaccessible to them for a variety of reasons.
"One thing the pandemic did is that it forced us to look at the shadows, the darker things, both within ourselves and within our communities that need attention," said Tlazoltiani Jessica Zamarripa, who co-founded the Institute of Chicana/o/x Psychology with her husband, Manuel X. Zamarripa.
Based in Austin, Texas, the organization provides training for mental health providers and individuals with an emphasis on ancestral knowledge and practices from Indigenous cultures of Mexico. The Zamarripas founded the Institute of Chicana/o/x Psychology as a way to combat what they call the "mental health industrial complex" that has largely left kids from nonwhite communities underserved.
"Our children have never been immune to the stresses, the anxieties, the intergenerational ancestral, familial, interpersonal and racial traumas, and the harms and violence we have experienced and experience now," Zamarripa said.
Often, when a child is struggling, the focus is solely on what they are doing wrong and correcting those behaviors, while not taking into account the stressors in their environment, including some caused by stressed parents. Parents need to recognize when their children need help, but also need to understand their own behavior, mental health and patterns of generational trauma, Zamarripa said.
In 2019, close to 1 in 5 white children received some form of mental health treatment. For Latino and Black children the rate was about 1 in 11, according to the CDC.
"It's a deep pain to know that our children are struggling and suffering," Zamarripa said. "We just want to believe that they're happy and playful."
But children don't have the same coping mechanisms and understanding that adults have. When a child is acting out, Zamarripa's advice is to avoid reacting, punishing or judging the behavior.
"Kids act out in all kinds of ways, and for generations and generations and generations that has been misinterpreted as bad behavior when, in fact, all behavior is communication," she said.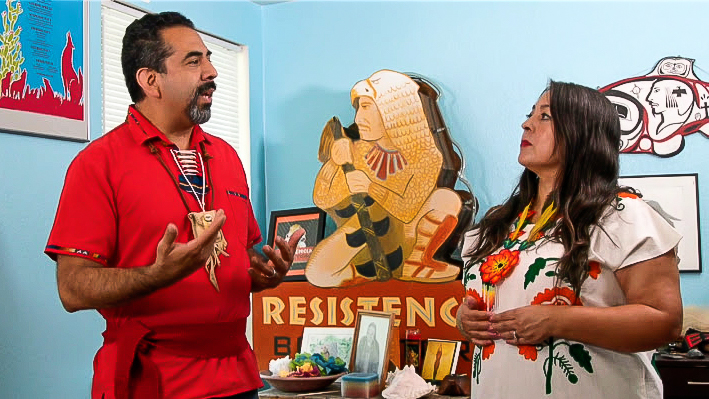 Some parents, particularly the parents of children of color, often don't know how to manage the stigma attached to seeking therapy for themselves or their children.
"Sometimes the difficulty with gaining access [to mental health care] is even getting buy-in" from parents, said Patricia Alvarado of Alvarado Therapy, a Los Angeles-based practice made up of Latinx and Spanish-speaking therapists. "If we're talking about a young person, like a kid or a teenager, it can be quite difficult to say, 'Yes, I need help.' And also for the parent, depending on their socioeconomic status, their background, their education, they may not even know what that means."
Not treating mental illness in kids can cause long-term harm. CDC researchers estimate that 13% to 20% of children are affected by an emotional or mental health disorder before the age of 17.
"We still don't know the long-term impact of the pandemic on children," said Dr. Sandra Pisano, director of behavioral health for AltaMed, a community health provider in Southern California that serves lower-income people and mostly Latinx patients. "By normalizing wellness and self-care, this is where there's a great opportunity for us to provide services to develop a healthy future generation after the pandemic."
'By normalizing wellness and self-care, this is where there's a great opportunity for us to provide services to develop a healthy future generation after the pandemic.
-'Dr. Sandra Pisano, director of behavioral health, AltaMed
According to Pisano, many parents don't know how to talk to their children about self-care, which can be as simple as good sleep, eating well, taking deep breaths and doing something that brings joy or relaxation.
"It's important for them as they grow older ... that they still have the practice of self-care, because this is creating a healthy child who will eventually be a healthy adult," Pisano said.
The transformative power of therapy
When she was 24 years old, Pimentel left her home in Hidalgo, a state in central Mexico, to join her brother and sister in Salinas. There she met her husband, Jose Angel Morales, and started a family. Their three children are ages 9, 6 and 7 months.
"I looked for parenting resources when my eldest daughter was born, and connected with GoKids," she said. "We started with classes and workshops and then wellness visits for my daughter and then, eventually, I found out they offered therapy."
In 2020, Pimentel sank into depression after going through a miscarriage and went to therapy for the first time to deal with her grief.
In early 2021, she noticed her son biting his nails, a habit that went from occasional to excessive. His personality shifted from mostly happy and outgoing to somber and anxious, she said. He came home from school with bruises because classmates were bullying him.
At the same time, Pimentel's 9-year-old was also showing signs of anxiety. When she had to take a test or do something new, she would freeze with fear and struggle to complete her work. The stress of going from remote to in-person school also put a strain on her. Her children attended therapy sessions for about a year, until December of 2021.
Pimentel's husband went to therapy last year to cope with stress from the pandemic — like losing his job at a car wash and family members contracting the virus, including Pimentel.
According to Pimentel, her husband's therapist helped him realize that he had put too much emphasis on working extra hours or taking on additional tasks, all because he was afraid of being fired. He eventually found a new job at a different car wash and is far less stressed about work.
For families like Pimentel's, having timely access to affordable mental health services was transformative, along with creating a culture of mental wellness at home.
Her son is more relaxed and joyful, she said, and many of his anxious behaviors, such as the nail biting, have decreased. He's also developed the tools and confidence to stand up to bullies.
Her daughter has learned to calm her anxiety with techniques such as taking deep breaths, a sip of water or a short walk. She is bringing home higher grades.
"I didn't know that I had depression or that I had a lot of anxiety," Pimentel said, referring to the time before she entered therapy. "I have discovered many things, how to understand these issues and how I can work on them. And also how to help my children."
Blanca Torres reported this story while participating in the USC Annenberg Center for Health Journalism's 2022 California Fellowship.
[This article was originally published by KQED.]

Did you like this story? Your support means a lot! Your tax-deductible donation will advance our mission of supporting journalism as a catalyst for change.