Are children with Medi-Cal shortchanged when it comes to mental health care?
Image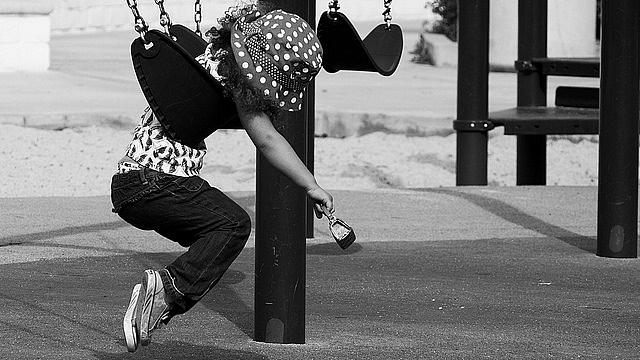 Published on
October 23, 2017
California spends an estimated $4 to $5 billion a year on mental health services for children and teens. Yet advocates have long complained about a lack of information on how the money is spent.
For our 2017 California Data Fellowship project, we plan to dig into one piece of this spending mystery: how counties across the state spend money on low-income kids with mental health needs. Our goal is to find out whether access to mental health care is equitable across the state, as required by law. A cursory look at the data suggests it is not.
More than half of California's children are enrolled in Medi-Cal, the joint state and federal health insurance program for the poor. That means a majority of children with mental health problems in the state depend on Medi-Cal to obtain treatment.
Children with a range of mental health issues — including depression, anxiety, attention deficit disorders, anxiety disorders, eating disorders, antisocial personality problems and schizophrenia — can get help through Medi-Cal. But our preliminary research suggests that some children in the state's Medicaid program fare better than others.
Our reporting will explore the problem, and we'll ask why. Why do some children receive better mental health treatment than others? Why do these disparities exist? And what can be done?
The Affordable Care Act made mental health care an Essential Health Benefit, meaning that all those with health insurance should be able to access treatment. However, many Californians still lack access to mental health care. The disparity extends even further, because low-income residents and people of color "end up bearing the brunt of this health inequity," Kimberly Chen, government affairs manager for the California Pan-Ethnic Health Network, wrote in a July op-ed for the California Health Report.
It's worth noting that the percentage of children receiving mental health services in all counties is likely deficient. The California Health Care Foundation estimates that 8 to 10 percent of low-income children in California meet criteria for "serious emotional disturbance." No county is the state is providing mental health services to anywhere near that percentage of Medi-Cal eligible children. A 2014 report by UCLA also concluded that three out of four California children with mental health needs don't get treated.
Other data suggests that per-child spending on some Medi-Cal mental health services also varies widely by county. For example, average per-child spending in Fresno County is just over $4,000. In San Francisco County it's almost $14,000. Why is spending per child so dramatically different?
This reporting is especially important now, because beginning in July 2018, Medi-Cal patients' access to some mental health services and specialists will depend on the region of the state they live in. A California Department of Health Care Services' access plan says that beginning in mid-2018, patients who live in rural California could be required to travel up to four times as far as patients in Los Angeles County to see specialists, including psychiatrists.
The goal of our fellowship project is to further investigate these potential disparities as they relate to children's mental health care. We will look for the causes of the problem, pursuing additional relevant data and talking to advocates, mental health providers, administrators and families. In doing this, we hope to shine a light on this murky area of the state's mental health care spending.
We're looking for families, health care providers and policymakers to share their stories about children with Medi-Cal trying to access mental health treatment. If you have a story to share, or any tips for our investigation, please email Claudia at cboydbarrett@gmail.com or Hannah at hannah@calhealthreport.org.
[Photo by Ian D. Keating via Flickr.]