California's unprecedented step to expand children's health coverage
Image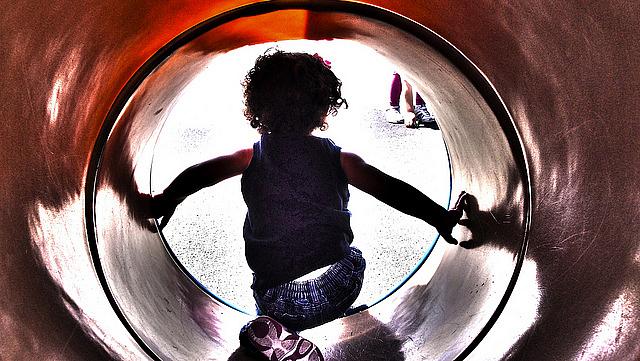 Published on
June 19, 2015
California is easily the most populous state in the nation and famously wields outsized cultural influence beyond its borders. But it can often feel like a small country with a political tempo all its own.
Take this week, when Gov. Jerry Brown and fellow Democrats agreed on a budget deal to expand Medicaid coverage to low-income children living in the state illegally. By way of contrast, take the nation's third most populous state, Florida, where two weeks ago legislators yet again voted their opposition to expanding Medicaid to low-income legally resident adults, to say nothing of undocumented residents. The two states are oceans apart, and not just literally.
While 21 states have refused to expand their Medicaid programs under the Affordable Care Act, California is poised to go beyond Obamacare's expansion of coverage by offering low-income undocumented children 18 and younger public health coverage. An estimated 170,000 undocumented children would be eligible at a cost of $40 million in the first year and $132 million annually after that, as the Los Angeles Times reported. Children in families earning up to 266 percent of the federal poverty level qualify for California's Medicaid program.
The deal is actually a scaled-back version of earlier legislative proposals that called for expanding health coverage to all undocumented immigrants in California, not just children. Those ambitious proposals foundered over cost concerns and the political necessity of winning over spending-wary Gov. Brown.
State Senate President Pro Tem Kevin de Leon has been a driving force behind the legislative effort to expand coverage to the state's undocumented, and despite the narrower focus of this week's deal on kids alone, he cast it as a victory for preventive health at a Tuesday press conference. "The reality is (when) many of these children require some type of health care, they are taken into emergency rooms — so we are paying for it nevertheless. The question is how can we make prudent fiscal decisions and do it in a matter that is preventative, as opposed to paying more on the back end."
A focus on preventive health care may save money in the long run, but that assumes newly covered kids actually get routine care. As Barbara Feder Ostrov reported in Kaiser Health News this week, California's state auditor has sharply criticized state health officials for failing "to ensure that more than 9 million residents enrolled in Medi-Cal managed care plans had access to doctors when they needed them."
And then there's the more fundamental problem of the state's stubbornly low Medicaid reimbursement rates — California ranks 48th in the nation. Gov. Brown has so far rejected proposals to boost rates. "You get as much for a 30-minute visit as you do for a home-delivered pizza — or less," said Dr. Luther Cobb, president of the California Medical Association, speaking to a Sacramento news station at a rally at the state capitol on June 2.
A bevy of industry heavy-hitters that includes organized labor and the California Hospital Association recently launched a statewide campaign to reverse a 10 percent Medicaid rate cut dating back to 2011. The campaign calls for spending $10 million this year alone, with TV spots and rallies already underway.
But as The Sacramento Bee recently reported, the focus on restoring the rate cut may be misleading, given how most Californians on Medicaid (known as Medi-Cal) now receive care:
In the upcoming year, only one quarter of Medi-Cal patients are projected to use the fee-for-service model that is dependent on the disputed reimbursement rate. Most will instead be covered by managed care plans that pay a fixed monthly rate negotiated between plans and providers.
But even bracketing the political discussion of reimbursement rates for a moment, it's fair to wonder how an additional 170,000 children will fare when it comes to finding doctors and appointments in a state system that has seen a staggering influx of over 4 million new patients in just four years. For the press, whether these waves of new enrollees can find good care will be an experiment worth tracking well into the future.
[Photo by Ian D. Keating via Flickr.]