Coronavirus Files: Congress investigates pandemic response as White House eyes end of emergency
Image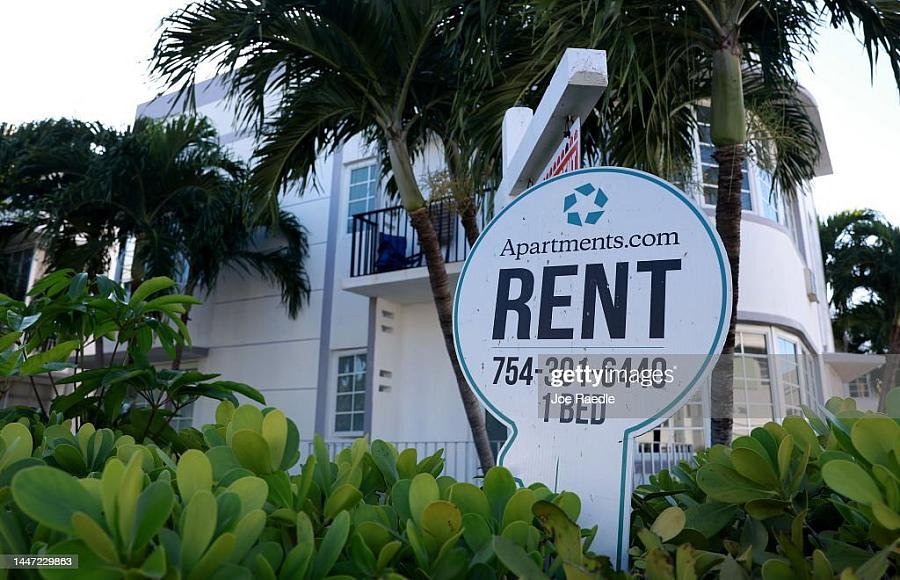 Joe Raedle / Getty Images
Published on
January 17, 2023
Pandemic rent crisis continues to plague America
COVID-19 created a perfect storm of rising rents as people started moving when they emerged from lockdown. Those pandemic effects are still rippling across the nation, causing housing costs to rise even in cities that were once affordable, report Holly Fuong and Monica Potts at FiveThirtyEight.
Meanwhile, the threat of a looming recession and the end of pandemic programs that protected tenants are likely to make things worse for many renters.
Making rent has long been a problem for many Americans, but COVID exacerbated the situation. People delayed moves during lockdowns, so rents initially fell, but then they rose as people moved at a higher rate when that phase of the pandemic ended. Others moved to a new place when remote work became an option. And many people purchased vacation homes in desirable areas, making it harder for seasonal workers and low-income people in those regions to afford to rent.
The FiveThirtyEight analysis found rents rose the most — more than 15% — in southern and western cities such as Miami, Phoenix and Las Vegas.
It took longer for pandemic effects to reach cities that used to be affordable, such as Cleveland. Now, those regions are the only affordable places left, boosting their appeal and, in turn, keeping rent high, said Rob Warnock, a senior research associate at Apartment List.
Those high rents — in some places as much as 30% higher than before the pandemic — push the lowest-income renters into worse living conditions, said Warnock.
Julie Wisneski, director of housing stability at the United Way of Greater Cleveland, says many low-income families can only afford rentals that have dangerous conditions such as lead paint and broken stairs.
Some cities, including Cleveland, are trying to help by passing ordinances to keep rents stable or delay evictions.
"But those are piecemeal solutions to a fundamental problem," write Potts and Fuong. "There is not enough housing for people to live in, and it's gotten more unaffordable for a wider swath of Americans."
Biden administration plans end to national emergency
Health and Human Services Secretary Xavier Becerra extended the national COVID-19 public health emergency last week, for the 12th time, but it may be the last.
"There's still a lot of COVID out there, and the public health emergency and his determination gives us tools to fight this," White House COVID-19 Response Coordinator Dr. Ashish Jha told CNN. The rise of the contagious XBB.1.5 variant is just one reason to extend it, Jha said.
The renewal means COVID vaccines and treatments like Paxlovid remain free, for now.
Though there are no definite plans, "senior Biden officials are targeting an end to the emergency designation as soon as this spring," reports Adam Cancryn at Politico.
"The internal planning for the end stage of the crisis also amounts to an acknowledgement that the White House is more limited than ever in its ability to keep up the fight," Cancryn adds. 
Federal funds to battle the pandemic are running dry and Republicans in Congress are loath to provide more. 
State governments and many citizens are also ready to move on.
But the end of the emergency could endanger vulnerable populations, including minority communities, the elderly, health care workers, immunocompromised individuals and people with long COVID, writes Ian Lopez at Bloomberg Law. 
It could also make protective measures unaffordable for uninsured people. For example, Moderna announced that its COVID vaccine could cost as much as $130 once its government contracts end.
"I don't think that we're ready," said Brietta Clark, a specialist in inequity and health care law at Loyola Marymount University.
GOP-led House takes aim at COVID origins, U.S. response
The newly Republican-led House of Representatives is changing up its focus on COVID.
Under Democratic leadership, a coronavirus committee focused on misinformation, a lack of pandemic preparedness and early missteps in the U.S. response, writes Sarah Owermohle at STAT. It also investigated COVID aid fraud.
The new Select Subcommittee on the Coronavirus Pandemic "will evolve into a Biden administration nightmare," she writes.
This group is more interested in investigating whether the virus emerged from unsafe research practices in China, criticizing the U.S.'s funding of so-called "gain-of-function" research, and probing the spending of nearly $5 trillion in emergency federal aid, writes Tony Romm at The Washington Post.
"I believe every American, regardless of their political ideology, would like to know the truth," said Rep. James Comer, a Republican from Kentucky.
Congress' energies would be better focused on future potential outbreaks, argues science journalist and Council on Foreign Relations press fellow Amy Maxmen in a Post opinion. Passing the Prevent Pandemics Act would ensure the CDC keeps its outbreak plans up-to-date and would give the Department of Health and Human Services the means to roll out testing much more quickly than happened with COVID-19.
"It is essential that Congress act this year," writes Maxmen. "If the next epidemic causes as much unnecessary devastation as this one, today's uninterested leaders will be among those to blame."
Public health experts see value, challenges in wastewater
As testing sites shutter and more and more people test at home, the answer to more accurate COVID monitoring could be in the sewer. 
Wastewater testing "lights a candle in the darkness," Bernd Gawlik, a water quality expert with the European Commission, told Jennifer Rigby at Reuters.
The approach holds so much promise that international representatives met in London last week to discuss a global wastewater monitoring system. 
Testing of wastewater in airplanes on flights originating in China is expected to open a window onto the outbreak in that nation, reports Agence France-Presse. 
Ultimately, public health experts would like to be able to check a wastewater report much like they check the weather before getting dressed for the day. But there are several difficulties in making that happen, reports Brittany Trang at STAT. 
Unlike individual testing, wastewater results can't indicate the precise number of people infected. Instead, the CDC's system, covering about 1,250 U.S. sites, broadly tracks if COVID levels are going up or down in a community. 
And sewer systems don't follow standard geographical regions like ZIP codes or county lines, compounding the challenge of interpreting and applying the data.
But if implemented widely, wastewater testing could sniff out not just the coronavirus and its variants, but also other infectious agents, or even other public health problems such as opioid abuse.
"It allows us to do public health with our blinders off and really is the future of public health surveillance," said Megan Diamond, director of global health partnerships at the Rockefeller Foundation.
What we're reading
Events & Resources