Coronavirus Files: Deaths, infections, and long COVID all trend downward
Image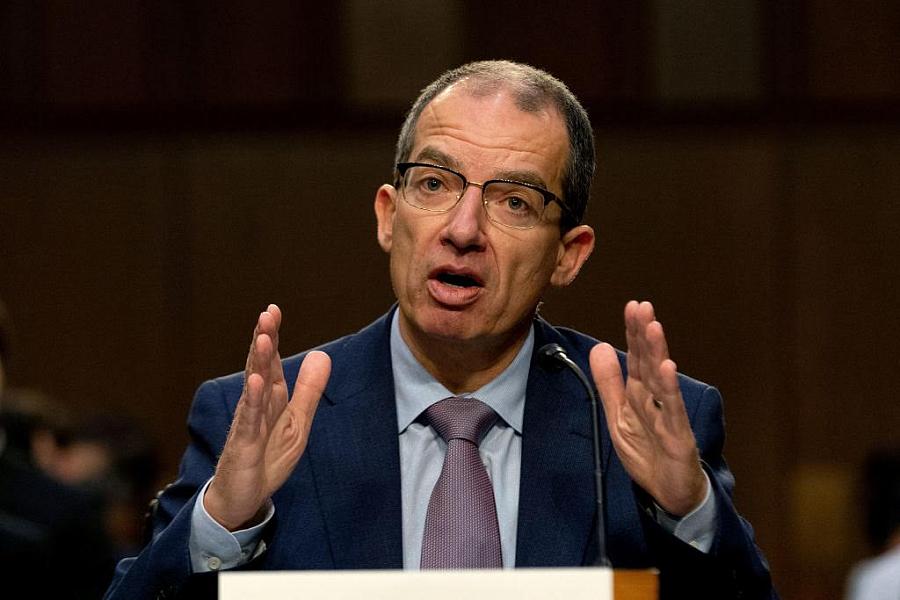 Photo by Stefani Reynolds/AFP via Getty Images
Published on
March 27, 2023
Pandemic stats drop near lowest levels yet
U.S. COVID deaths reported by the CDC recently are nearing the lowest they've been in almost three years, reports Cecelia Smith-Schoenwalder at U.S. News & World Report.
There were 1,763 COVID deaths in the week ending March 15, though the number rose a bit to 2,060 the following week. The next lowest point was in the summer of 2021, followed by late March 2020, just after the World Health Organization deemed the coronavirus a pandemic (and when COVID deaths were undercounted).
Global death rates are also going down. WHO Director-General Tedros Adhanom Ghebreyesus now says the organization expects to end its emergency declaration sometime this year.
Weekly infection rates in the U.S. are declining as well, though many cases likely go uncounted.
Immunity among the population is the most likely reason for the declining numbers, Smith-Schoenwalder writes.
In addition, she notes, no new variant has appeared to dethrone omicron subvariant XBB.1.5, currently estimated to be behind just over 90% of U.S. cases.
It's a reassuring trend as the U.S. approaches the end of its pandemic emergency declaration on May 11.
The White House will shut down its COVID response team at that time, report Dan Diamond and Tyler Pager at The Washington Post. 
But some activists think that's a mistake. "From the end of BA.1 last year until now, we've had 150,000 #COVID19 deaths. In one bad flu season we have 50,000 deaths. Mission accomplished fellas? Not by a long shot," tweeted Gregg Gonsalves of the Yale School of Public Health.
Data may be scarcer in the months ahead. The CDC will stop publishing its "COVID Data Tracker Weekly Review" on May 12, though the main tracker will remain active.
And The New York Times will now rely on CDC numbers, rather than its own data-gathering, on its COVID pages.
Post-pandemic Medicaid changes about to go into effect
As the U.S. lets pandemic emergency measures expire, Medicaid is facing major changes on April 1.
After more than three years, states will no longer automatically reenroll Medicaid recipients.
That means 92 million people will have to take action to maintain Medicaid coverage.
At the same time, state programs will lose the 6.2% increase in Medicaid funds they were granted during the pandemic.
An estimated 7% to 33% of Medicaid recipients are likely to lose their coverage as a result of these changes. 
Low-income, Black and Hispanic families are particularly at risk, writes Alexa Spencer at Word in Black. 
Even people who manage to switch to another insurance provider after losing Medicaid may experience gaps in health coverage, reports Shannon Firth at MedPage Today.
Long COVID is less common with omicron
Ongoing post-COVID symptoms are less common today than with earlier viral variants, according to an analysis of nearly 5 million patients spearheaded by The Washington Post. 
The risk of long COVID was one in 12 until late spring 2021, but it has dropped to one in 16 during the omicron era, report Amy Goldstein and Dan Keating.
Other studies back up the idea that omicron is less likely to cause long COVID, reports Jennifer Couzin-Frankel at Science.
And a new letter in The New England Journal of Medicine reports that complications due to multisystem inflammatory syndrome in children (MIS-C), a post-COVID condition, have also been less prevalent in the omicron period.
It's hard to be sure what's changed. Long COVID remains a complex, puzzling condition, said epidemiologist Ziyad Al-Aly, who is studying it at the Washington University School of Medicine in St. Louis.
One possible explanation is that omicron infections are more likely to remain in the upper part of the respiratory system than previous versions of the coronavirus. That leaves the lungs and other organs alone, creating less severe disease, said Yale immunologist Akiko Iwasaki.
Vaccination and the antiviral drug Paxlovid have also been shown to reduce the risk of long COVID.
People with underlying medical conditions, such as obesity, lung disease or kidney dysfunction, remain at higher risk for long COVID.
Being 65 or having an infection that required hospitalization in the ICU also boosts long COVID risk.
And even if fewer cases of long COVID are happening, the Post's data suggest some 14 million U.S. residents are suffering from long COVID — "a staggering amount of people," said Mount Sinai endocrinologist Dr. Zijian Chen.
And "there has been no substantive progress for treating it," notes Dr. Eric Topol of Scripps Research in his Ground Truths newsletter.
Scientists release findings on COVID traces in Wuhan market
Last Monday, researchers posted evidence that suggests possible coronavirus infection of raccoon dogs in the Wuhan wet market in late 2019 on the open-science platform Zenodo.
The data could have powerful implications for the debate over whether the coronavirus emerged from a lab leak or a naturally infected animal.
About two-thirds of Americans believe the virus started in a lab, note Benjamin Mueller and Sheryl Gay Stolberg at The New York Times.
"To the report's authors, 19 evolutionary biologists from six countries, the data support the theory that SARS-CoV-2-susceptible mammals were in the right place at the right time to have passed the virus to humans, triggering the pandemic," writes Jon Cohen at Science. "And they and others, including the WHO's director-general, have blasted China for not sharing the Wuhan market data sooner."
The evidence remains circumstantial: genetic material from raccoon dogs and the coronavirus were in close proximity, but this does not prove the mammals had and transmitted the virus. Nor does it necessarily prove the virus didn't originate at the Wuhan Institute of Virology, as lab-leak proponents argue, before reaching the wet market via infected humans.
The data do provide strong evidence that raccoon dogs and other mammals were for sale at the market, which the Chinese government has been loath to admit.
"The new data from the market suggests that China is holding onto clues that could reshape the debate," write Mueller and Stolberg.
The paper has also ignited a kerfuffle over access to the genetic sequences in question.
The sequences went public on the virology database GISAID in January 2023, but after the Zenodo study authors alerted Chinese researchers to the findings, those sequences have been removed. 
GISAID administrators have also cut off the authors of the new report, accusing them of violating its rules on collaborating with the Chinese scientists who uploaded the data.
The authors, in turn, have said GISAID "deviated from its stated mission" in allowing those data to be withheld until this winter, reports Mueller at The Times. 
Moderna CEO defends vaccine price hike on Capitol Hill
Moderna head Stéphane Bancel, pressed by Vermont Sen. Bernie Sanders in Congress on Wednesday, held firm to the company's plans to quintuple the cost of its COVID vaccine.
The company has been charging the U.S. government — which was involved in the vaccine's development via NIH research and $12 billion in funding — $26.36 per shot. 
This fall, the same vaccine will cost private insurers $130 per dose.
The company has already made $21 billion in profits off this vaccine, which is currently its only product, reports Spencer Kimball at CNBC.
Bancel personally earned hundreds of millions of dollars.
On Wednesday, Bancel attributed the price hike to the anticipated downturn in the market.
Moderna intends to ensure there is sufficient supply of vaccines for those who want them, but with far fewer folks lining up for a shot, they expect demand to drop by 90%.
"To protect people, we need to make more than we think is going to be needed," Bancel said. "We are going to have to pay for it."
He also noted the company will be providing the upcoming vaccines in single-dose vials or pre-filled syringes, rather than the 10-dose vials used previously, which will also increase costs, report Patrick Wingrove and Leroy Leo at Reuters. 
"This is not the same product," Bancel said.
Senators also questioned whether Moderna will be able to provide uninsured people with free vaccines as promised, Rachel Cohrs notes at STAT. The company has not released specific plans for how it will do so.
From the Center for Health Journalism
National Fellowship
The all-expenses-paid fellowship, to be held July 16–20, 2023, is designed for journalists who want to do groundbreaking reporting on health disparities and on vulnerable children, youth and families, and the community conditions and social forces that contribute to their health, welfare and well-being. Each fellow spends five months working on a substantive reporting project, assisted by a reporting grant of $2,000–$10,000 and mentored by a veteran journalist.
Application deadline: May 5. More info here!
What we're reading
Events & Resources