Coronavirus Files: Long COVID flies under the radar in many communities; Moderna pledges free vaccines
Image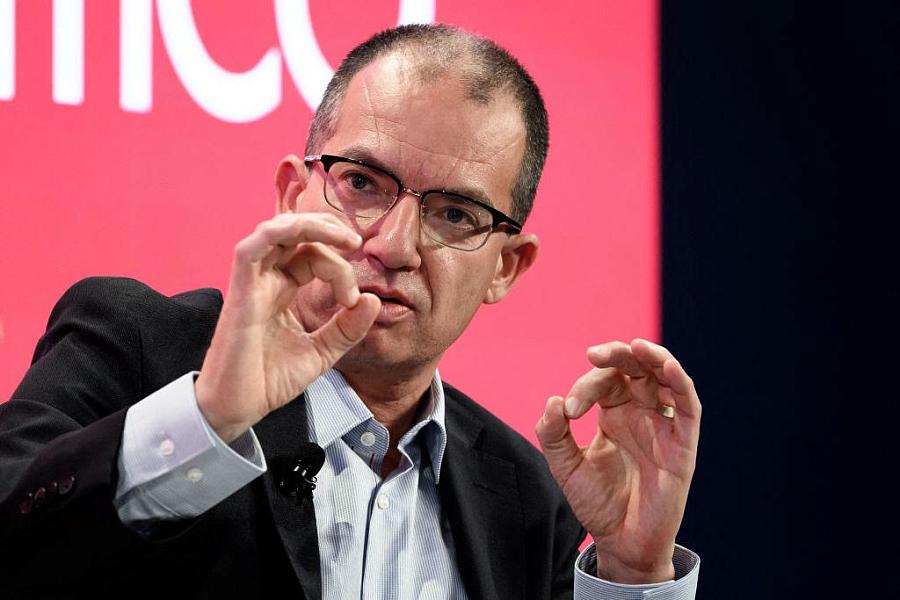 Photo by Fabrice Coffrini/AFP via Getty Images
Published on
February 21, 2023
In about-face, Moderna announces plans to make vax free
Moderna's COVID vaccine grew out of a longstanding collaboration with the U.S. National Institutes of Health, and the government granted the company nearly $2 billion to develop the shot. So why did Moderna plan to charge Americans up to $130 for the vaccine once the federal emergency ends in May?
That question has certainly been on Vermont Sen. Bernie Sanders' mind. He is calling Moderna CEO Stéphane Bancel (net worth approximately $5.4 billion) before the Senate Health, Education, Labor and Pensions Committee on March 22.
Sanders called Moderna a "poster child" for pharmaceutical industry greed in an interview with Liz Goodwin at The Washington Post. 
"I hope, I really do hope, that these people will reconsider this outrageous decision and decide not to raise prices for the vaccine," Sanders said.
His wish was granted last Wednesday as Moderna announced it would provide the vaccine gratis to under- and uninsured people.
"Everyone in the United States will have access to Moderna's COVID-19 vaccine regardless of their ability to pay," said company spokesperson Chris Ridley.
The Biden administration is also reportedly working on a plan to make COVID vaccines, tests and treatments free for uninsured people into 2024, write Adam Cancryn and David Lim at Politico.
The tentative plan would involve a limited stockpile that could be distributed following the end of the emergency declaration.
The U.S. still has 120 million bivalent boosters on hand, notes Spencer Kimball at CNBC.
The government has also made a deal to buy 1.5 million more doses of the Novavax COVID vaccine, potentially an updated version, reports Reuters.
As for Moderna, it has not specified how the planned patient assistance program to fund vaccination will work.
Sanders still expressed concern that the price hike for insurers will boost insurance costs, with taxpayers ultimately footing the bill.
He is not targeting Pfizer, which did not receive federal support through Warp Speed.
People of color face long COVID, related money woes
Those most likely to get a long COVID diagnosis tend to be female, white, and non-Hispanic, according to a study in BMC Medicine. 
These researchers analyzed more than 33,000 health records with long COVID diagnoses from a large National Institutes of Health database.
People diagnosed with long COVID also tended to live in ZIP codes with low rates of poverty and good access to health care, noted STAT's Elizabeth Cooney. 
Yet other studies show that acute COVID has disproportionately plagued communities of color and those with high levels of income inequality, among other social factors, the study authors note. 
That suggests the trends the researchers observed in long COVID rates do not reflect actual patterns of the condition, "but may instead illustrate racial and social disparities in access to and experience with health care in the USA," the authors wrote.
There are also disparities in how long COVID manifests, according to another study in the Journal of General Internal Medicine.
"Identifying potential racial and ethnic disparities in long COVID is an important step toward making sure we have an equitable response to the long-term consequences of coronavirus infection," study author Dr. Dhruv Khullar of Weill Cornell Medicine said in a press release.
Khullar and colleagues examined New York City health records from more than 62,000 patients who had COVID and nearly 250,000 who did not, between March 2020 and October 2021. Nearly half of the patients were white, one-third were Hispanic, and one-fifth were Black. The researchers checked for 137 different long COVID symptoms.
Among people who weren't sick enough to require hospitalization, Black patients had higher odds of certain post-COVID conditions, such as blood clots in the lungs or diabetes. Black people who were hospitalized also had higher rates of chest pain.
Hispanic patients, whether hospitalized or not, were more susceptible than white patients to develop symptoms including headaches and chest pain after COVID.
White patients were more likely to report neurological symptoms.
Another new study in JAMA Network Open found that among 825 adults hospitalized for COVID, three-quarters had heart and lung problems such as coughing, breathlessness and irregular heart beat six months later. After a year, more than half still suffered fatigue, reports Cecelia Smith-Schoenwalder at U.S. News & World Report. 
About half of the people in that study had financial problems six months after their infection, and money issues were much more common in people who were Black, Hispanic, or of another nonwhite or unknown race.
It's not clear why specific symptom risk varies by race and ethnicity, Khullar said.
"We hope our study encourages clinicians, researchers and policymakers to pay attention to potential differences in long COVID across racial and ethnic groups."
Johns Hopkins, NYT halt COVID tracking efforts
A major pandemic mainstay for data tracking is shutting down, reports Betsy Ladyzhets at her COVID-19 Data Dispatch.
The Johns Hopkins Coronavirus Resource Center began tracking the pandemic on Jan. 22, 2020 — one day after the first reported U.S. case of COVID-19, more than a week before the World Health Organization and U.S. government declared the virus a public health emergency, and nearly two months before California became the first state to lock down. 
The Center will shut down March 10, reports Rob Stein at NPR. The data will remain freely accessible, according to the university.
The Hopkins tracker filled "a void when the CDC and other government agencies failed to provide the frequent, user-friendly updates people wanted," writes Ladyzhets.
Time Magazine called the Center "2020's go-to data source."
"The website quickly became critical for deciding everything from where drug companies should test vaccines to where Hollywood should film movies," reports Stein. "Even the White House and the British prime minister were relying on Hopkins data."
The site logged more than 2.5 billion views since it launched.
But with states reporting data less frequently now, and the CDC having amplified its own data reporting, Hopkins decided it's time to shut the site down.
The New York Times cited similar reasons for ending its own data collection for the paper's COVID tracker. "As case and death reporting at the local level has become less frequent and comprehensive, the daily data we have been able to gather has become less useful for indicating real-time trends about the virus," wrote the Times' graphics editor Wilson Andrews on the project's GitHub repository.
The Times will continue to update its dashboard, but will rely on federal data. Andrews wrote the changeover in data sources will mostly likely take place in March.
Ladyzhets writes that the changeover makes sense; at this point in the pandemic, federal sources are probably more reliable than efforts that tot up data from individual locations. That doesn't mean it's without problems. "Federal data still suffer from case undercounting, lack of standardization (for some metrics), and other issues," she notes.
The CDC has also extended its contract with Biobot Analytics to surveil wastewater from more than 400 locations for both COVID variants and mpox through at least the end of July. 
"Even so," Ladyzhets writes, "this feels like the end of an era for pandemic tracking."
Remember stomach flu? Norovirus surges back
This winter saw a rise in viruses that were stymied by COVID-19 lockdown measures: first influenza and RSV, and now stomach flu caused by norovirus is hitting pre-pandemic levels, reports Alice Park at Time.
While rarely deadly, the gastrointestinal bug is highly contagious — spread by contact with an infected person or objects they touched, as well as food — and certainly unpleasant, causing vomiting, nausea and diarrhea. 
Young children, the elderly, and people with other illnesses are particularly susceptible to dehydration as a result. 
The virus kills between 570 and 800 people each year.
Between mid-January and mid-February, the test positivity rate for norovirus in the U.S. rose from 10.5% to 17%.
"There have been more outbreaks this year compared to last year, when numbers were low because pandemic protocols such as mask-wearing and social distancing likely hampered the virus' ability to spread," writes Park. "That suggests that the recent upticks this year are likely a resetting back to pre-pandemic cycles of infection."
Mary Kekatos at ABC News reports the best way to avoid norovirus is a method familiar from the start of the pandemic: wash your hands with soap and warm water for 20 seconds.
From the Center for Health Journalism
2/28 Webinar: How the Opioid Crisis Devastates Families
As the nation's opioid crisis escalates, children and families bear an overwhelming toll. This webinar will explore the psychological, financial and practical needs of families shattered by drug use, the long-term implications for a generation buffeted by grief and trauma, and ideas for reporting on the far-reaching damage of the opioid epidemic with nuance and sensitivity.
11 a.m.–12 noon PT. Sign-up here!
What we're reading
Events & Resources