Chief health equity officers are growing more common. But experts say companies need to empower them
Image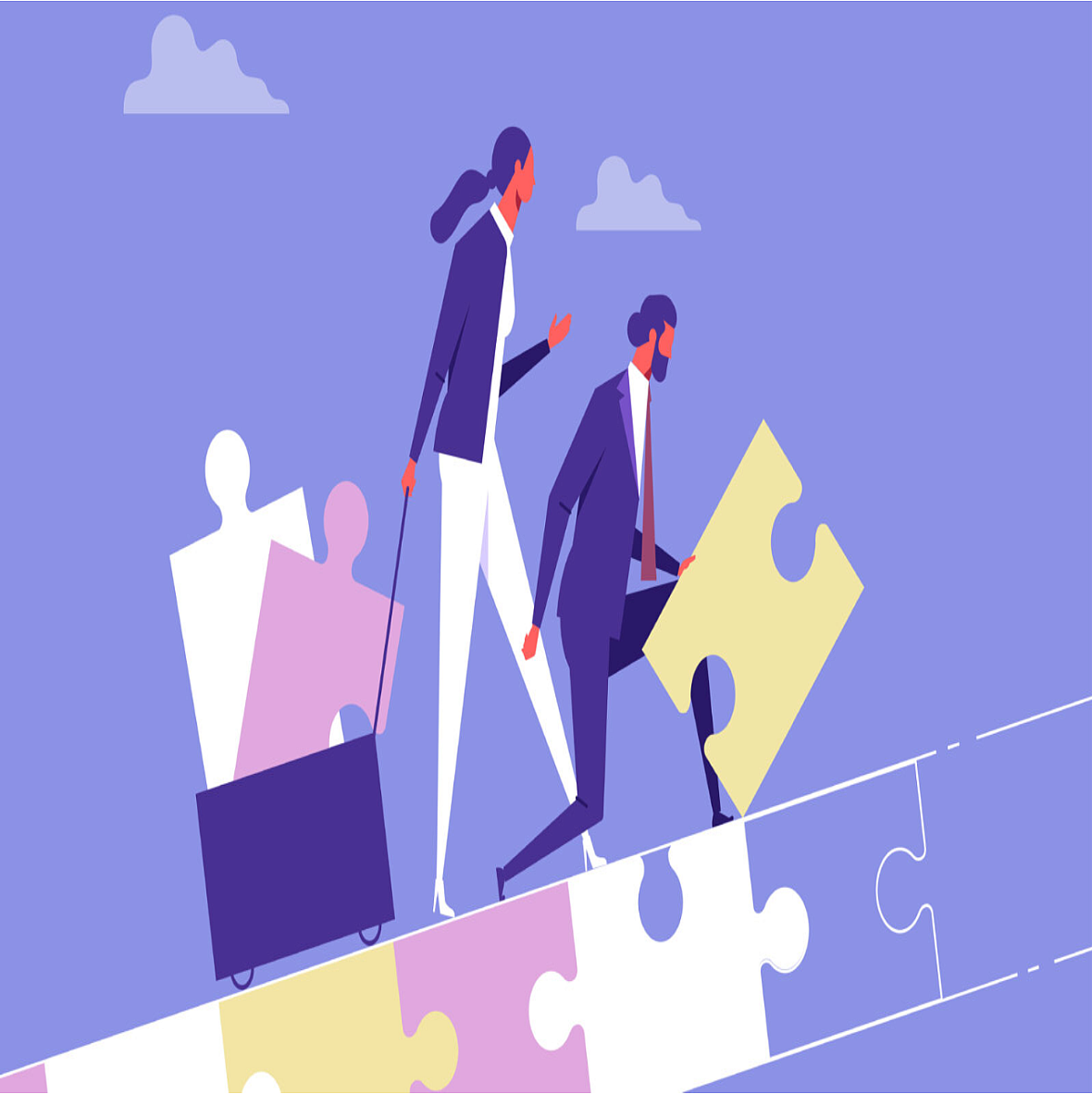 Published on
December 15, 2022
A string of high-profile health companies like Teladoc and CVSHealth have hired their first chief health equity officers this year as the industry grapples with troubling health disparities. But the people in these prominent positions — and the ones hiring them — say they're still defining the role, and in some cases, fighting for buy-in and resources from others in their organizations.
The role surged in popularity in the past two years, as the pandemic took a disproportionate toll on minority communities and amid social movements including the response to George Floyd's murder. Chief health equity officers at tech companies have been hired in spades with a sweeping remit: help tech companies foster diversity and inclusion in their own technical workforces, and then help them reach a more diverse pool of patients. It's work that many of those hired had been doing for years behind the scenes. But while companies now want to elevate that work to a C-suite role, they're still figuring out how exactly to do it.
"Because they don't understand how to set strategy and the complexity of it and what all is involved, they think they can just put together some kind of cookie-cutter approach and then look to the health equity officers to come in and check a box and then sign off on it," said Mary Stutts, who advises health care clients on equity at Real Chemistry. "And the health equity officers are like, 'you haven't even built it right from the beginning.'"
Stutts, whose clients include pharmaceutical companies attempting to recruit more diverse clinical trial participants, pointed to study recruitment as an example. Reaching a broader pool of potential participants isn't just about getting the message out more widely — it's also about making sure trial parameters like BMI limits or limited study site locations don't unintentionally exclude minority patients.
Simply hiring a chief health equity officer won't present an automatic fix to those problems, particularly if companies aren't actually giving them adequate staff, money and authority to drive key metrics like whether a drug or digital health product actually improved patients' health, said Stutts.
"Until recently, it was unprecedented to have a fully dedicated health equity team in tech, or have these experts sit at the leadership table," said Ivor Horn, chief health equity officer at Google. Horn leads a team of health experts who advise other Google product teams like YouTube, FitBit and Cloud. Back in September, Horn told STAT she was pioneering a new product design structure at Google that brings health equity experts into the development process as early as possible.
But where some companies go wrong is "creating roles around the subjective, that are primarily to signal virtue as opposed to using these roles to create accountability, and really empowering the people in those roles to drive business metrics," said Neel Shah, chief medical officer at virtual fertility clinic Maven, which also recently hired its first director of health equity, Dawn Godbolt. Godbolt was not available for an interview by the time of publication.
Recruiting pages and job descriptions paint a picture of an emerging executive role that doesn't yet have standard qualifications, goals or certifications. Some call for public health expertise, and others seek human resources skills. At some companies, these leaders are single-handedly tasked with building the business-wide equity from the ground up. At others, they're consulted after products have largely been designed, as a last stop before a new technology is launched, experts tell STAT.
"If you took even 10 companies and put them in a room, and you have their chief health equity officers say 'What's your job description,' you'd get 10 different answers," whose goals might span addressing gaps in social determinants of health, gender, and ethnicity, among others, said Theresa West, who leads commercialization at Patient Discovery, which develops technology to help patients share information with their care teams and also sells business analytics to providers. Shah also noted that some companies haven't hired chief health equity officers, but continue to call on minority workers "ad hoc as subject matter experts" — which he called "exhausting at best, and at worst, it's traumatizing."
The reporting structure for chief health equity officers also varies widely — some report to a chief medical or chief health officer, and others are lumped in with internal diversity, equity and inclusion programs, Stutts said. A diverse workforce, of course, can help a company design more inclusive products. But to Stutts, the health equity officer's primary role needs to be a high-level, strategic position if a company is serious about influencing business metrics.
At Teladoc, inaugural chief health equity office Saranya Loehrer reports to the company's chief medical officer, who reports to the CEO. Loehrer is designing the company's first enterprise-wide strategy for addressing health equity, which includes gathering more detailed data on customers to get a better sense of where their needs are and aren't being met. At Google, Horn reports to Karen DeSalvo, who leads Google's health efforts.
Part of the challenge is that each company is trying to address the equity problem differently, such as by promoting more social programs or diversifying technical staff, said Loehrer. While she said Teladoc routinely includes her in other C-suite and board meetings, "I do think that the industry is moving more from a basic level of fluency and understanding of what health equity is to how to achieve it."
"People broadly understand, and directionally believe, it's the right thing to do," Loehrer told STAT.
"What's really needed is to be thinking about [equity in] all of those things — in addition to tech, in addition to policy, in addition to engineering," she said. "I think the opportunity is to create a more cohesive, comprehensive approach to addressing health equity, and all of the ways that all those different pieces intersect."