COVID-19 weighs heavily on Native foster youth and child protective services
Image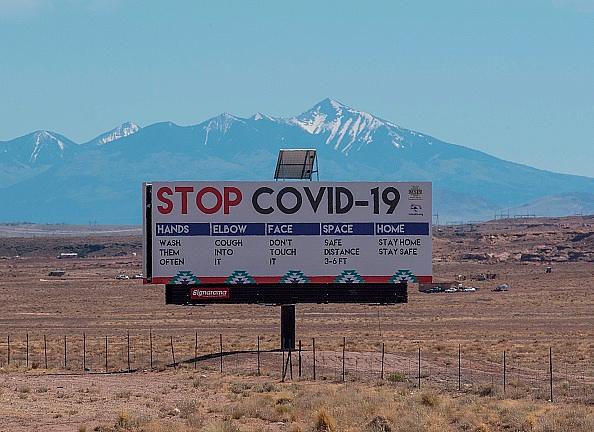 (Photo by Mark Ralston/AFP via Getty Images)
Published on
August 10, 2020
American Indian and Alaska Native children have some of the highest rates of being placed in the foster care system.
A report by the National Indian Child Welfare Association shows that in the state of North Dakota alone, the number of children who are American Indian is about 8%, yet American Indian children make up about 31% of the children in foster care. In addition to disproportionately high numbers, Native communities often have high rates of trauma as well as limited access to resources.
Indian Country is among the communities hardest hit by COVID-19. My project for the 2020 National Fellowship plans to document the pandemic's impact on one of the tribe's most vulnerable populations: foster children. Child welfare within Native communities is an already stressed system, leaving children even more susceptible to the impacts of COVID-19.
In early June, I attended a webinar that was hosted by the National Indian Child Welfare Association in response to the pandemic. Among those in attendance were representatives from the National Urban Indian Family Coalition and the California Indian Legal Services. Some of the major challenges reported by the panel included court hearing proceedings being slowed or put on hold because of the pandemic, as well as an increase in alcohol- and relapse-related child protection referrals. To make things more painful for these children, visitation with family members and counseling services has been interrupted.
Using audio as a tool for documentation, I will investigate the current challenges that native foster youth on reservations are facing amid the COVID-19 pandemic. In my reporting, I will also reference and reflect on my own personal experience, utilizing my perspective as a Standing Rock Sioux member who has aged out of the foster care system as a guide.
Produced in collaboration with Snap Judgment, the audio story will show how historical disparities and federal regulations have impacted the lives of native foster youth at Standing Rock, and how COVID-19 has exacerbated these conditions. I aim to share the perspectives of Indian Child Welfare Act administration, Indian legal services, and foster families and youth in the system.