Health care access in rural South Dakota is terrible. What might be done?
Image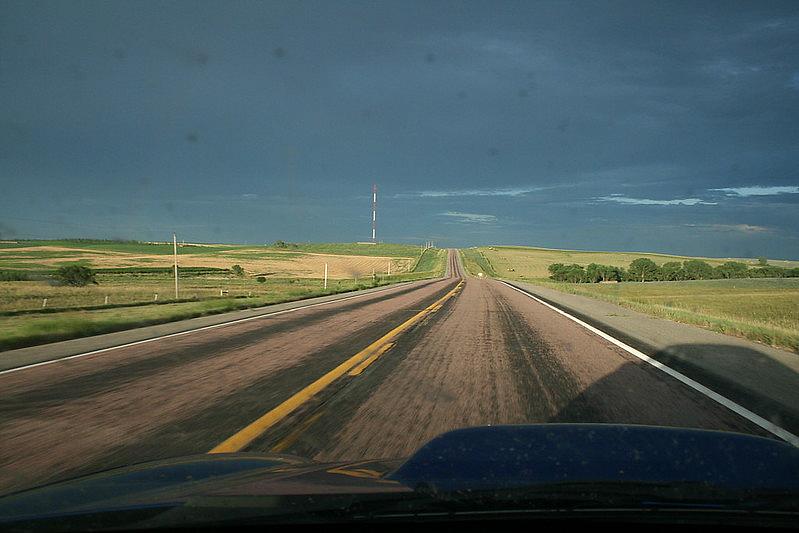 (Photo by Sir Mildred Pierce via Flick/Creative Commons)
Published on
November 6, 2023
South Dakota is one of the most sparsely populated states in the nation, which puts many remote residents at the mercy of the open road and a strained rural health care system in order to maintain their mental and physical health.
The Rushmore State is vast with only two significant population centers — Sioux Falls and Rapid City — where health care is fairly accessible, including opportunities to obtain mental health and substance abuse counseling through private insurance and through charitable or publicly funded programs. But outside those two cities and a handful of other smaller cities, mental health and substance abuse treatment is almost nonexistent, resulting in a wide range of mental and health problems left untreated. 
In fact, the American Psychiatric Association, recently found that South Dakota was among the worst "mental health care deserts" in the nation, with 47% of the state's counties having no providers of care whatsoever.
These disparities in access to care are most acute in remote rural areas and on Indian reservation and off-reservation communities where Native American population numbers are high. Native Americans, who make up only 9% of the state's population but represent a disproportionate number of cases of mental health and substance abuse, face several challenges in obtaining counseling services. In addition to geographic hurdles, Indigenous residents are also disproportionately affected by poverty and high levels of substance abuse.
There are also a number of more subtle factors that inhibit access to quality mental health and substance abuse counseling among Native Americans — cultural hurdles, a greater focus by government on basic health care rather than mental and substance abuse, and a sense of hopelessness that leads to an unwillingness by some to seek treatment. Hovering over issue for Native Americans is a veil of historical trauma that haunts families for generations and prevents assimilation into the traditional health care system.
A number of health statistics illustrate the problem of inadequate access to care among Indigenous people in South Dakota.
Over a recent two-year period, according to the South Dakota Department of Health, liver disease was the number one cause of death for Native Americans, and COVID was third, while cancer was fifth. At the same time, cancer was the leading cause of death for majority white, non-Hispanic residents, with heart disease second, and liver disease not in the top five.

The same DOH report indicated that while 50% of white South Dakotans will die before age 80, 50% of Native Americans in South Dakota will die before age 58.

Suicide rates for Native American youth and adults in South Dakota are much greater than for whites, and the youth rate is among the highest in the nation, at double the national average.

Recent youth surveys have shown that 57% of Native youth had thought about suicide in the past month, and 39% of those had actually made a plan to commit suicide.

More than 30% of South Dakota Native youth in a recent survey reported binge drinking, while the rate for all youth in the state was only 11%.

Many of the health and mortality issues on reservations are exacerbated by a lack of access to health care, including mental health and substance abuse treatment. According to the Indian Health Service, Natives on the Pine Ridge Indian Reservation in South Dakota, for example, are far more likely than other Americans to die from cervical cancer (a 500% higher rate), suicide (74% higher), alcoholism (552% higher), diabetes (800% higher), infant mortality (300% higher) and tuberculosis (800% higher).
Indian Health Service, the main provider of reservation health care, acknowledges these disparities are due to limited access to care and the prevalence of substance use disorders.
My goal as a reporter based in South Dakota — with the help of a grant from the USC Center for Health Journalism's Impact Fund for Reporting on Health Equity and Health Systems — is to examine these inequities in care and to understand the outcomes endured by people who are caught in an inadequate rural health care system. I'll also seek out solutions from elsewhere that could be replicable in South Dakota. 
With in-depth reporting and a focus on potential solutions, it is my hope to better inform the public and policymakers about this long-simmering problem, and spur action that will help improve the health and lives of rural residents of South Dakota, particularly Native Americans who have struggled with inadequate access to health care for generations.