How are drug overdoses impacting Berkeley's homeless residents and their communities?
Image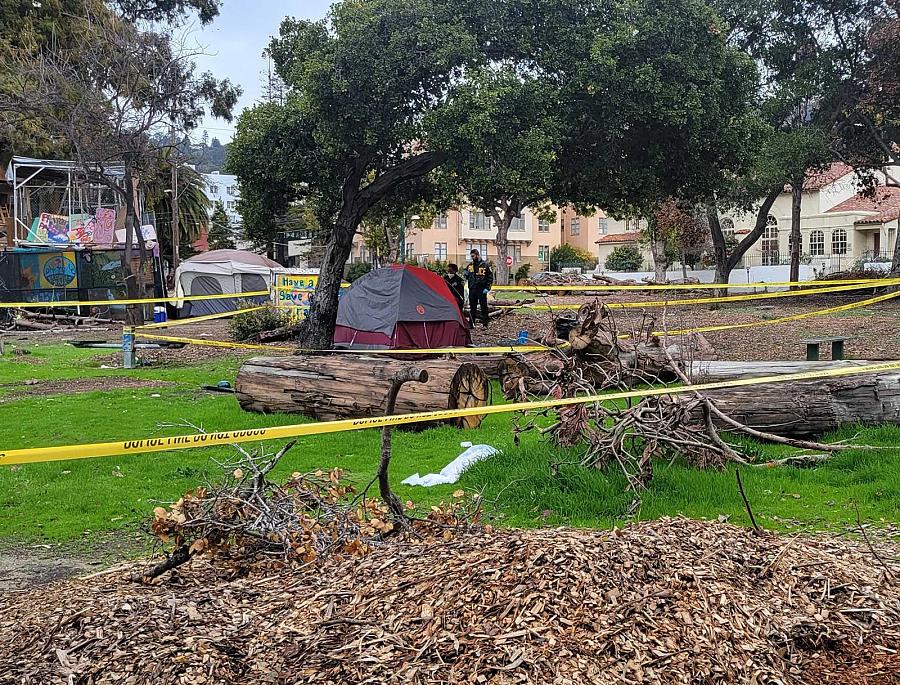 Published on
March 14, 2023
As Berkeley emerges from the COVID-19 pandemic, the city's homeless residents are navigating a layered mental and physical health crisis driven by displacement and a region-wide drug overdose epidemic. Grassroots homeless advocates, residents and local leaders are trying different strategies to root out the core problems before their impacts multiply.
State and local resources flowed into services for homeless residents in Berkeley during the pandemic, and some residents successfully found permanent housing. For others, the closure of established encampments caused disruptions to their communities and networks of care, exacerbating physical and mental health issues. 
Alameda County does not formally count homeless deaths, but there were about 10 suspected overdose deaths among Berkeley's homeless residents in this time period. 
One of the youngest was Kiovonni La Royce Lyles, a 28-year-old Bay Area native, music producer and U.S. Navy veteran, who died on April 10, 2021. His family said they searched for him in the years leading up to his death, and had hoped to support him. Tyler Cary, a 31-year-old former Ph.D. candidate at UC Davis, died on Nov. 4, 2022. His former classmates remembered him as a community builder and mentor.  
Several groups have been preparing for and responding to the drug overdose crisis in Berkeley, which includes targeted response to the proliferation of fentanyl in the Bay Area. This includes the city, individuals who organize with "First They Came For the Homeless," appointees to the city's Homeless Commission and Homeless Services Panel of Experts, Berkeley Needle Exchange and the Dorothy Day House. 
In parallel, families of homeless people struggling with drug addiction in Berkeley have been putting in their own work — often for decades — to provide care and support. My first set of stories as a 2023 California Health Equity Fellow will focus on these families at the heart of this crisis, followed by strategies from grassroots activists and homeless residents, and local government leaders. 
I want to explore the intersections of different groups' efforts within the context of homelessness and the drug overdose crisis in Berkeley. By doing so, I hope to highlight the layered practices that together create a model for supporting homeless residents who are struggling with drug addiction, as well as a healthy future beyond crisis.