The liberal versions of the pink slime press
Image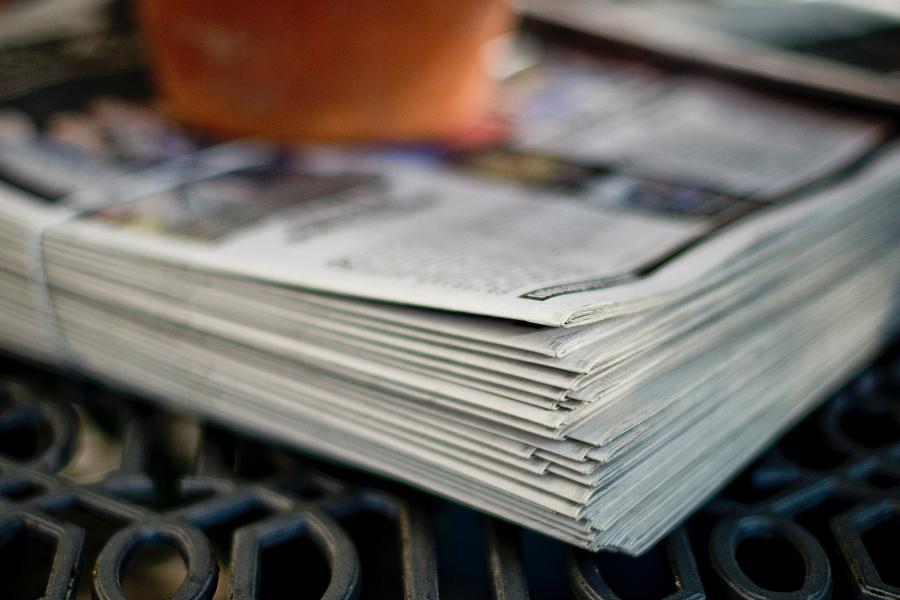 (Photo by Tim Mossholder via Unsplash)
Published on
May 16, 2023
A liberal version of the hyperpartisan press has emerged with the Courier Newsroom Network and the American Independent Media, with the latter claiming it reaches 140 million people across all platforms. They publish mostly in battleground states like Michigan, Arizona, Pennsylvania, Wisconsin, and Florida. Like conservative papers, they are not particularly timely in their news coverage although they do offer some current news items. On March 30, for example, the site for the American Independent's Wisconsin outlet ran a story with a March 16 dateline quoting a Republican state senator saying, "there can be positive outcomes in rape situations." The Pennsylvania version dated March 10 still featured a gardening story from August 23 on the homepage.
Like many of the conservative papers with clear GOP leanings, these outlets offered liberal slants to some of their stories. Courier says its mission is to protect and strengthen democracy through "credible, fact-based journalism," and "is building the largest left-leaning local news network in the country by delivering good, factual information directly to those stuck in right-wing echo chambers." A recent edition of The Copper Courier in Arizona featured stories about Trump's indictment, a recent ruling striking down some preventive care provisions of Obamacare, how a local girl made it to the national spelling bee, and finding hiking trails to see wildflowers. A February edition reported on a poll that showed Rep. Ruben Gallego (D-Arizona) leading Sen. Kyrsten Sinema, whom the paper reported "has no path to victory." Last fall, a Washington Post op-ed noted: "This masquerade is not exactly news nor is it exactly fake. The American Independent argues that its articles are by writers producing real stories under their real names, and their work is fact checked and verified," thereby seeking to draw a distinction between their articles and ones sent out by bots.
In the course of my reporting, I had a lengthy interview with R.C. Di Mezzo, who heads communications for the Courier Newsroom. "The trend in media now at CNN is to attempt to elevate both sides, but a lot of issues don't have two sides of equal weight. The Courier is managed by that philosophy," he told me. "We don't pretend to be an organization that does both sides. That process lifts up both sides to give them a perceived legitimacy. Not every story has two equal sides," he said adding, "We're trying to bring a responsible defense of democracy into journalism and undo some of the damage done by Fox, Breitbart, and the Washington Times."
However, Steven Brill, the journalist, entrepreneur-founder of Court TV and currently the co-CEO of NewsGuard, an organization that assess the quality of online news sites, told me "the real bad actor is Courier News in the swing states." Previous reporting by other organizations have also questioned the site. In 2020, Open Secrets reported that "most of the websites that make up Courier Newsroom received failing grades from NewsGuard," and "the low scores are due largely to an 'undisclosed partisan Democratic perspective' and lack of financial transparency." My reporting indicates that some of those same criticisms can be applied as well to the conservative outlets I examined. News consumers should be wary of both.