My series on sudden deaths in high school sports taught me to ask for help
Image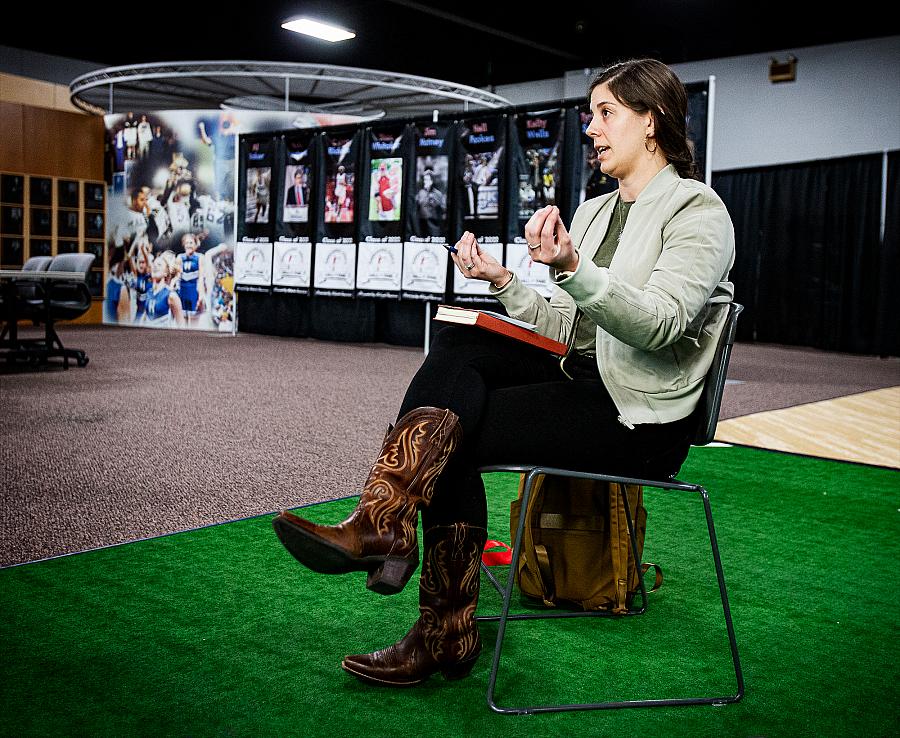 Published on
September 18, 2023
Imagine you're a chef with different pots on the stove. Some burners are on high. Those pots need to be tended immediately. Others are on very low heat, just waiting for something to be added to start the process.
But all the pots need attention and action from the chef to create a well-balanced, highly enjoyable meal.
That's kind of what being a reporter on a multi-layer project is like.
And the key ingredient in that feast? Help.
Help from sources, experts, data experts, senior fellows at the USC Center for Health Journalism and, in my case, an advisory team of athletic trainers and a whole team of journalists with specific skills to enhance the final presentation.
An athletic trainer's job is to help an athlete get back on the field to play. Trainers advocate for health and safety on sidelines.
They also are among the first people I have ever met who – every time I call – are willing to help find me the answer. And it's not just one or two of them. At this point, it's more than 100 of them.
Athletic trainers played the largest part in helping bring to life "Safer Sidelines," my investigation of sudden death in high school sports. But the No. 1 lesson I learned in this project is to ask for help – from others and from myself.
Here are some of the other lessons:
Create a work-back plan
A work-back plan allows you to see what's coming up and what needs attention now. 
At the beginning of this project, supported by a Center for Health Journalism 2022 Data Fellowship, I contacted lawyers and researchers who handle complex cases to ask them how they organize their plans. Then I created a simple work-back template for the following weeks in Excel, adding red, green or yellow to the task for an easy visual of my week.
This simple tool helped me to move the pots around the stove – to see which things were immediate, which were complete, which needed to move to a high or lower temperature, and which just needed to be thrown in the garbage.
Engage your audience early
While I was trying to organize the project, I was also trying to engage the audience and build a community.
I did this by creating an athletic trainer advisory group — a national team of athletic trainers who could advise me on whatever question I had regarding their state and its laws.
I also looked for conferences where I could engage more with stakeholders, including school superintendents, athletic directors or athletic trainers.
That led me to Parent Heart Watch, a group of parents who have lost their children to sudden cardiac arrest. It was serendipitous that their conference aligned with a trip I had already planned to Houston. The group's conference connected me with more parents who had experienced the sudden death of their athlete, which gave me a network of parents with stories and helped to expand the project's focus nationally.
Lean on your fellow
Senior fellows at the Center for Health Journalism are a saving grace. Alvin Chang, the data senior fellow, and Maya Miller, the engagement senior fellow were my sounding boards in the early stages, and they understood every aspect of where I was with my reporting before I even showed up at USC's campus.
Alvin continued to be the person I could go to any time I was confused by data I received, or when I was trying to organize a database or figure out, once again, how to make the pivot table return an actual value.
Maya and I had weekly check-ins in which we  brainstormed ways to grow my project community. We created a plan for the month ahead on how engagement could help me move forward.
It takes a village
This project wasn't possible without a large team of USA TODAY Network journalists who met with me weekly to see what was needed to move the project along. Meeting topics ranged from photo and video to the social plan and headlines to the graphic design and database builds.
That meant outside of those 30-minute calls, there were a lot of trains leaving different stations at different times.
The bulk of that fell on the  project editor, Rob Byers, and the designer, Kyle Slagle. Rob took the depth of my knowledge and gave it one strong through-line. Kyle took all the elements and crafted them with the story into an immersive experience.
You are a large part of that village
Take care of your mental health. Set up intentional time each day that has nothing to do with the project. For me, movement is medicine, so I went for a lot of solo walks. Sometimes that time for me would be spent with others. I had to stop being afraid of hurting the feelings of coworkers, friends and family and sometimes say I would talk to them about anything but the project. I appreciated them wanting to know, but the breaths away from it also breathed new life into my work.
Back to that first lesson
Data, engagement, social cards — they're all great tools to enhance your reporting.  But when you get stuck on one of them or when you're trying to find an answer or a record or a point of contact, that's when you realize your support network, your system of helpers, is the most important tool you have.