New health impact journalism fund announces first grantees
Image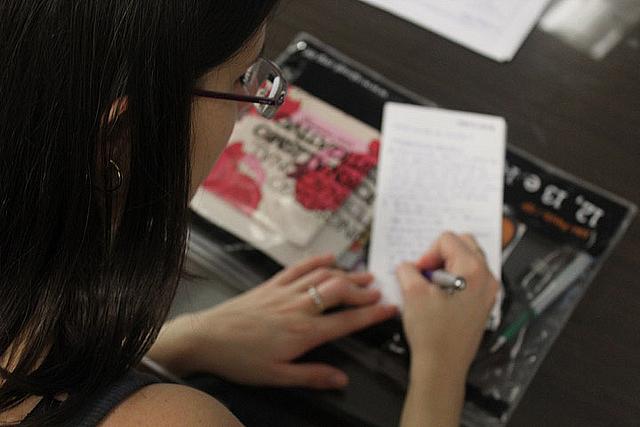 Published on
June 19, 2018
First the bad news: These are troubling and uncertain times. Now the good news: This is a moment for ambitious journalism that can make a difference.
With the generous support of the California Wellness Foundation, the Center for Health Journalism at the USC Annenberg School of Journalism is awarding $30,000 in reporting grants from its new Impact Fund to help California journalists undertake ambitious explanatory and investigative reporting about health issues in underserved communities in the state.
This initiative advances the Center's "impact journalism," which marries powerful narratives, data and community engagement to improve health conditions in communities across America. Read more about the Center here.
The Fund prioritized multi-outlet community projects and mainstream-ethnic media collaborations in granting these awards. Three individual journalists also received reporting grants. Grantees receive financial support as well as six months of mentoring from veteran journalists as they usher their projects to completion.
"It's great to see this diverse group of journalists and media outlets looking to delve into such challenging health issues and report solutions," said David Littlefield, public affairs manager at Cal Wellness. "Their work will help advance health and wellbeing for all Californians."
The grantees and their projects are:
Southern California News Group and Bay Area News Group – Journalists from Digital First Media's two newspaper chains, one in southern California and the other in the San Francisco Bay Area, which have combined print circulations exceeding one million, will collaborate on a series of stories on what happens to drug-exposed infants after they enter the state's child protection system, as well as what happens to their parents. The participating journalists have decades of experience reporting on complex health, government and legal issues, and know how to tell deeply human stories. 
KRCB and KBBF – Sonoma County-based KRCB, an NPR affiliate and PBS television station, and KBBF, a noncommercial community radio station in Santa Rosa that was the first bilingual public radio station in the United States, will collaborate on a series of TV, radio and web stories on health disparities in the Roseland neighborhood, a largely Latino and low-income community that was recently absorbed by the city of Santa Rosa through annexation. Residents of Roseland have worse health indicators than residents of other Santa Rosa neighborhoods.
Momo Chang, East Bay Express and Oakland and Alameda magazines – Momo Chang, a freelance writer, will investigate why Californians with sickle cell disease (primarily African Americans) have worse health outcomes than the national norm, except in the San Francisco Bay Area.
Judith Mernit, Capital & Main – Judith Mernit, a contributing editor at the award-winning online publication based in Los Angeles, will look into harm reduction efforts for drug addicts in underserved rural areas of California, which have a high number of drug overdoses.
Molly Peterson, KQED Science – Molly Peterson, a Los Angeles-based reporter, will produce a series of radio and web reports on health issues connected to the environmental problem of climate-driven heat.
The Fund seeks to illuminate our national debate on health care policy and the impact of changes to the social safety net. The Fund also supports reporting on the health of underserved communities. It helps journalists bring untold stories to light and to investigate promising approaches to chronic ills.
The Center for Health Journalism has trained more than 800 journalists since 2005 and provided financial support for hundreds of investigative and explanatory journalism projects.
[Photo by OBORÉ / Projeto Repórter do Futuro via Flickr.]