Now is the time for critical background reporting on your local health department
Image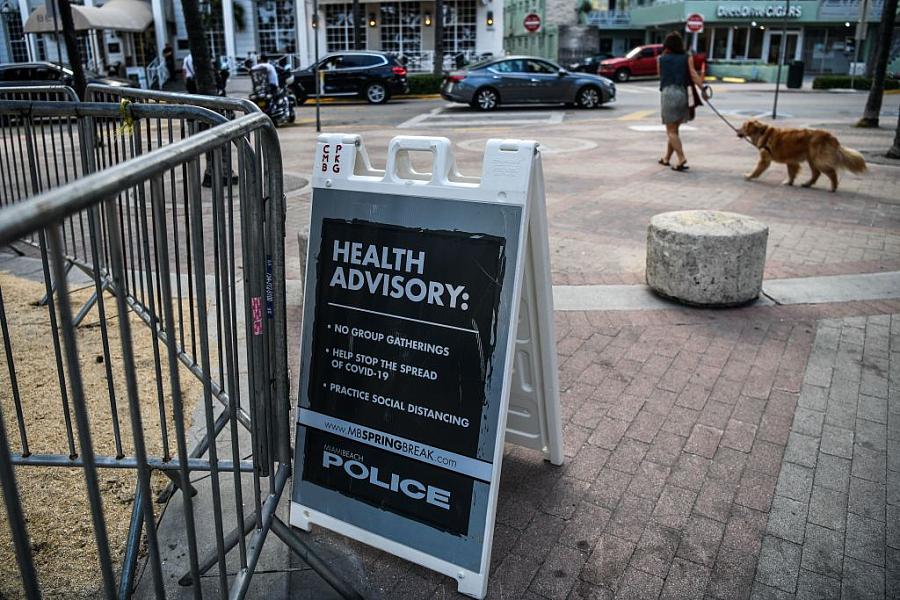 (Photo by Chandan Khanna/AFP via Getty Images)
Published on
October 2, 2020
When a top federal official loses it on Facebook and leaves a trail of misdeeds behind him as he exits office, it's news.
But what about all the ways that science is ignored or even subverted much closer to home?
As the world prepares for the eventual rollout of vaccines against the coronavirus, now more than ever is the time to understand the character of your local health department. Is it science-based? Politically driven? Or simply incompetent?
Before the vaccines start to arrive in various jurisdictions, it is critical for you to explain to your audience the character of your county and state health officials.
One of the first things you can do is look at how your health department is organized. Does it report to an elected official or does it report to a board of health? That matters because it gets to whether health decisions are allowed to be rooted in science or whether they have to be crafted with politics in mind.
"Research has shown that when a state health official reports to a board of health rather than a secretary of health or governor, the length of their tenure doubles, suggesting that those health officials are less susceptible to partisan dictates," wrote Brian Castrucci, president and chief executive officer of the de Beaumont Foundation, in a piece for STAT News.
Once you've made that distinction, then you can look at how the health department is staffed. Does it include an actual epidemiologist, the type of expert who has been trained in understanding the behavior of infectious diseases? At the state level, the Council of State and Territorial Epidemiologists offers a list of all state epidemiologists. You can look them up, see how they were trained, and try to assess whether they actually know the job that they have been tasked with doing. At the county level, are there any epidemiologists on staff? If not, what kind of health professionals are at the helm? In Florida, for example, the director of Disease Control and Prevention is a veterinarian by training. This is the same agency head who had nothing to say when the governor went after a state health department employee who accused the state of trying to hide rising coronavirus numbers. By contrast, in Idaho, the state epidemiologist is a medical doctor who trained as an Epidemic Intelligence Service Officer with the Centers for Disease Control and Prevention.
Now, look at the kinds of decisions the agency has made. How early did they take action during the initial news about the pandemic? What kind of action did they take? How does this compare to nearby counties and states? Idaho's Dr. Christine Hahn was outspoken when the federal government made a decision to change the way hospital data about COVID-19 were being gathered. "To change right now when we really need that daily information is very upsetting to us," she said publicly, with Gov. Brad Little supporting her.
What did your agency have to say on that topic? One thing you can do is look back to the early days of the pandemic and see what kind of messaging they were putting out on social media about the disease. What did they say about social distancing? What did they say about masks?
Go back further than that. Have these agencies taken a science-based, pro-vaccine stance? California has been particularly vigilant in demanding that children are vaccinated to protect themselves and others from outbreaks of diseases such as measles. And you see the evidence all over the California Department of Public Health's website and in its social media postings. On September 19, the agency posted:
We don't have a vaccine for COVID-19 yet, but we do have one for flu. A flu shot is an important way to stay healthy and strong during the pandemic. We're stronger when we're all protected. Check with your health care provider or http://vaccinefinder.org for a location near you.
That's the kind of clear, public-health-focused messaging that comes from leadership rooted in science. Now's the time for you to find out how your health agency's decisions are being made, before the hoped-for COVID-19 vaccine arrives. You'll be far more ready to contextualize the agency's every move — or missed opportunities — when it does.