In one California county, thousands still live without health care
Image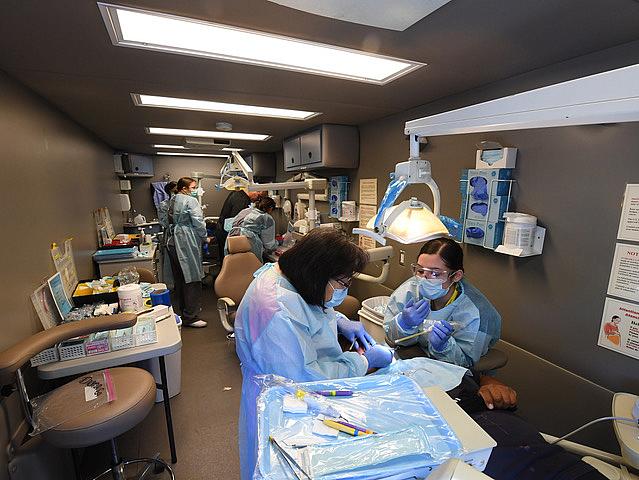 Published on
October 24, 2018
Well after the adoption of the federal Affordable Care Act and California's leading role in implementing its provisions to insure as many people as possible, there remain thousands of state residents who continue to slip through the safety net. These residents are uninsured, often have no medical home and only visit a provider when the circumstances are dire. Who are these people and why is obtaining health care so difficult?
In underserved areas such as San Joaquin County, which has nine health professional shortage areas, according to the Health Resources and Services Administration, access to care can be difficult at best. Common barriers include a lack of primary care providers and specialists who accept new patients or Medi-Cal, California's Medicaid program. Other barriers include inadequate transportation, lack of child care and language barriers.
Every day, the region's medical safety net is put to the test, and while it works for many, it fails many more. For my Center for Health Journalism 2018 Data Fellowship, I will examine all aspects of San Joaquin County's safety net, from who it serves to who is or is not providing services, why it doesn't work for everyone, and what is or should be done to provide the best outcomes.
In March 2017, I reported on a health fair at a Catholic church in Stockton. It was organized by VN CARES or the Vietnamese Cancer Awareness, Research & Education Society, made up of pharmacy students from the University of the Pacific. About 300 people attended the fair staffed by more than 100 volunteer medical providers and students planning careers in various health professions. Here's how that story began:
"Here's a dose of reality: With all the recent talk of greater access to health care, for hundreds if not thousands of people in Stockton a visit to the doctor still remains out of reach. Retired farm worker Flo Rivera is one of them. Having worked in agriculture all his life, the 67-year-old resident of Stockton has never had the opportunity to get health insurance. 'I'm retired now, but there is no insurance for me.' Looking around the screening area of the annual VN CARES Pacific Family Health Fair on Sunday, Rivera — who has lived in Stockton more than three decades — said: 'A lot of the people here have no insurance.'"
While the number of health fairs and their attendance in San Joaquin County has dwindled in recent times — we were once home to perhaps the largest free health fair in the nation, Su Salud, attracting 20,000 patients over a weekend in the 1980s and '90s — they still exist here and they still provide the only medical attention some people receive over the course of many years. 
I've spoken with many of these patients at numerous events while interviewing others at our local public hospital, health clinics and even homeless encampments. I've learned that by no means are they all undocumented immigrants or some other single demographic. Their stories are as varied as the diversity of our residents.
During the course of my research, I expect to interview dozens of providers. That alone should bring some renewed awareness of the problems associated with lapses in care. I anticipate bringing provider representatives and the uninsured together for discussions on ways to continually improve access for the greatest number of people — perhaps coming up with more effective methods of outreach than those already in place.
Guillermo Vicuna, co-founder of Stockton's Su Salud, has often said, "To prevent is to cure." Following a similar mantra, The California Endowment on its website proclaims: "Preventive medicine — meaning screenings, regular check-ups, vaccines — saves lives. … The quickest way to save lives in California is to provide everyone with access to affordable, quality health care." And that, as I see it, is the safety net's primary mission.