The pandemic is changing how we think about domestic violence, new survey shows
Image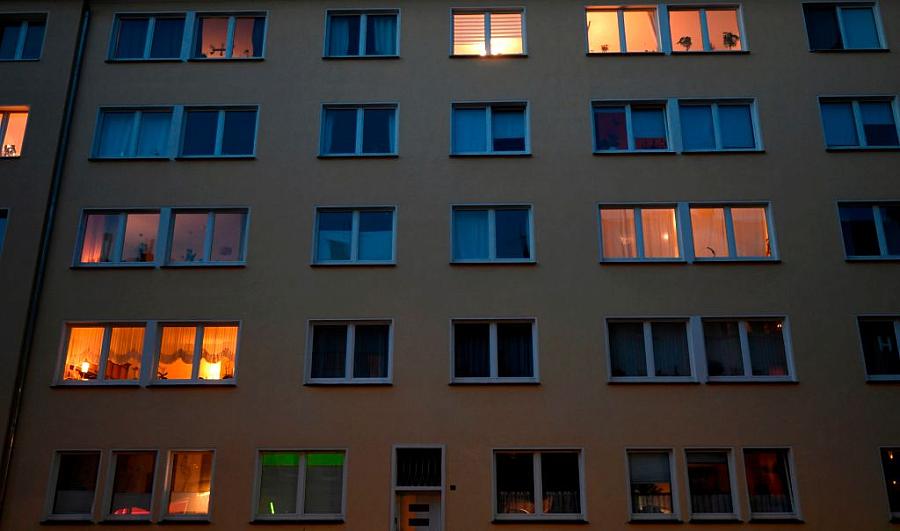 Published on
March 24, 2021
Amid a pandemic that shined a harsh light on domestic violence, Californians are increasingly viewing these abuses as a pressing social issue, according to a new survey of nearly 2,000 adults.
Two-thirds of Californians consider domestic violence a public issue rather than private family matter, and 91% of participants said domestic violence is a serious societal issue, the survey found.
"This info has given some validation to things folks have been talking about for a long time anecdotally," said Jacquie Marroquin, director of programs for the California Partnership to End Domestic Violence. "We can use this data to support the work of folks on the ground."
The survey by the Blue Shield of California Foundation, which also provides funding for the Center for Health Journalism, examined how the collision of the pandemic, racism and domestic violence has impacted the state's residents, particularly low-income communities of color. The findings reveal deep inequities and starkly different experiences depending upon one's race and ethnicity. At the same time, the report points to some common ground when it comes to strategies for preventing and healing from domestic violence
Surina Khan, the CEO of Women's Foundation California, said she's eager to use the survey's data to reinforce and build on strategies already in place to address domestic violence throughout the state.
"I think we need to double down on those," she said. "We can really create a lot of momentum."
Domestic violence, broadly defined
The survey's respondents showed a "broad and inclusive understanding" of domestic violence, said Naomi Mulligan Kolb, managing director of the nonpartisan research firm PerryUndem, which conducted the statewide survey in January. For example, the majority of participants included in the definition of domestic violence threats of sharing private information or images on social media (78%), threats to expose immigration status of a romantic partner (76%) and financial control of one partner over another (72%). 
Interestingly, two-thirds of respondents said attempts to control a partner's reproductive health, such as using birth control, was also part of domestic violence, she said, adding: "I think that's a really sophisticated view."
Their viewpoints may have been shaped by the pandemic's shared experience of staying home, Marroquin said.
Among the other findings: 27% of Californians surveyed said they experienced abuse in the home as a child or they witnessed domestic violence in their household. Of those who experienced abuse as a child, 64% have friends or family who experienced domestic violence, 42% have friends or family who committed abuse against a romantic partner; and 34% have experienced domestic violence themselves.
And, eight in 10 people said they support alternatives to jail for people who cause domestic violence.
Those numbers resonated on a personal level with Marroquin. As a childhood survivor of domestic violence, she could relate to the idea of wanting "this idea of healing" for people instead of jail as the only option.
Marroquin advocates for a more holistic view of domestic violence and its impact on families. "It's the impact of violence and abuse that reverberates through the community, through generations," she said. "That healing process takes a lot longer than crisis intervention. There is long-term healing we don't often hear about."
The survey found broad bipartisan support for alternatives to jail for people who cause domestic violence. These include strategies such as counseling, supervision by a social worker, or restitution to the person who experienced the violence such as paying for their therapy, medical expenses, or employment loss. Nine in 10 Californians support child care, food, housing, and transportation assistance to help survivors, while eight in 10 said they'd support paid leave from work and cash assistance.
These finding shows that many Californians understand the complex factors contributing to domestic violence, Khan said. The more pressures you have in a home, the greater the risk for violence, she said.
Other key findings
The survey, which was fielded online and oversampled to ensure a diverse group of respondents, also took a deep look the pandemic's disproportionate impact on African American and Latino families. COVID-19 and the economic crisis impacted nearly 9 out of 10 Californians. The biggest impacts were on parents helping children with virtual learning and declines in income.
Through the many categories of questions, one key point is obvious, said PerryUndem researcher Mulligan Kolb: "Californians of color really experienced the greatest impact during this pandemic."
For example, 36% of Latino adults reported their income decreased — and 31% said they or a family member got COVID-19 — much higher figures than other groups surveyed. 
The study's findings on racism come at a time at which many are experiencing unsafe environments in the United States. Since the pandemic began, 55% of Asian American and Pacific Islanders reported feeling unsafe.
One in five Californians do not feel accepted as equal and valuable members of society, according to the survey, and that number jumps to nearly half for Black Californians. Ninety percent of Californians said racism has stayed the same or increased in the last few years.